Spending New Year's Eve as a family can be one of the most special ways to connect and create new memories. While the grown-ups look forward to toasting at midnight, there's nothing that says you can't have an early celebration that includes the whole family—even babies, toddlers, and little kids. Making the countdown to the new year special with little ones is all about having fun New Year's Eve crafts and activities ready to go.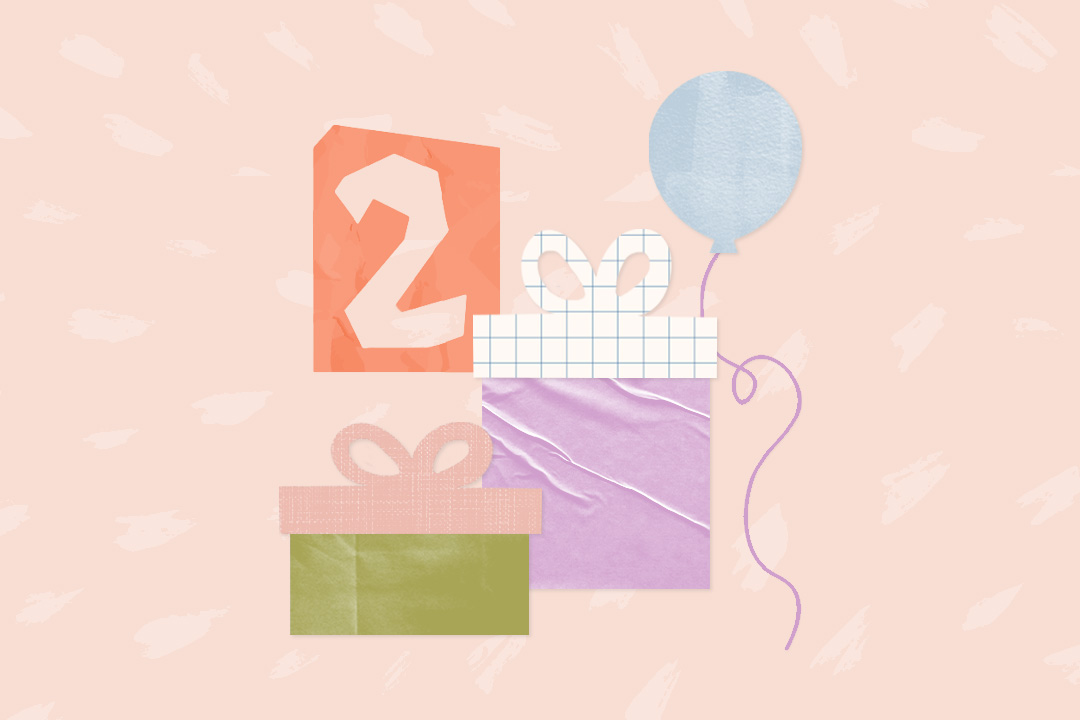 a LO in your life will love these! 🎁
In years past we always made a point to go out on December 31, but lately, celebrating at home has been our go-to plan. And if you find yourself in a similar situation this year and are looking for cute and easy ways to celebrate the new year with your little ones, this round-up is for you.
Below, we've curated a list of 20 simply fun activities—from crafts and printables to party ideas and games—you can do at home with your kids this New Year's Eve. Cheers, Everymoms!
Every New Year's celebration deserves a pop! These pom pom poppers are great because they're easy to make and clean up.
Make this NYE super special for your little ones by setting up a treat just for them. With easy cheese and chocolate fondue recipes, this is one idea you won't want to pass up!
The little scientists in your house will love this experiment. You can make this classic vinegar and baking soda activity extra special with a few simple items from your local dollar store.
It wouldn't be a New Year's Eve celebration without confetti. Your little ones will love making these confetti sticks that they can customize them with all their favorite colors.
A coloring sheet that doubles as a festive hat is the perfect two-for-one craft your little ones will love.
New Year's Eve is without a doubt the most sparkle-filled holiday out there. Take your celebration to the next level with these poppers you can make in three easy steps.
Make sure everyone starts the new year smiling with these celebratory Mad Libs. Everyone can show off their creative side while making each other laugh.
A fun craft that doubles as an adorable photo op always gets our stamp of approval, and this simple balloon clock does just that.
For a fun activity that's secretly educational, try these printable word scrambles.
This craft combines two things little ones can't get enough of: magical creatures and slime. We know this will be their favorite craft of the night.
Another educational printable that's fun for everyone.
Before you head to the dollar store for NYE wearables, consider making them at home as a family.
The best part of these party crackers is you can stuff them with the filling of your choice! Choose from confetti, noisemakers, and more for a fun surprise each time.
Help your kiddos create some meaningful goals for the year ahead with this printable resolution worksheet. We know it will warm your heart to see the responses they come up with.
Your little ones will love making this fun and unique treat. They won't have much time to admire their hard work, though! They'll want to eat these tasty treats as soon as possible.
See what the new year has in store by making these DIY fortune cookies. Kids will love making them and handing them out to everyone at school after holiday break.
Bingo is always a fun family activity, and this free printable turns it into an extra-festive game to ring in the New Year.
Even if they won't be awake to watch the ball drop on TV, your littles can participate in the tradition by making their own NYE ball drop craft.
It wouldn't really be a celebration without making a little noise. The best crafty way to do that is with these fun DIY noisemakers.
Use all that extra confetti to make these adorable ornaments. This is a great NYE activity because you can either save the ornaments to put on your Christmas tree next year or allow your little ones to make a big mess by popping them open in celebration.