"Newborn bliss" is not the term I would use to describe my first few months of motherhood. My son spent the first eight months of his life vehemently refusing to sleep for more than two to three hours at a time, and it nearly drove me insane. Now I know every baby is different, but mine just happened to be of the "sleep is for the weak" variety.
Both my husband and I were filled with dread each evening wondering how much sleep we would get that night—and as a breastfeeding mom who was the primary food source, I was lucky if I got more than five hours total. Not being able to relax and have time to myself before bed made the transition into parenthood so much more difficult. I became short-tempered, overwhelmed, and exhausted. This experience caused me to reevaluate my priorities as a mom moving forward because there was just no way I could be a good mother without proper rest. So we decided that healthy sleep habits needed to become a priority for the good of our whole family.
First and foremost, we had to tackle the tiny human hellbent on pursuing a years-long sleep strike. We hired a certified pediatric sleep consultant who provided us with incredible techniques and a sleep schedule that worked wonders. Once our baby had a consistent bedtime and slept through the night, we were able to reclaim our lost evenings. Then I developed a nightly ritual that helped me decompress within those last couple of hours of the day, which ultimately made a huge difference in my mental health.
Two years and one more baby later, this ritual still remains one of my favorite daily habits. So if you're also a tired mama in desperate need of a little R&R, I've cultivated the perfect elements for a reinvigorating nighttime routine.
Set the Ambience
Once the kids are down for the night, our bedroom turns into relaxation central. Although cozy bedding and light-blocking curtains are necessities for achieving the right atmosphere, there's really nothing more soothing than a Hatch Restore. I use the Hatch Sleep app to create a customized nighttime routine by choosing my preferred lighting setting, wind down soundscape, and white noise that lasts all night long. The Hatch Restore is also a sunrise alarm clock that wakes me up gently (something my kids could definitely learn).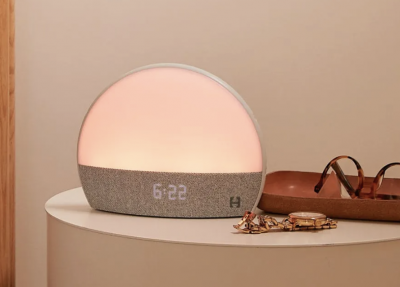 Hatch
A must-have for a peaceful evening and a good night's rest. My Restore knows what I need before I do, and that makes it an absolute necessity for my nighttime routine.
Parachute Home
The duvet of our dreams. This subtle neutral checkered print is beautiful and inviting.
Target
These affordable blackout curtains work wonders for keeping the sunlight out in the morning.
Cleanse the Day Away
Taking a nice long shower or bath is essential for feeling refreshed and ready for the night. Plus, who doesn't love the feeling of freshly-shaved legs against clean sheets (IYKYK). You and your partner could also take this time to chat and reconnect after a long day of working and chasing after kids. I follow this up with my skincare routine so my face and body are both left feeling moisturized and revitalized.
Sephora | Fenty Skin
A cleansing bar that leaves your face and body feeling totally nourished.
cocosoak
I love using this oil after showers, as it leaves my skin feeling ultra-hydrated and healthy. Even my husband is a fan now!
Dieux Skin
Sustainable and lightweight, the Forever Eye Mask helps me get the most out of my skincare.
Change Into Cozy Nightwear
It's basically a cardinal sin to climb into bed wearing the same outfit you put on that morning. Changing into my favorite PJs after a long day is like slipping into a cloud of comfort. Even if you're not the type to wear clothes while sleeping, it feels luxurious to sit in soft nightwear while you settle in for the night. And on those extra-exhausting days where I don't have the energy to wear something cute before bed, one of my tried-and-true oversized tees does just the trick.
Target
Who said bedtime can't be chic?
Etsy | Selena Studios
If you're a t-shirt only kinda gal, here's a cute Etsy find that fits the vibe.
Fill Your Cup—Literally and Metaphorically
I usually eat a small snack or drink a cup of something warm while winding down before bed. I do this while catching up on my current book or show, which sounds trivial but is actually vital to my nighttime routine. As moms, we can become depleted from tending to everyone else's needs, so be sure to include an activity that replenishes your mental and emotional energy.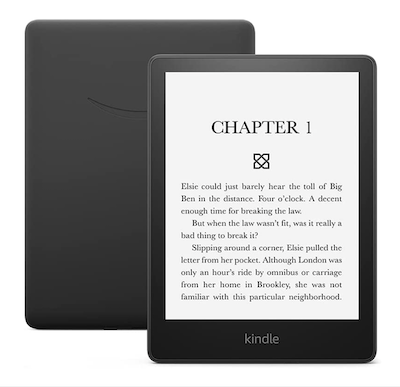 Amazon
Is my Kindle the closest friend I have at this point in my life? Probably.
Etsy | More Honey Store
Because yes, you do need to add yet another mug to your already overflowing collection.
Consistency Is Key
Maintaining a consistent routine can feel like a daunting task at first, especially when your kids have habits of their own. Your preferred end-of-the-day routine also depends on what works best for you and your family. While an early 7:30 p.m. bedtime is ideal for our kids, I know this won't be the case for everyone. However, I encourage you to implement aspects of this routine, or add different elements that suit your lifestyle, into your own ritual and commit wholeheartedly. This has made a world of difference for my wellbeing, and that's something every mom deserves.
This post was in partnership with Hatch, but all of the opinions within are those of The Everymom editorial board. We only recommend brands we genuinely love.