Well, it's been long-awaited, and just like that, the holiday season is upon us. If you celebrate Christmas, you probably have been not-so-patiently waiting to share this time with your kids. All of the magic and wonder and celebration that surrounds Christmas is beautiful, and books are the perfect way to explore all of those special parts of the season.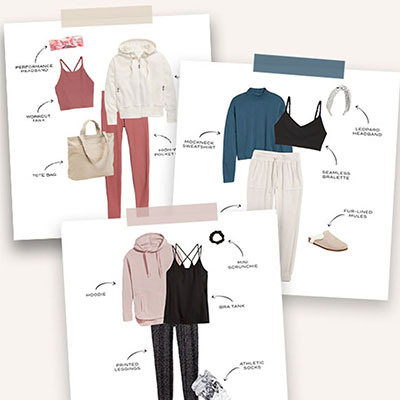 Shop 6 of Our Favorite Loungewear Outfits From Old Navy
Need to spruce up your at-home wardrobe? We've put together six cute, comfy, and budget-friendly loungewear looks from Old Navy.
This way to shop! —>
It can be hard for young kids to understand the abstract parts of the holidays. Most of what we celebrate can't be held or seen. Books allow us a bridge between the realistic and fantastical and let kids understand things that otherwise are sight unseen.
We hope this variety of books suits every family – whether you focus on the imaginative, whimsical parts of the holiday or choose to stay away from Santa and his crew, there are plenty of options that are accessible to a wide range of kids. Through the characters in these books, your holiday lessons will be just that much easier to impart: I'm partial to the Grinch whose heart grows three times its size, and my kids love how Llama Llama learns to manage the holiday drama, as the chaos of the season can be truly overwhelming to kids (and parents!).
Let us know the favorites in your family, and have fun spreading the holiday cheer!