The term "plant-based" has grown from trendy among the health-conscious to a full-blown movement over the course of a few years. Devotees cite health, sustainability, and affordability among the reasons to add more plants to your plate. And they aren't wrong. While many dietary plans can be beneficial for health, it's hard to deny the benefits eating more plants has for our bodies.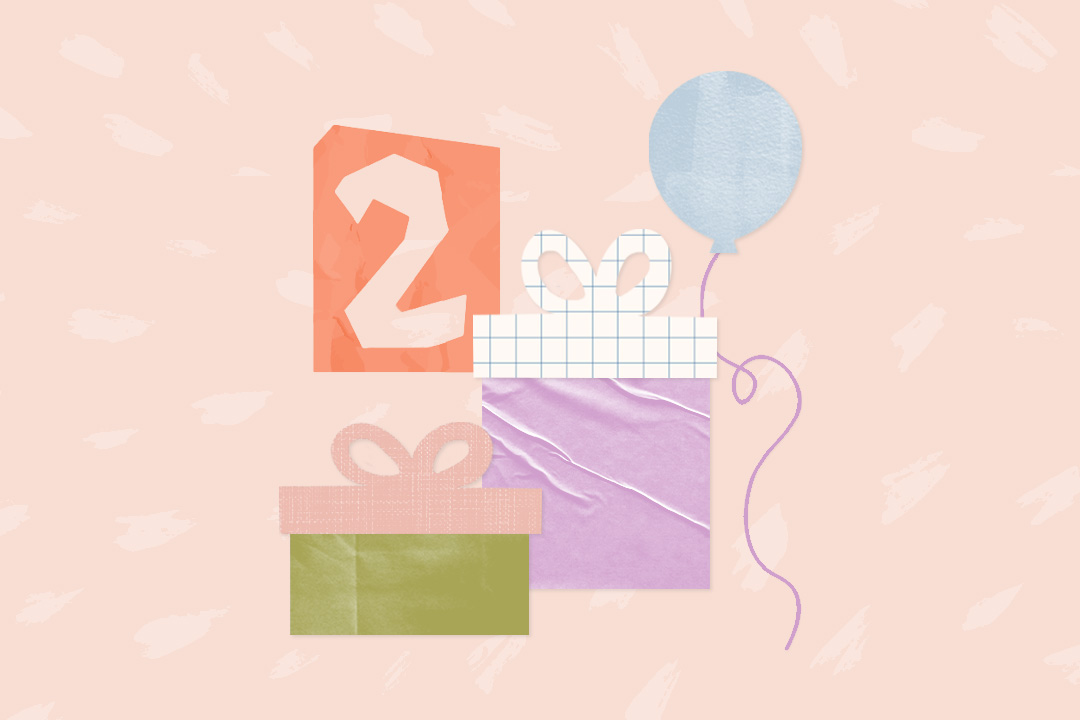 a LO in your life will love these! 🎁
Plant-based meals may help support the immune system, reduce inflammation, and increase overall fiber in your family's diet. Even though most of the research on plant-based diets has been done with adults, it's reasonable to believe kids would experience some of the same benefits.
The best part? Eating a plant-based diet can work for most families and doesn't necessarily mean you won't eat meat or other animal products ever. It simply shifts the focus to filling up your plate with more plants! This can happen gradually over time and at any meal or snack during the day.
If you'd like to pack a more plant-forward lunch box, keep reading for a handful of ideas your kids will love!
8 Plant-Based School Lunch Ideas Your Kids Will Love
These blackberry oatmeal muffins are delicious and satisfying—a necessary combo for lunchtime! The blackberries add palatable sweetness while protein and fiber keep little bellies full through the afternoon. Pair with a yogurt pouch, nut or seed butter, and some additional fruit or veggies to complete the meal.
Kids love to eat fun things and this green pesto pasta fits the bill. It can be easily made ahead of time for a few days of lunch or packed up from dinner leftovers. Up the nutrition ante by making it with chickpea or whole wheat pasta, rotate in seasonal vegetables, and keep things fun for your kids by switching up the shape of the pasta.
Quesadillas are typically a crowd pleaser when it comes to kiddos. Add more plants to the all-cheese version with beans and minced bell peppers. Not only do they add more flavor, but they also add gut-friendly fiber. Oh and don't worry about serving them cold—most kiddos don't mind. Pair with a guacamole cup and fruit to make a larger meal.
Waffles are an underrated vehicle for a delicious meal. Make a batch of these on the weekend and freeze for quick lunch box packing. You can add fresh fruit—like raspberries, blueberries, strawberries, bananas, etc.—into the batter to make them extra colorful and tasty. Pack yogurt or nut/seed butter and more fruit for topping.
What's better than a sandwich? A mini sandwich! These fun-sized cucumber sandwiches are sure to be a delightful and satisfying addition to your kid's lunch box. Cucumber's high water content makes them hydrating as well. Pair with something crunchy, some fruit and a small dessert.
Yogurt parfaits are the perfect DIY lunch. Pack a yogurt cup and a handful of toppings for your child to add to their liking. Versatility is key here—you can use cow's milk or plant-based yogurt and topping options are endless. Try fruit, granola, nuts, seeds, cereal or chocolate chips.
Energy bites are a great way to get a lot of nutrition (and taste!) into a small package. Most kids love them, and they are an easy addition to the lunch box. Need a nut-free option? Swap in sunflower seed butter instead! Pair them with a side of fruit and veggies to round out the meal.
8. Sunbutter and Jelly Sandwich Bites
OK, sunbutter and jelly sandwiches can get a bad rap, but these up the fun factor by cutting them into bite-sized pieces. You can add more flair by using a cookie cutter to create another fun shape or by switching out the jelly for different flavored jams. Pair with pretzels, a cheese stick, fruit, and/or veggies to make a complete lunch.