One of our editors' 5-year-old son said it all when he asked for more vegetarian meals last year: "I love animals and don't want them to get hurt… but they also taste so good." So while swapping to a totally vegetarian or vegan diet might be way out of the question (especially when dino chicken nuggets are the only thing on the menu right now), we know that the meat industry is a little shady and definitely not helping our climate crisis.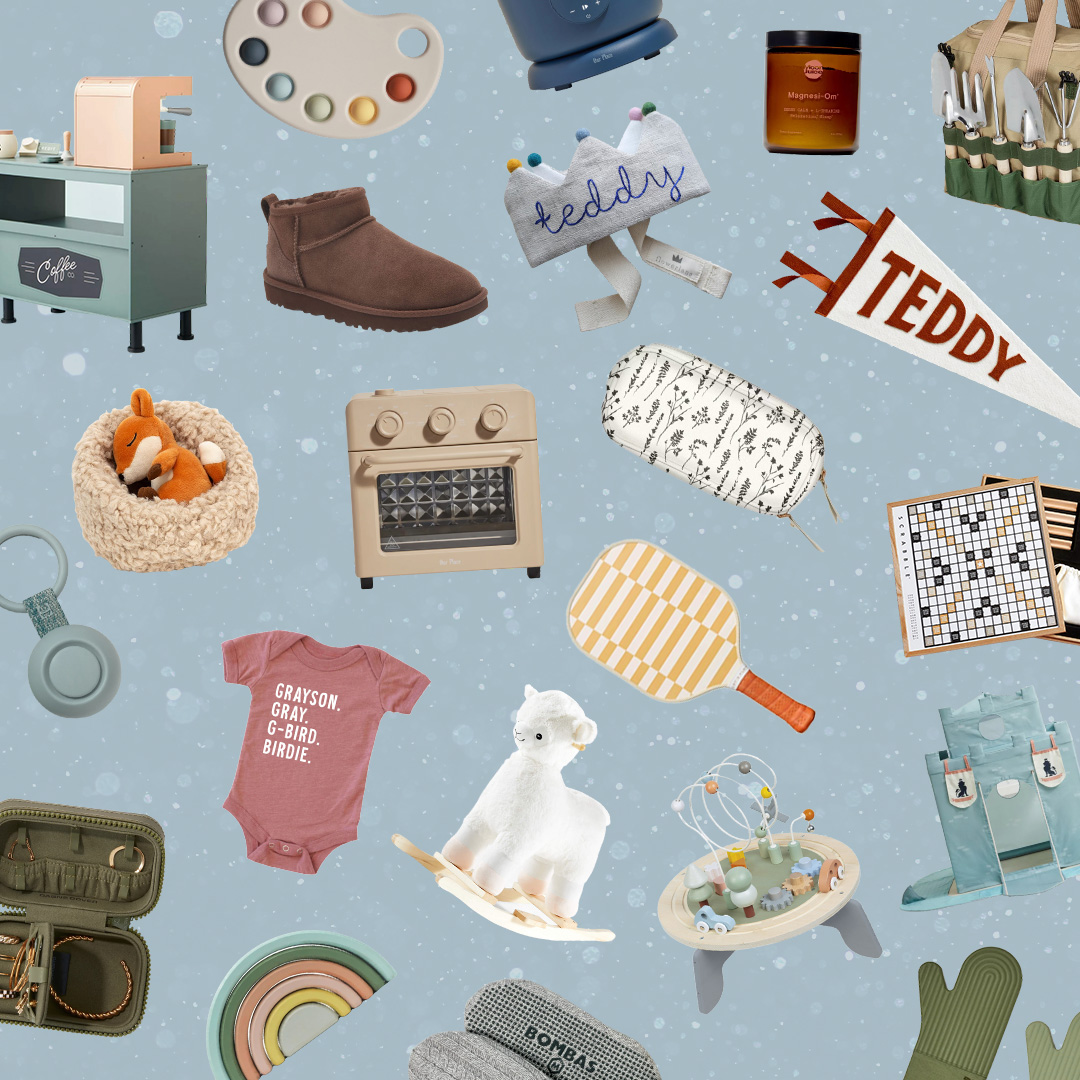 everything you need to ace holiday gifting this year 🎁
We could all stand to eat more plant-forward, both for our bodies and the planet. Here are some of our favorite plant-based meals to spark your creativity for all of the #MeatlessMondays you have ahead of you. The Earth will thank you for it, even if it's just one meal a week—hey, she gets it; she's a mother, too.
Read on for 20 vegetarian meals to prep this Sunday for a better week ahead.
This creamy and delicious soup is perfect to prep on Sunday, throw in some Tupperware, and have a hearty dinner ready to eat all week long.
It's super easy to throw together a power bowl with any extra veggies and protein you have lying around—they're completely customizable and provide a balanced and filling meal.
If you're in the mood for something warm and filling, try out this casserole that also is super easy to make in a large batch and eat as leftovers throughout the week.
C'mon, what kid doesn't love mac & cheese? This plant-based recipe is just as delicious as your typical Kraft moment, just without the dairy overflow and added preservatives.
Using a cauliflower crust for pizza is one of the best ways to sneak in a hearty serving of vegetables for your little ones, and they'll never even be able to tell! Finish it off with vegan cheese and any other toppings of your choice.
Stocking up on ingredients for these bowls on Sundays will leave you with yummy and super healthy lunches and dinners for the whole week ahead.
There's nothing quite as nostalgic and comforting as eating a sloppy joe, and this vegan version will definitely not disappoint.
If you want to cook up something a little more fancy for dinner this week, look no further than this amazing vegan carbonara that's so savory and creamy you would never even know it's plant-based.
Buffalo cauliflower wings make for the best fan-favorite appetizer, simple side dish, or even just a quick snack. It's another way to get your kiddos to easily meet their daily veggie servings!
Sweet potatoes are incredibly quick and easy to cook, then just finish it off with any and all of the delicious toppings of your choice as well as a refreshing tabbouleh salad to balance out the rich flavors.
This is a perfect recipe to serve at a spring or summer if you'll be serving any vegan or vegetarian guests! The smokiness of the beans and sweetness of the pineapple will be an absolute hit.
Over the past couple of years, green goddess has seriously become the dressing of all dressings, so go for this homemade one on top of a sweet and savory bowl to see what all the hype is really about.
Curry is one of the best meals to prep in a large quantity and have ready to go for a few nights of family dinners, and this amazing tofu and veggie recipe is a perfect option for the job.
This vegan crispy chicken pesto panini will turn into the lunch or dinner of your kids' dreams. Plus, they take less than 20 minutes to make, so they're ideal for a busy day where you don't have a ton of time to be in the kitchen.
Chipotle who? You'll never look back after trying these plant-based burrito bowls that are backed with tons of protein and even more flavor.
If you're a fan of the cult favorite Trader Joe's Cauliflower Gnocchi, give this super simple recipe a go with a delicious homemade vodka sauce (also vegan, of course).
Cop up some vegetables, cook your noodles, and whip up a quick sauce for this yummy lo mein that is great on it's own or with fried rice and a vegan chicken or beef.
These tofu burgers are seriously giving beef burgers a huge run for their money. With a ton of rich spices balanced out by crisp veggies and a toasty brioche bun, your family may never turn back to meat again.
Who doesn't love a dinner that's literally less than five ingredients? This potato soup is beyond easy to throw together, and once again, can be tossed in the fridge and enjoyed all week long.
Great as a side dish or just on its own, this classic pasta recipe will easily become a new dinner favorite due to its simple ingredients and super tasty end results.