These days, my anxiety has plenty to feast on, the latest being our global barreling act toward an apocalyptic future. Of course, it's the raging wildfires and devastating hurricanes that make this worry impossible to shake—but it's also the grim picture painted by a recent report from the United Nation's committee on climate change.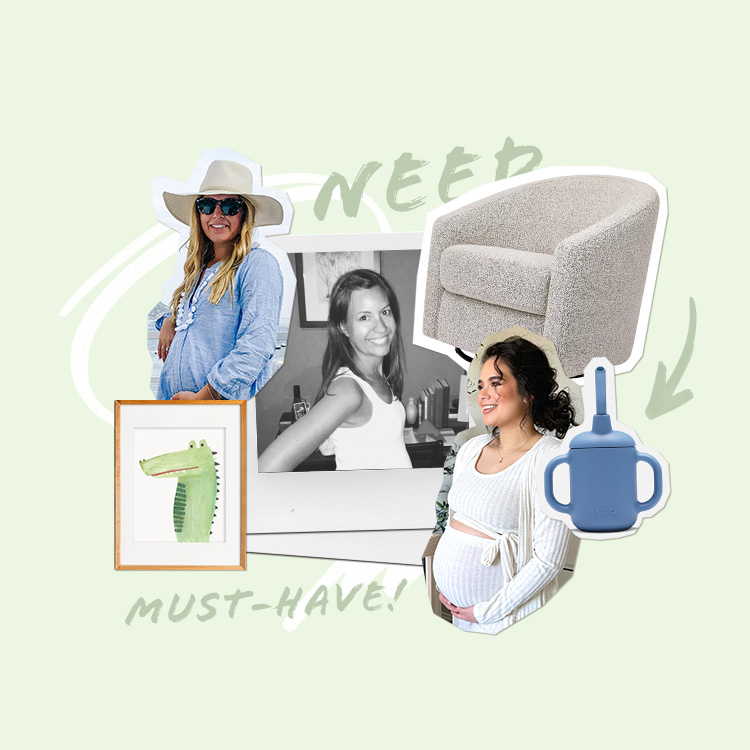 babylist has everything you need—and more! 💕
The U.N. Secretary-General, Antonio Guterres, labeled the report "code red for humanity," sending heart rates across the world skyrocketing. Of the panel's findings, he said, "The alarm bells are deafening, and the evidence is irrefutable: greenhouse gas emissions from fossil fuel burning and deforestation are choking our planet and putting billions of people at immediate risk. Global heating is affecting every region on Earth, with many of the changes becoming irreversible." 
Irreversible damage to the planet our children have no choice but to inhabit? Who can blame me for panicking? Fortunately, the U.N. committee did offer a sliver of hope, urging immediate and meaningful action. While we can't avoid the damage we have already caused, this expert panel says we can determine how quickly it happens—and just how catastrophic it will be. 
While we can't avoid the damage we have already caused, this expert panel says we can determine how quickly it happens—and just how catastrophic it will be.
Ready to harness your anxieties over the climate crisis and get your little ones involved in making a difference? Me too. Here are seven practical ways I'll be doing just that.
1. Measure Your Carbon Footprint
Sweeping, expansive changes will be the stuff that saves us, but our individual actions make a difference too. Use a free online carbon calculator to determine your family's starting point. There are plenty available that take into account things like your electricity, water, and gas use. From there, you can assess where small changes can do the most good, whether that's biking more or embracing a plant-based diet. 
2. Help Your Kids Understand
The climate crisis is truly compelling nightmare fodder, making it all the more critical to tread carefully in conversations about it. The idea, after all, is not to scare the pants off your kids but to inspire them into action. To that end, The New York Times has a free, beautifully illustrated and digestible book available to read online.
3. Write Letters
Let's face it: The people who are poised to enact the change we truly need are those we elected into office. Encouraging kids to write or dictate letters to them is a wonderful way to teach children about the power of their voices. Nudge little ones to share why we don't have a moment to lose when it comes to climate action, and help older kids research what climate-related bills are making their way through Congress. Need help finding contact info for your elected officials? USA.gov has an easy-to-search database. 
4. Get Vocal
Kids love taking charge. Let them lead the way on how they want to spread the word about the climate crisis. Maybe it's forming a climate committee at school or starting up an Earth-lovers' book club. If your community hosts a farmer's market, your little one might even want a table to talk to neighbors about what's at stake. Need something more low-key? Chalk up your front sidewalk with small ways passersby can make a difference. 
5. Make It a Challenge
Make good use of their competitive side by starting a climate-saving challenge. Get your neighbors involved to complete a series of Earth-friendly practices, like biking instead of driving or cooking up more vegetarian meals. An app like Goose Chase makes teaming up and keeping score a cinch. 
6. Learn Together
Recycling, composting, and gardening are all hands-on ways kids can work to protect our planet. Try hosting a backyard workshop with family and friends where you learn about Earth-friendly practices you can all take on together. 
7. Vote 
Our elected officials can do the most good—or they can pave the way for some serious harm to the planet. Use this moment to talk to your children about why it's so crucial to vote in every election. It's never too early to learn about the importance of using your voice. Together, you and your child can research candidates for upcoming elections, paying close attention to their voting record on climate issues. Make Earth-friendly candidates a priority in your next election.