As a plus-size woman, I used to think that fashion and style wasn't for me. Then, I became a mom and started digging into the world of motherhood blogging; the space seemed to be inhabited mostly by white, straight-sized moms who looked like models. Since I was already dealing with postpartum depression, I knew keeping my feed the way it was wasn't going to help me overcome my self-consciousness, so I aimed to curate more plus-size inspiration to encourage more self-love.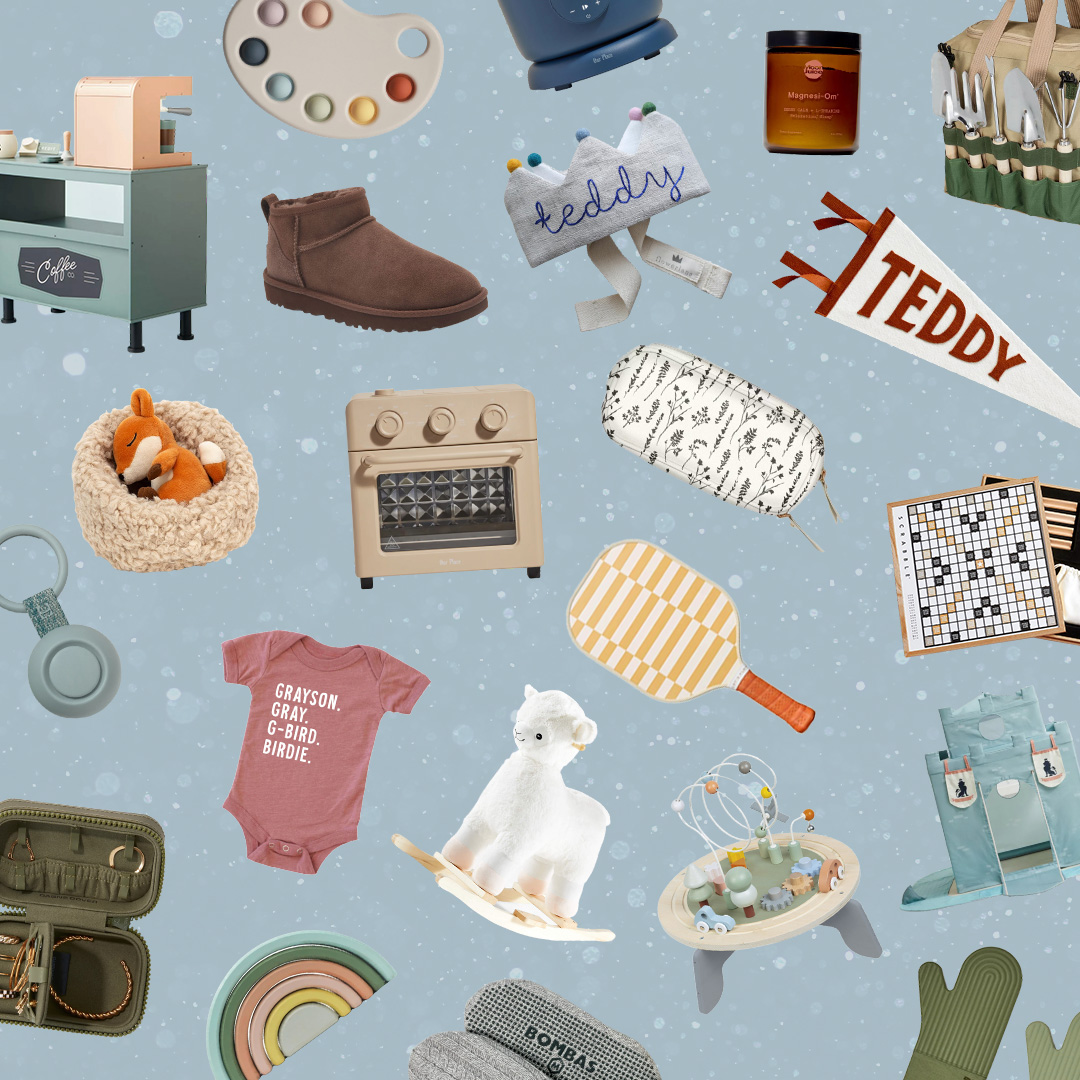 everything you need to ace holiday gifting this year 🎁
I started by searching hashtags like #plussizemom and #bodypositivity, which brought up hundreds of wonderful accounts. From there, it didn't take long for my Instagram feed to become a body-positive place full of confidence-boosters by a plethora of strong and badass women who confidently showed the world who they were. 
The only problem was some bloggers use these hashtags to market for weight loss multi-level marketing schemes, and they flooded my inbox with weight loss shakes. So tread carefully and don't blindly follow all the pages using those hashtags before glancing at their profiles. 
To help bypass that process, I created this list to help you avoid the trolls and more quickly enjoy the fashion and self-love inspiration. Read on for nine of my favorite confident, plus-size beauties on Instagram who helped me embrace my mama curves.
Meg shares fitness, motherhood, and self-love content and is also adding author to her creds next year. She's the definition of a strong woman. 
View this post on Instagram
Self-described as anti-diet and body-neutral, Ashely has amazing fashion and lifestyle content for plus-size mamas.
View this post on Instagram
Body positivity, check! Fashion, check! Motherhood, check! Maddy shares a mix of NYC style and vulnerability in her posts and even shared some of her fertility journey with our readers in the past. 
View this post on Instagram
Natalie's account was suggested to me by a friend, and I am obsessed with her account for petite plus-size fashion.
View this post on Instagram
She is by far my favorite plus-size fashionista to follow. Not only does she rock beautiful outfits and encourages me to expand my style choices, but she keeps her feed raw and real. Before moms like Tori Block, I would have cried even thinking about purchasing a crop top or curve-hugging dresses.
View this post on Instagram
I love Mia's motherhood content, especially how she talks about babywearing as a plus-size woman.
View this post on Instagram
I originally found Darlene's account when she was featured as a blogger of the year in Forbes. She has great fashion content for plus-size moms.
View this post on Instagram
If I had just one ounce of Shahnika's style, I'd be happy. Follow her account for amazing content and body positivity. As a Latina woman, I love to support other creators of color, especially Black fashion and motherhood bloggers like Shahnika.
View this post on Instagram