Postpartum depression (PPD), a severe and life-threatening mental illness, affects a staggering number of new mothers, with recent statistics revealing that 1 in 7 new mothers will experience PPD in the 12 months following childbirth.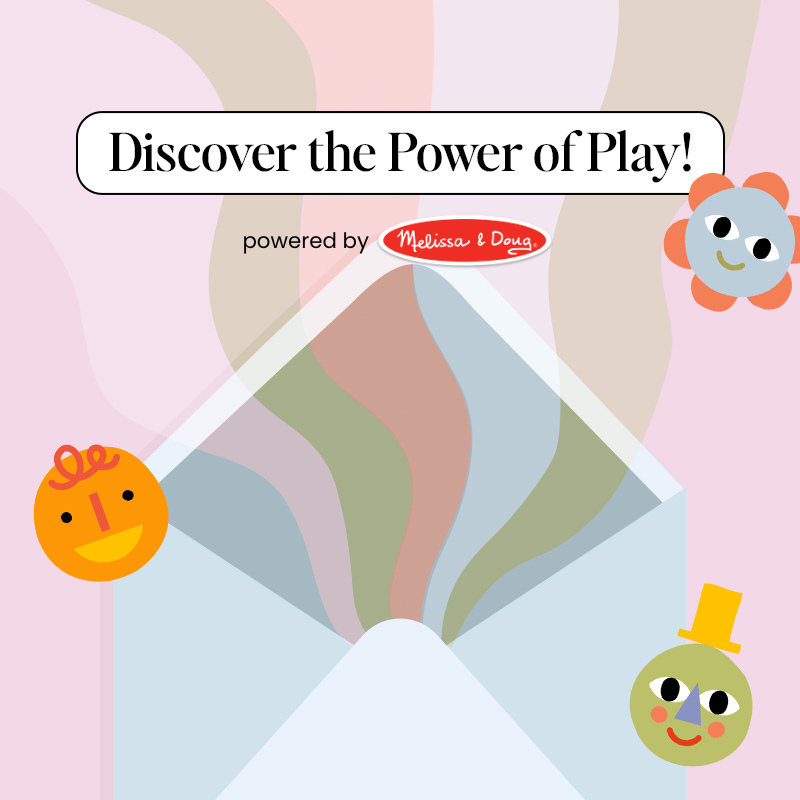 make the most out of every moment with your little one
Finally, a new breakthrough treatment option has arrived. The U.S. Food and Drug Administration announced the first-ever oral pill designed to address postpartum depression (PPD) in the United States.
Until now, treatment for severe PPD was only available through an extremely costly and time-consuming intravenous (IV) injection provided by a healthcare provider. Alternatively, mothers could seek a combination of treatment through talk therapy and antidepressants. However, it could take weeks or months for mothers to start feeling like themselves again—which can feel like a lifetime when caring for a little one.
The newly approved oral medication, Zurzuvae (zuranolone), is prescribed as a once-daily pill for two weeks, offering relief from PPD symptoms in as little as three days. This fast-acting medication represents a substantial step forward in maternal mental health and holds the promise of supporting countless women during an important period of their lives.
"Having access to an oral medication will be a beneficial option for many of these women coping with extreme, and sometimes life-threatening feelings," said Tiffany R. Farchione, M.D., director of the Division of Psychiatry in the FDA's Center for Drug Evaluation and Research.
Here, with the help of medical and mental health professionals, we're sharing what you need to know about the postpartum depression pill Zurzuvae.
Meet the expert

Lexie Belle

Licensed Psychotherapist

Lexis is a licensed counselor in Florida, a mom to three great kids, a recovered Postpartum Depression and Postpartum OCD mom, and the founder of Her Hope Behavioral Health.
Meet the expert

Dr. Candice Wood

OB-GYN and Founder at Women Made Well
Meet the expert

Dr. Sarah Oreck

CEO and Founder of Mavida Health
Understanding Postpartum Depression
Anyone who has suffered from postpartum depression understands its detrimental impact on daily life. Simple tasks can be a challenge, making it difficult to care for oneself, let alone a newborn. It can disrupt a mother's ability to bond and care for her infant, which is crucial for a child's emotional and physical development.
Symptoms of PPD
As with other forms of depression, PPD often accompanies intense feelings of anxiety, shame, guilt, disrupted sleep, panic attacks, and even thoughts of suicide. It's often characterized as intense feelings of sadness, doom, or irritability. Usually, these symptoms appear during the first month after having a child but can also begin during pregnancy or up to a year after.
Postpartum anxiety and depression can feel isolating, but you shouldn't have to feel as though you're going through it alone. Please reach out to your doctor, a therapist, or another trusted professional for support.
If you are experiencing suicidal thoughts or actions, please get help immediately.
National Suicide Prevention Hotline: Call or text 988
Stigma Surrounding PPD
Despite being a common and severe mental health condition, there is, sadly, a stigma around postpartum depression, and it can prevent mothers from getting the help they need.
As a society, we often have unrealistic expectations for mothers during the newborn stage. Many moms, especially first-time moms, feel that welcoming a little one should be nothing but joyful and amazing. But between the hormonal shifts, lack of sleep, and lifestyle changes, feelings of sadness or inadequacy can arise.
Many moms, especially first-time moms, feel that welcoming a little one should be nothing but joyful and amazing. But between hormonal shifts, lack of sleep, and lifestyle changes, feelings of sadness or inadequacy can arise.
When expectations don't meet reality, and negative thoughts start to creep in, it can be incredibly paralyzing and isolating. The fear of being judged, misunderstood, weak, or not able to carry out their maternal roles can leave women feeling reluctant to seek help. Worse, women may be dismissed as PPD is often overlooked as mere "baby blues" or attributed solely to hormonal changes, undermining the severity of its impact.
Unfortunately, the stigma surrounding postpartum depression often discourages many women from accessing necessary care and treatment. In fact, the Centers for Disease Control and Prevention estimates that nearly 60% of women with depressive symptoms do not receive a clinical diagnosis, and 50% of women with a diagnosis do not receive any treatment.
What is Different About the First Pill to Treat PPD
The release of a well-tolerated, fast-acting postpartum depression treatment is groundbreaking. It can help patients get back to their life sooner, enjoy daily activities, and bond with their baby in the early weeks and months after birth, which can have long-term benefits for development and attachment.
Works Quicker Than Previous PPD Treatments
Before the release of the FDA-approved postpartum depression pill, women were prescribed brexanolone–the only other drug approved for postpartum depression. However, it requires a 60-hour intravenous infusion in a hospital, carries significant risks, including loss of consciousness, and costs $34,000. While effective, only about 1,000 patients have received it since being released in 2019.
Patients take a pill once a day for 14 days
Taking a pill once a day for two weeks is more manageable and less stigmatizing. It will allow mothers to receive treatment in the comfort of their homes and not have to leave their children for several days. Plus, the new drug is expected to work faster than general antidepressants, which can take much longer to have an effect.
"We regularly hear our patients talk about how frustrated they feel that general antidepressants they are prescribed take up to four weeks to provide relief for their postpartum depression," says Lexie Belle, a licensed psychotherapist in Florida who specializes in working with pregnant and postpartum mothers. "Our patients are also hesitant about taking serotonin reuptake inhibitors (SSRIs) to manage their postpartum depression because of the possibility they will have to take it for at least six months (and sometimes longer) to experience lasting improvement."
Depression symptoms start easing in as little as three days
Clinical trial data show the pill works quickly, beginning to ease depression in as little as three days—significantly faster than general antidepressants. And the fact that this new drug is taken for just fourteen days, not months, may encourage more patients to seek and accept treatment.
Belle said the medication provides her patients with "a great deal of hope that relief can be found quickly."
Offers Hope for Those Who've Experienced PPD and Want More Children
Furthermore, it can provide those who struggled with postpartum depression during their first pregnancy have peace of mind for subsequent pregnancies.
Gina R. is a mother who struggled with postpartum anxiety after her first child and is expecting her second. Like many, she suffered from debilitating feelings of fear, guilt, and shame during the postpartum period to the point where she questioned expanding her family. "After our first-born child, I swore we were done [having kids]," said Gina. "Postpartum was the worst experience ever. I didn't get to enjoy the newborn phase because I was so anxious. Having this pill as an option this time provides me with peace of mind and a sense of reassurance. I'm feeling more optimistic about the newborn experience knowing I can turn to a medication to help me manage my emotions if necessary."
Shines a Spotlight on a Key Women's Health Issue
Experts agree that the postpartum depression pill will not only help alleviate the symptoms associated with postpartum depression but also play a significant role in normalizing the conversation around this condition.
"The research and work that was put forth in the creation Zurzuvae is truly monumental as it shows that the medicine at large and the world is beginning to recognize postpartum depression and anxiety as an actual entity," says Dr. Candice Wood, OB-GYN and Founder at Woman Made Well. She mentioned that the creation of this drug will help women "recognize this is not something in their head" and is hopeful it will encourage women to seek the treatment they need.
Dr. Sarah Oreck, CEO and Founder of Mavida Health, believes there is still important work to be done to improve the lives of mothers in the United States. She is hopeful that this medication will spark more conversations around postpartum.
"The transformation to motherhood, called matrescence, can be an extremely challenging time," said Dr. Oreck. "While the introduction of and continued investment in PPD-focused medication is certainly progress, it is not a quick fix. Maternal mental health issues like PPD are only compounded by social and political issues that still need to be addressed—like paid leave, disparities in maternal mortality, and access to mental health care. Black and brown women continue to have an increased risk of maternal mental health issues and yet are less likely to receive care."
She added, "We can't let this new pharmaceutical development (which is very exciting and a wonderful addition to the toolbox) distract us from the work that has to be done in terms of advocacy, programming and support to truly improve the lives of mothers and birthing people in the U.S."
Who is Zurzuvae Right For?
Medical professionals emphasize that Zurzuvae may not be suitable for all individuals experiencing postpartum depression and those with mild to moderate symptoms may benefit more from talk therapy.
Dr. Oreck said the medication will likely benefit those who suffer from severe cases of postpartum depression. "Groups of individuals with severe postpartum depression, including those that are having suicidal thoughts or plans, will most likely be the first candidates for this medication once it is on the market (pending solutions for both accessibility and affordability)," said Dr. Oreck. "We have yet to determine the effects of zuranolone on those with milder to moderate postpartum depression or those that have more complex histories, like a previous diagnosis of bipolar disorder."
Potential Side Effects of Zurzuvae
The FDA added a boxed warning to the drug's labeling indicating patients may not be able to assess their degree of impairment while taking the drug. It notes it can impact a person's ability to drive and perform other potentially hazardous activities. To reduce the risk of harm, the FDA says patients should not drive or operate heavy machinery for at least 12 hours after taking the drug. Finally, the agency's announcement noted the pill should be taken in the evening "with a fatty meal."
The FDA said the most common side effects include drowsiness, dizziness, diarrhea, fatigue, nasopharyngitis (the common cold), and urinary tract infection. The agency said women should use effective contraception while taking and for one week after taking the medication, as it may cause fetal harm.
Zurzuvae and Breastfeeding
It's also important to note that the pill was not tested on women who were breastfeeding. While SSRIs and other antidepressants have been found to be safe for breastfeeding, experts recommend that patients abstain from breastfeeding with Zurzuvae due to the little data about the drug's effect on lactating. If breastfeeding is a priority, moms may be able to pump for two weeks and resume after taking the medication.
When Will Zurzuvae Be Available?
According to a statement from Sage Therapeutics and Biogen, "Zurzuvae is expected to launch and be commercially available in the fourth quarter of 2023." However, the companies were hoping the drug would also receive FDA approval to treat clinical depression—a much larger business opportunity than the market for postpartum depression—but it did not. Shares for Sage Therapeutics dropped substantially Monday, and it's currenty unclear if the launch of Zurzuvae for PPD will be affected.
Seeking Help for Postpartum Depression
The increased spotlight on the condition has the potential to destigmatize postpartum depression, encouraging open conversation between friends, family, medical experts, and mental health professionals. Such conversations are pivotal in recognizing symptoms at an early stage, enabling timely interventions, and facilitating necessary support.
Above all, it's incredibly important for women to discuss their feelings, emotions, and mental health concerns with their healthcare provider, such as an OB-GYN, family physician, or other primary care provider. These physicians can screen for mental health disorders and treat or make referrals to the appropriate behavioral health providers.
If you or someone you know is struggling with postpartum depression, no matter how mild, know that help is available. Reach out to your healthcare provider about treatment options or reach out to a crisis hotline for immediate support:
The National Maternal Mental Health Hotline: 1-833-943-5746 (1-833-9-HELP4MOMS)
Available in English and Spanish and a completely confidential line
Postpartum Support International: 1-800-944-4773 (call or text)
Available in English and Spanish
National Crisis Text Line: Text HOME to 741741
National Suicide Prevention Hotline: Call or text 988
Available in English and Spanish