Before the birth of my daughter, I spent an unnecessary amount of time looking up what robe I should buy for our first baby-and-me photo in the hospital. I spent hours Googling before landing on a very basic black robe. In the end, it was a great choice because black hides a lot of the questionable fluids you'll encounter during childbirth and the first days of breastfeeding. But did I need to spend hours on this task? Probably not.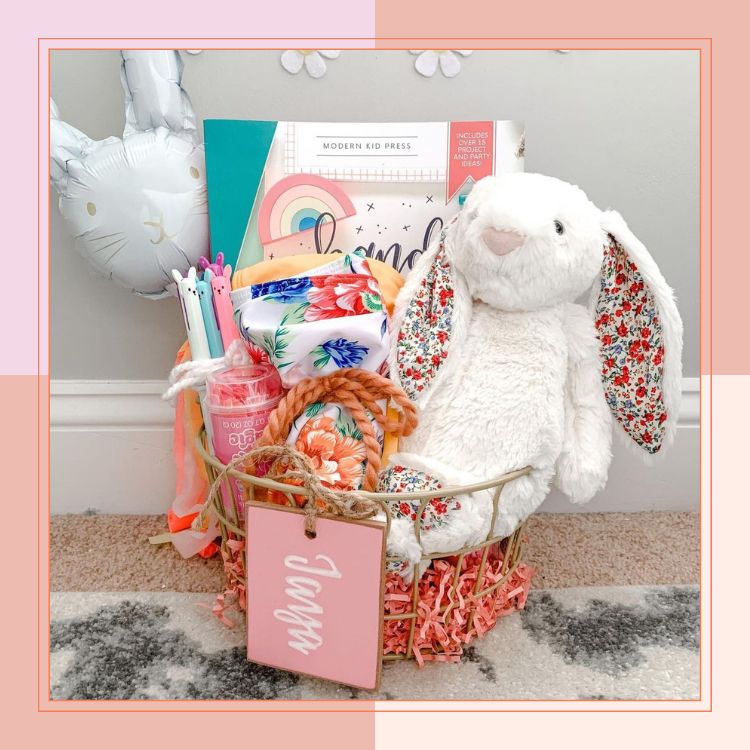 everything you need to get ready for the Easter Bunny's visit on April 9th! 🐰
Once I was home from the hospital, I lived in that robe. Over the next few weeks and months, we had family and friends visiting and staying with us to meet the baby, while I mostly sat in the glider healing from childbirth and feeding our baby. Often I was in pajamas and a robe.
It's important to be comfortable at the hospital and throughout the fourth trimester. If you're expecting guests in those initial weeks, you'll likely be sporting pajamas, which I fully support (you deserve it!). But sometimes you want to look a little bit put together, even if it's still while wearing pajamas.
You'll want items that are soft and cozy and also that provide good coverage while allowing you to breastfeed or pump (if that's what you're doing). Tops that button are ideal for easy access and robes that have pockets and plenty of fabric are best.
Today we're rounding up robes and breastfeeding-friendly pajama sets for both your time at the hospital as well as during the first few weeks home with your baby (plus, many are from small and women-owned businesses!)
Robes
Pajamas
This article was originally published in 2021 and has been updated for timeliness.