After having a baby, there are some necessary wardrobe updates to make. In addition to finding breastfeeding friendly outfits and searching for comfortable leggings (you can never have too many!), you'll also probably want to invest in a new swimsuit. Your body likely has changed from pregnancy and the postpartum period, and while you may have loved lounging by the pool in a bandeau bikini, your future days with a little one in the water need something a bit more functional.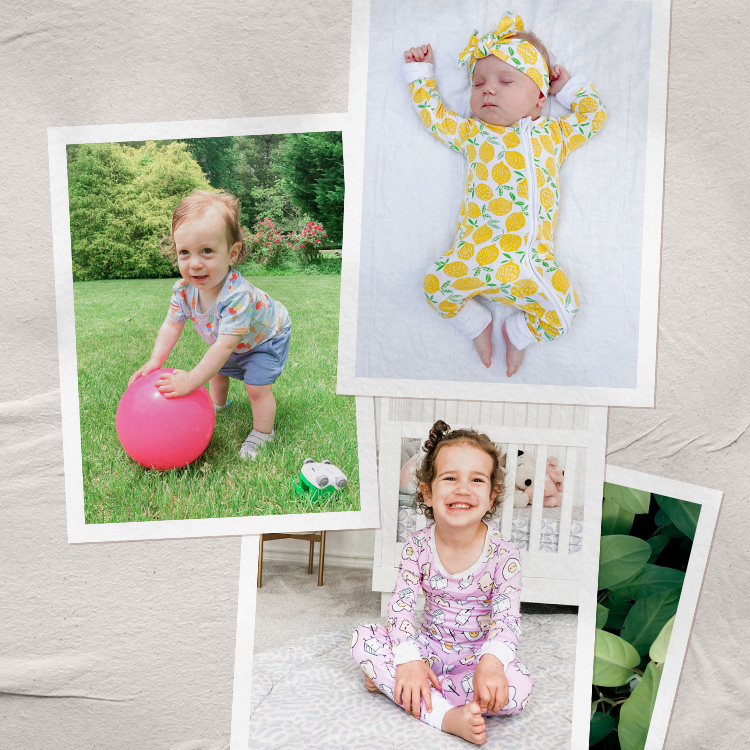 it's more than just their cute PJs... get ready to add to cart! 😍
When searching for postpartum swimwear, the most important thing is to look for something that you'll feel good in. Embrace your new body and find a suit that you'll wear with confidence. Consider styles that have good support, allow for easy breastfeeding access, and keep you secure when you're playing with a grabby baby or toddler in the pool.
If you're shopping online, seek out suits that offer tops in cup sizes (instead of standard S-XL sizing) and consider what type of bottom works best for your body (we love how Aerie notes if it's cheeky or full-coverage on all suits).
Today, we're sharing 10 swimsuits that you'll feel good in, whether you're a few weeks or a few years postpartum.