We're moving into the summer season, which means beach and pool days are almost here! I'm coming up on about a year postpartum, and I'd be lying if I said that I wasn't approaching the time of year with a bit of dread—the task of finding the best postpartum swimsuits that make me feel confident feels like a big undertaking.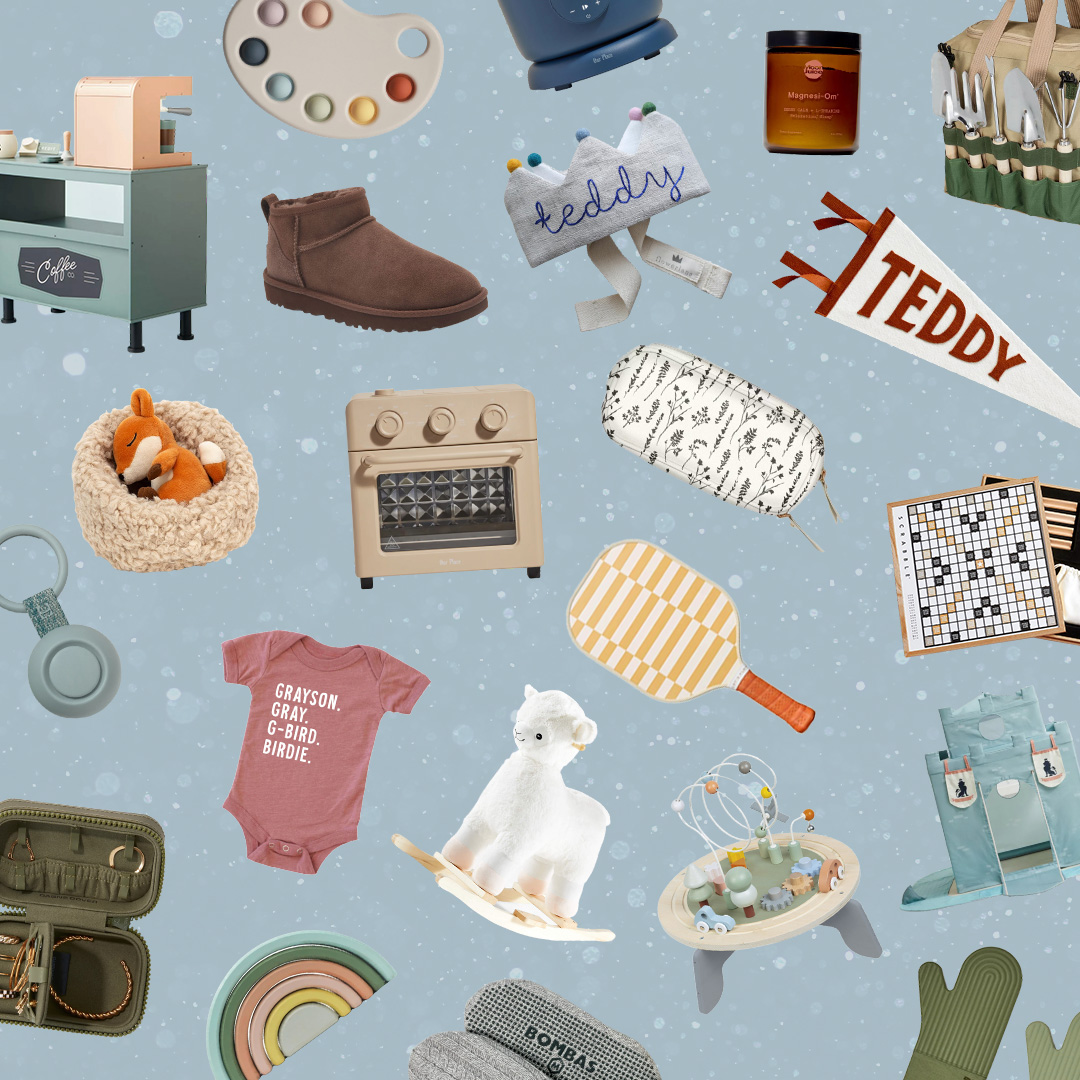 everything you need to ace holiday gifting this year 🎁
While I am on the road to accepting my postpartum body, the idea of wearing a bathing suit out in public still fills me with a certain amount of fear. Even though I've gotten used to my new stretch marks, scars, and extra belly fat in private, the idea of showing that off proudly in public feels a bit like being thrown in the deep end (no pun intended).
With that in mind, I started getting prepped for swimsuit season early this year by doing lots of research. Over the course of several weeks, I tried on a seemingly endless array of different swimsuits to find the perfect ones that would make me feel more confident postpartum. These are the best postpartum swimsuits I found that made me feel confident and comfortable in my new body:
One-Piece Postpartum Swimsuits
Two-Piece Swimsuits
Geode Swimwear
This two-piece is the perfect example of a tankini that provides coverage while still being really sexy! The top is triangle-style, while the bottoms are high-waisted with full coverage, tied off with a fun decorative tie.
sizes XXS - XXL
Albion
This adorable crop top is made extra special with ruffle straps that can be worn on or off the shoulder. You can pair it with high-waisted bottoms that provide more full coverage.
8 colors and patterns available
sizes XXS - XXL