A couple of weeks ago my mom friend text chain turned to the topic of protein and what we were each serving to our kids. As the mom of carb-obsessed picky eaters, I racked my brain and struggled to think of what they ate in a typical day that provided them with any source of protein. Embarrassingly, I struggled to think of anything aside from the scrambled egg they would occasionally ask for. It wasn't just me though, seemingly many of my mom friends had the same struggles feeding protein to picky eaters.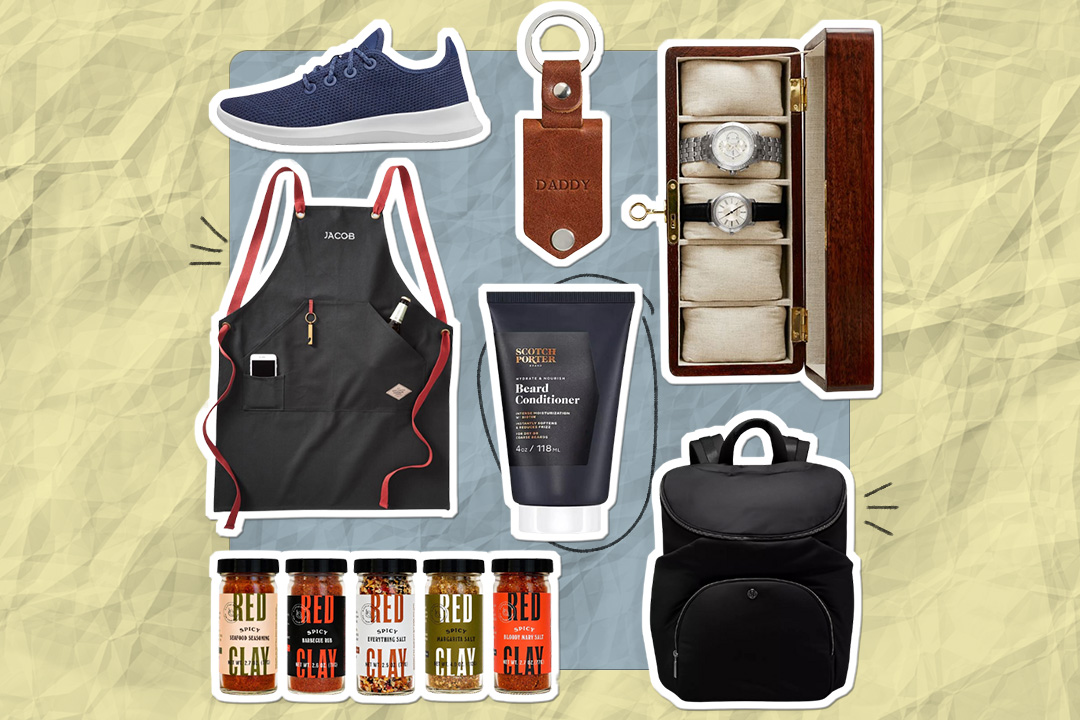 june 18 is coming up fast — have you started shopping yet? 😎
And then cue the worrying. I'm a certified health coach so I am very aware of the importance of protein in your diet, and I focus on ensuring I get ample amounts of protein in my own diet. But my kids? That was a different story. I'm typically just pleased when they eat anything I serve. I quickly realized that my kids' diet may lack a significant amount of protein, and though I offer them good sources like grilled chicken, fish, and grains at each meal, it's often the food left behind on their plate.
To help navigate protein needs and to see if my worrying was justified, I spoke with Vanessa Rissetto, RD and Cofounder of Culina Health. "Protein is very important in every diet. Not only does it keep you fuller for longer, it's the building blocks of all cells. It's also especially important for growth and development in children, teens, and people who are pregnant," said Rissetto. So yes, just as I thought, protein really is that important.
Meet the expert

Vanessa Rissetto

Registered Dietitian and Cofounder of Culina Health
The Good News About Protein in Your Child's Diet
The good news is, Rissetto added that because kids are naturally tuned into their hunger levels, even if you are worried whether your kids are eating enough, they are likely naturally hitting their necessary protein intake. You should serve protein at each meal, but you don't need to hyper-focus on a specific number of grams to hit.
It does help to provide your child with good protein sources, and Rissetto said those come from a wide range of foods including animal proteins (found in meat, poultry, fish, and seafood), and from plant sources (like nuts, legumes, seeds, and beans). See what your child gravitates toward and enjoys eating and serve those options at meals. Don't try to force them to eat meat if they don't like it. While it does take several exposures for many kids to try a new food, offer other protein sources they are likely to enjoy. Additionally, Pediatrician Claire McCarthy, in an article for HealthyChildren.org, stated that "If children are drinking the recommended amount of cow's milk, they are likely getting all or most of the protein they need."
Of course, we always recommend talking to your child's pediatrician about any concerns with your child's diet or health.
Simple Kid-Friendly Ideas to Add Protein
Have a child that will only eat fish in the form of Goldfish? That's fine, just pair those Goldfish with a protein source to try on the side, like a scrambled egg. Other great protein sources come from cheese, beans, and yogurt. Looking for some ideas to add more protein to your child's diet? Here are some easy options:
1. Yogurt or Cottage Cheese with Nut Butter
Aim for a yogurt that doesn't contain a lot of added sugars and has a decent amount of protein. Then, mix in some nut butter!
Siggi's
Siggi's is a great yogurt option. There are a bunch to choose from, the 2% Vanilla & Cinnamon has 15 grams of protein.
Good Culture
Available at Target, Good Culture cottage cheese offers 19 grams of protein. If the texture isn't working for your little one, you can blend it into smoothies.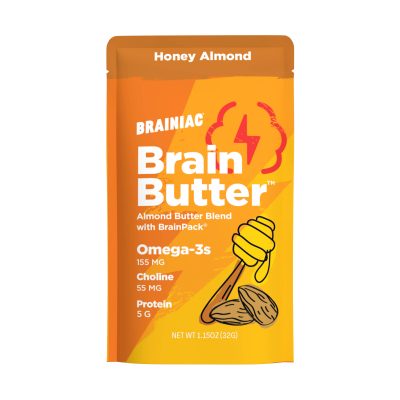 Brainiac
Add another 7 grams of protein via these peanut butter packets. Mix it into yogurt, cottage cheese, or eat it right from the packet.
2. Protein-Packed Smoothies
Smoothies are an easy way to get nutrients into your child's diet. I like to add spinach and frozen cauliflower, as it doesn't impact the flavor and adds a serving of vegetables. Or opt for a smoothie bowl and top it with something crunchy (nuts or a protein cereal).
Tejari
Tejari Kids protein powder is made with organic pea protein and is full of iron, magnesium, and potassium. Toss it into smoothies, pancakes, or baked goods. One serving contains 10 grams of protein.
Editor's Note: Always check with your child's pediatrician before adding supplements to their diet.
Three Wishes
Add some crunch to a smoothie bowl with a cereal containing protein and not too much sugar. We like Three Wishes in my house (known to my kids as Mommy Cereal which I am nice enough to share with them).
3. Pancakes with Hidden Protein
You can buy a protein pancake mix or simply use milk instead of water when preparing your own mix.
Amazon
This mix only needs water and offers 10-16 grams of protein.
4. High-Quality Chicken Nuggets
I think some parents feel guilty serving their kids chicken nuggets, but they really shouldn't! Chicken nuggets are an incredible source of protein, just read the labels and find ones with the best list (usually meaning you can read the majority of the ingredients).
Kidfresh
I won't speak for all kids, but many like chicken nuggets. Some are better than others, and we are huge fans of the ones from Kidfresh. They are an amazing source of protein and even contain pureed cauliflower. Grab them in the freezer section of Target and many other grocery stores.
5. Scrambled Eggs with Cheese and Milk
One egg contains about 6 grams of protein. Cheese is typically a crowd-pleasing addition, and you can even whip in some milk for added protein. If you want to take it a step further, add in some egg whites as well.
Organic Valley
There's nothing wrong with a regular egg and the good fat that comes with it, but if you want to add extra protein to a meal, consider adding a bit of egg whites to a regular egg scramble.
6. Protein On-the-Go
Many snacks tend to be carb and sugar focused, but some strategic snacks offer protein too!
Chomps
A super easy snack to keep in your pantry and bag are Chomps meat sticks. I'm personally a huge fan and my toddler has even started to ask for these. They are available at Target, Trader Joe's, as well as at Chomps.com. There are different flavors, each contains around 9 grams of protein (varies based on size and flavor), and they're made without nitrates.
Organic Valley
Each cheese stick contains 7 grams of protein and is a mess-free snack to grab and take on adventures.