Have you been turning to Friends reruns or rewatching the classics on Disney+ for a little escapism during this crazy time? We understand.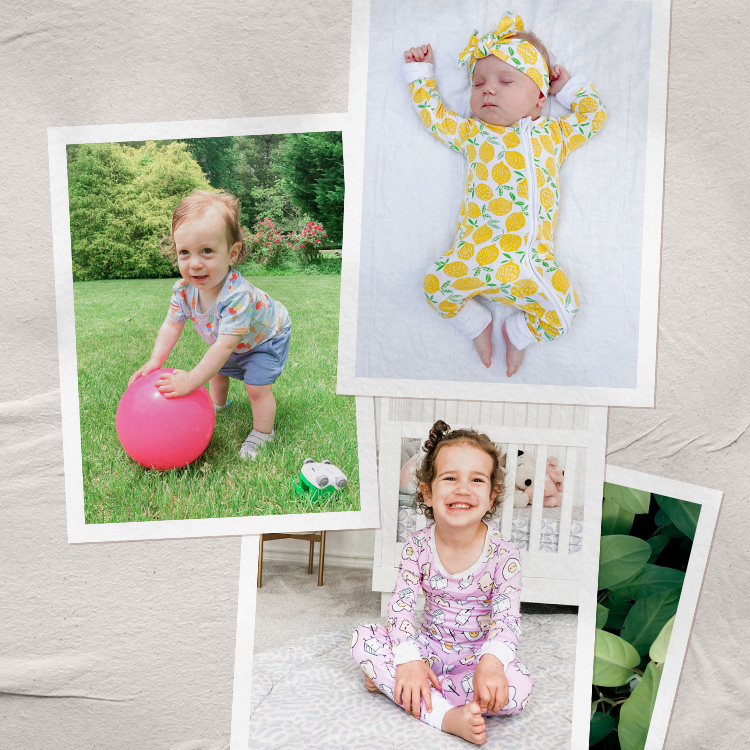 it's more than just their cute PJs... get ready to add to cart! 😍
So, we're sharing 25 hilarious tweets and memes from funny parents around the web, not to make light of the current situation, but to provide a break for those of us who need a little chuckle or a smile right now. Plus they show, once again, we're all just doing our best.
On Distance Learning
1.
2.
3.
4.
Homeschooling is just standing behind your kid checking their math on your phone calculator

— SpacedMom (@copymama) April 2, 2020
On Home Entertainment
5.
Quarantine walks with my toddler…

9am: leave house

9:02: stop because she's hot and "needs 1000 ice packs"

9:06: stop for rocks

9:08: stop for dandelions

9:10: now she's cold

9:12: stop for sticks

9:14: go home cause she's really,
really tired

36 steps logged

— Rhyming Mama (@sarabellab123) April 7, 2020
6.
7.
8.
9.
https://www.instagram.com/p/B92J8pUlx-D/
10.
Dear @Apple,

Can we just not with the screen time reports this week?

Love,
Everyone

— Becca Carnahan (@with_love_becca) March 27, 2020
On Shopping
11.
https://www.instagram.com/p/B9QSbkplxUN/
12.
Every time I finish a roll of toilet paper it feels like a petal falling off the enchanted rose in Beauty and the Beast

— Stephen LaConte (@stephenlc) March 29, 2020
13.
If they would spend this time putting a bar in Target my wife and her friends will fix the economy in about 48 hours once this is over.

— Simon Holland (@simoncholland) April 10, 2020
On Relationships
14.
A funny thing about quarantining is hearing your partner in full work mode for the first time. Like, I'm married to a "let's circle back" guy — who knew?

— Laura Norkin (@inLaurasWords) March 19, 2020
15.
My wife just used some Clorox wipes to clean up a spill like some sort of billionaire.

— The Distracted Dad (@Distracted_Dad) April 1, 2020
16.
I never thought I would feel so fulfilled after winning an argument with my husband over what day of the week it is, but here we are.

— The Salty Mamas (@saltymamas) April 9, 2020
17.
I have made many questionable decisions in my life. But right now, having a partner who makes me laugh and shares my love of humor is proving to be one of the best choices I ever made. Hey kids, marry the funny one. You never know when you'll be quarantined together.

— Marriage And Martinis (@MarriageMartini) March 23, 2020
On Fashion and Beauty
18.
19.
20.
I don't know who needs to see this right now, but don't forget to add hair removal wax strips to your @Target delivery order. You're welcome.

— Rachel Sobel (@whinecheezits) April 6, 2020
On Meal-Prep
21.
Quarantine day 6: Went to this restaurant called The Kitchen. You have to gather all the ingredients and make your own meal. I have no clue how this place is still in business.

— Jessie (@mommajessiec) March 21, 2020
22.
Some of us unknowingly made our kids' school lunches for the last time this year & we didn't even get to celebrate it.

— Sarcastic Mommy (@sarcasticmommy4) April 9, 2020
23.
Hard to imagine how my kids were ever able to survive regular school days without 23 snacks.

— Simon Holland (@simoncholland) March 20, 2020
24.
I made my very first loaf of bread today. Much like the pioneers, I started by going on to Pinterest and typing "Italian bread recipes easy."

— the Mom TruthBomb (@momTruthBomb) March 30, 2020
25.