As a runner for most of my life, when I pictured myself as a mom, I envisioned my kids cheering for me at the finish line of races. I'd seen it countless times with other families—the mom making an inspiring sprint to the finish as her proud little ones watched in awe. That would be me.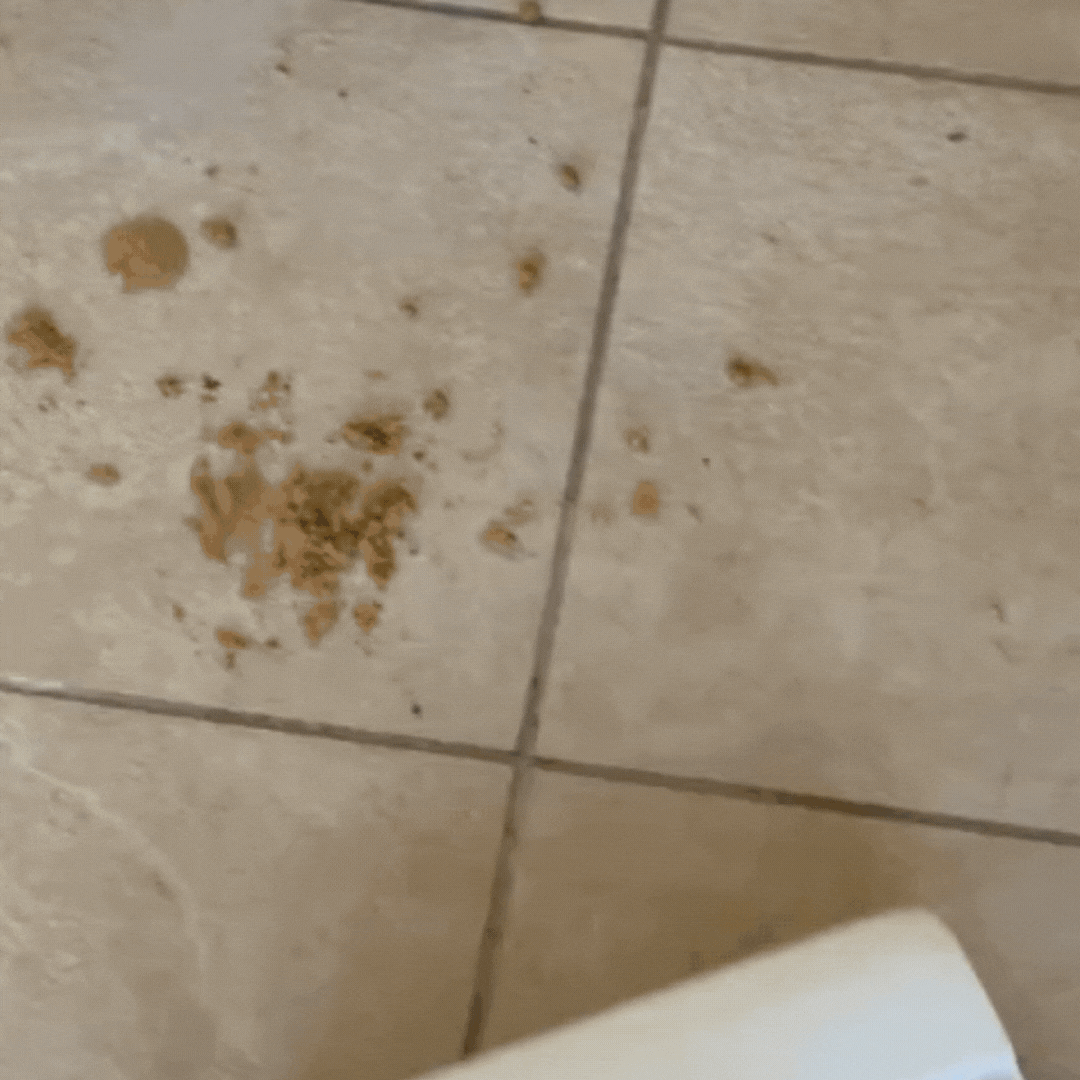 read our honest review—plus, get it for $100 off for a limited time!
I've been a mom for two and a half years and haven't gotten anywhere near a start or finish line of a race. In fact, I've only run a handful of times since having kids. And I really miss it. I haven't been running for a variety of reasons. The main reasons being pelvic floor issues I've been ignoring but really should be dealing with and because I haven't wanted to figure out the logistics of doing a workout that takes me out of the house.
While running used to be an easy and inexpensive workout (just step outside your front door and you're ready!), it now has more work involved as I try to squeeze it in during the few hours (or, more accurately, minutes) I can be away from my kids when they are in someone else's care. My default workout these days is jumping on my Peloton since I can do it when the kids are napping or after bedtime. You can't always just run out the front door for a jog when your kids are sleeping.
After two and a half years, I really want to get back into running. Yes, for the exercise and the health benefits, but also because I just love it: the fresh air, the feeling of accomplishment after a good run, and the alone time—I love it all. So I'm ready to get back into running. And as a mom of two, here's how I'm going to start.
I'm Seeing a Physical Therapist
Before I do anything else, I'm consulting a women's health physical therapist. I'm one year postpartum and it's been on my to-do list for a while. And though I know it should be a priority, it's something I've continued to put off. There's a safe way to return to running, and in an effort to feel my best and keep myself healthy, I'm starting with the help of a professional.
I'm Focusing on Core Strength
A strong core is so important to overall health and is incredibly important when it comes to good running form. Unfortunately, your core takes a major hit during pregnancy, and afterwards, it's not uncommon to lose core strength and stability. At a year postpartum, my core still needs some extra care and attention, and I'm going to make it a priority along with my running. It's important to not just do core work postpartum but to also do the right kind of core work. Some core exercises can actually do more harm than good, so it's important to work with a physical therapist or trainer to ensure you're properly engaging your core muscles.
I'm Starting Slow
I'm a fairly competitive person, and as a runner, I'm used to pushing myself to be faster and run farther. Obviously, I'm not winning any races with my speed; it's really me being competitive with myself. If you're like me, you know it can be hard to slow down. As I start running again, I need to be OK with going short distances at slow speeds and building from there.
I'm Walking, Too
Though I love to run and it would be great if I could just head out and knock out a few miles in one go, there's a better approach for people who are just starting to run or getting back into running after a long hiatus. And that approach is a walk/run interval program. You start by walking for a certain amount of time, followed by a short run, and repeat that for a certain amount of time. For example: walk for three minutes, run for one minute, repeat for 20 minutes. It might not be as challenging as running for the full 20 minutes, but it will keep you in a good routine and is a good way to build back strength.
I'm Creating a Plan
One of the hardest parts of committing to a workout plan is actually starting the action and making it part of your routine. An excuse I've made to skip out on running is that it was too hard to find the time. Instead of defaulting to my regular excuses, I'm going to take action. I'll take action by arranging time in advance with my husband so he can be on kid duty while I run, and I'll stick to the routine.
My advice for anyone trying to fit fitness into their life is to make a plan. Schedule your workouts like you'd schedule an important work meeting. Put it in your calendar and don't cancel (just like you wouldn't cancel an important work meeting). Don't just make a plan for a day or a week; make a monthly plan. And of course, in life, things come up. It's OK if your plans have to change. Plans can shift, but having any plan in place is a good place to start.
I'm Getting the Necessary Gear
While running is one of the less expensive exercise options, it still does require gear. There are just a few things on my running list that will get me excited to jump back in.