Fact: We love Target. Give us the choice of wandering every aisle on Saturday or a night out, and I'm pretty sure most of The Everymom team would pick Target.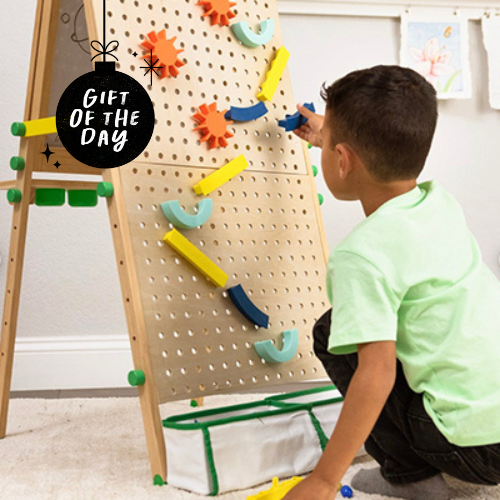 Art, fine motor skills, and fun all mixed into one great gift! Kids will learn engineering with the marble run but also get creative with the art easel mode.
This week, Target is loving all of us right back with a HUGE sale on all things baby. From 10% off breast pumps to 20% and more off on baby clothes, grab everything you need for those first few months of parenthood. The sale is running until September 15, and pro tip: if you bring in your old car seat to be recycled, you'll get 20% off any new car seat or other select baby gear.
Feeding
Baby Clothes
Car Seats and Strollers
Nursery
Baby Gear
First Aid and Safety
Bathroom