Sensory toys are some of the best tools in my arsenal as a toddler mama of two strong-willed boys. Not only because they are great for helping my child with autism, but also because they entertain both of my children for longer periods of time.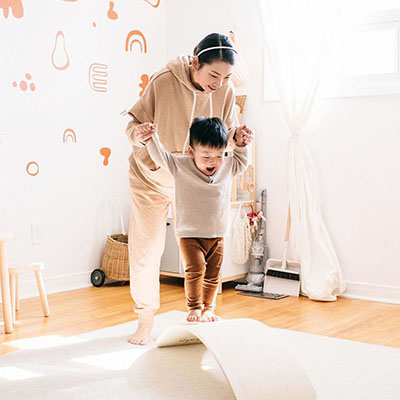 If your kid is turning 2, get ready for hilarious conversations, much more involved play, and lots of sweet, sloppy kid hugs and kisses. As for what you'll need? Leave that to us.
Toys aimed at sensory engagement can help children develop fine motor skills, address sensory issues with certain textures (like stickiness), and calm an overwhelmed child who prefers deep pressure. During my search for the perfect fidgets for my son with autism, I found that my neurotypical child also benefited from the use of these sensory toys.
Your child does not have to have sensory sensitivities or special needs to benefit from sensory toys. Having them on hand can even benefit parents with anxiety or a tendency to fidget as well. They help me focus during long sessions on Zoom and provide a great way to redirect certain behaviors in my child with autism (head-banging, for example). Each of the sensory toys provides different textures, sensations, and mediums that are each uniquely satisfying and useful.
Here are five of my favorites sensory toys: