A few years ago, my mom walked into my house and called us "The Griswolds" because I may or may not have gone all-in on holiday decor… on November 1st. What can I say? It was 2020 and we all needed an extra dose of seasonal cheer. But as much as I love a festive home, holiday decorating can be a lot of work. That's why I'm all about finding simple ways to make a big impact each year, especially when the lower third of my Christmas tree is ornament-less. Thanks, toddlers. Today, we're sharing five insanely easy holiday decor hacks that will make you wonder why you haven't done these things sooner—cue the Mariah Carey Christmas album and read on to get your holiday home inspo.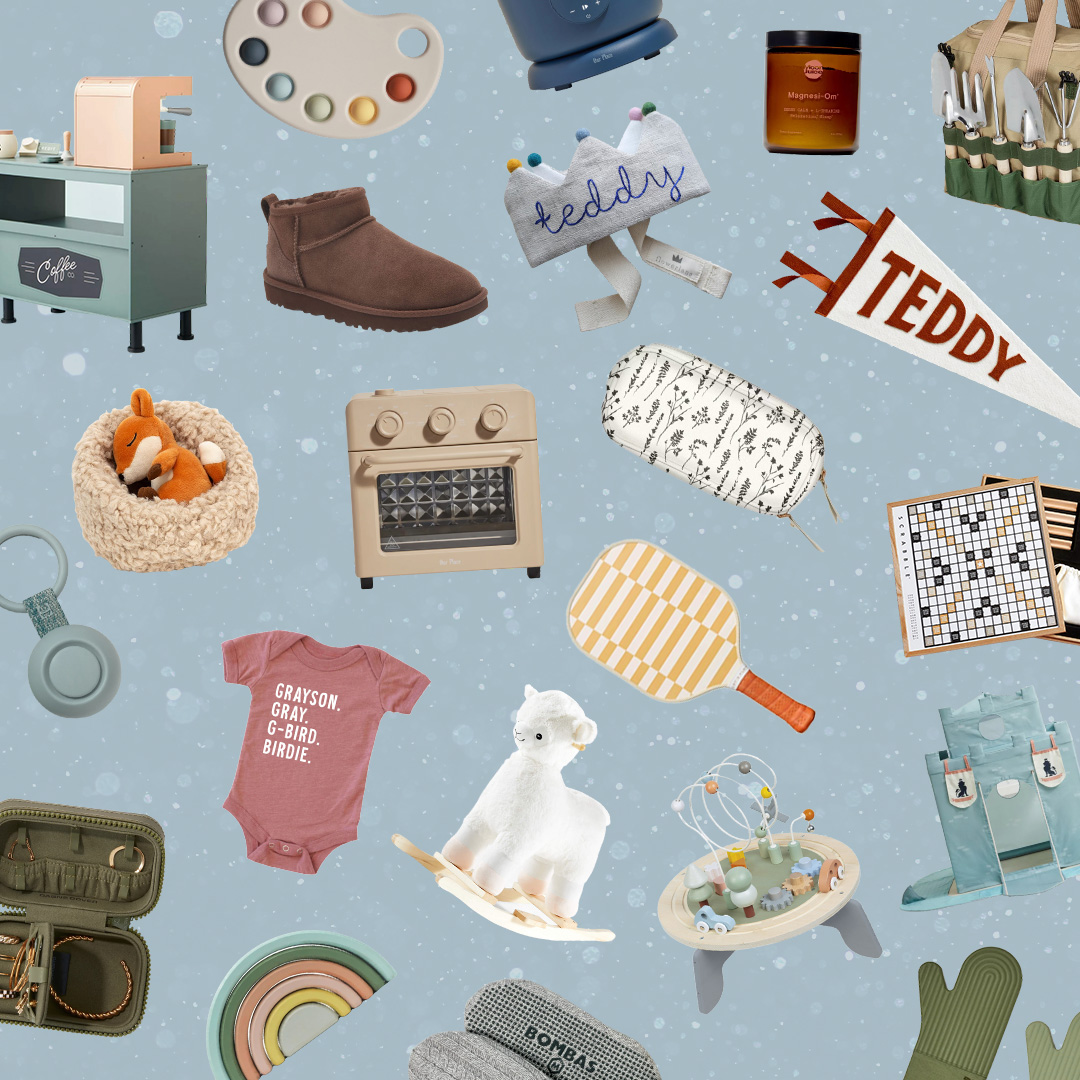 everything you need to ace holiday gifting this year 🎁
1. Napkin Ring Holders as Light Fixture Decor
How great do these napkin rings look on this chandelier? Don't have this kind of light fixture? No problem, place them around (unlit) candles or wall sconces.
Get the Look:
2. Ribbon Tied to Cabinets to Display Holiday Cards
What's the point of getting holiday cards if you don't see them anywhere? Tie a piece of ribbon around your cabinets and use mini paperclips or clothespins to put them on display without harming your walls in the process.
Get the Look:
3. Kid-Safe Stocking Holders
Little ones can get seriously injured by pulling on a stocking and getting hit in the head or eye with the heavy stocking holder that comes crashing down too. Mantle clips that secure safely to a mantle instead of a stocking holder that sits on top are beautiful and safer.
Get the Look:
4. Or Use Cup Hooks to Hold Stockings
If you absolutely love your stocking holder decor, try this mom hack from Nicole Priolo of Pursuit of Simple: put inexpensive cup hooks directly beneath the stocking holders on your fireplace mantel to hang the stockings from—it will still look like your stockings are hanging from the holders… just safely!
In the first picture below, it looks like the stockings are hanging from the heavy/pointy stocking holders. But a closer look in the second image shows the secret is the cup hook directly below.
Get the Look:
5. Mini Wreaths Over Picture Frames or Cupboard Doors
Add a little holiday pizzazz to your regular wall decor by hanging mini wreaths over your any large pictures you have. Simply tie ribbon around the wreath and secure it to the back of the frame. This hack also works for hanging wreaths over cupboard doors by using a small Command hook on the back of a cupboard door (tip: hang the hook upside down so the ribbon catches). Additionally, you can DIY your own decor over picture frames using an ornament and sprigs of holiday greens with the help of some ribbon and green wire (see the video tutorial here).
Get the Look: