We have not even made it through Thanksgiving yet, but ornaments have already been broken in my house. With a 1-year-old and a 3-year-old, that's to be expected, but it doesn't make it any less frustrating when it happens. Not to mention, the scramble to clean up every last shard of glass before it goes straight to my 1-year-old's mouth or through my 3-year-olds foot.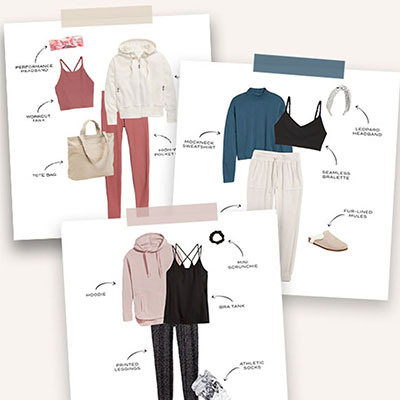 Shop 6 of Our Favorite Loungewear Outfits From Old Navy
Need to spruce up your at-home wardrobe? We've put together six cute, comfy, and budget-friendly loungewear looks from Old Navy.
This way to shop! —>
That's why we are 100 percent guilty of being the family who does not put ornaments on the bottom third of the tree. But I would be lying if I said it didn't make me a little crazy every time I look at it. So, we're trying something new this year by decorating the whole tree with the bottom third made up of unbreakable ornaments that the kids can touch (because let's be honest, they're going to get touched whether they're breakable or not).
If you're looking for kid-friendly (but still chic) ornaments to adorn your tree–scroll down to shop 17 of our favorites.
Felt & Plush
Wood & Metal