While the winter is great for warm and snuggly date nights at home, springtime is my favorite season because it opens the door to so many more possibilities for me and my husband to connect.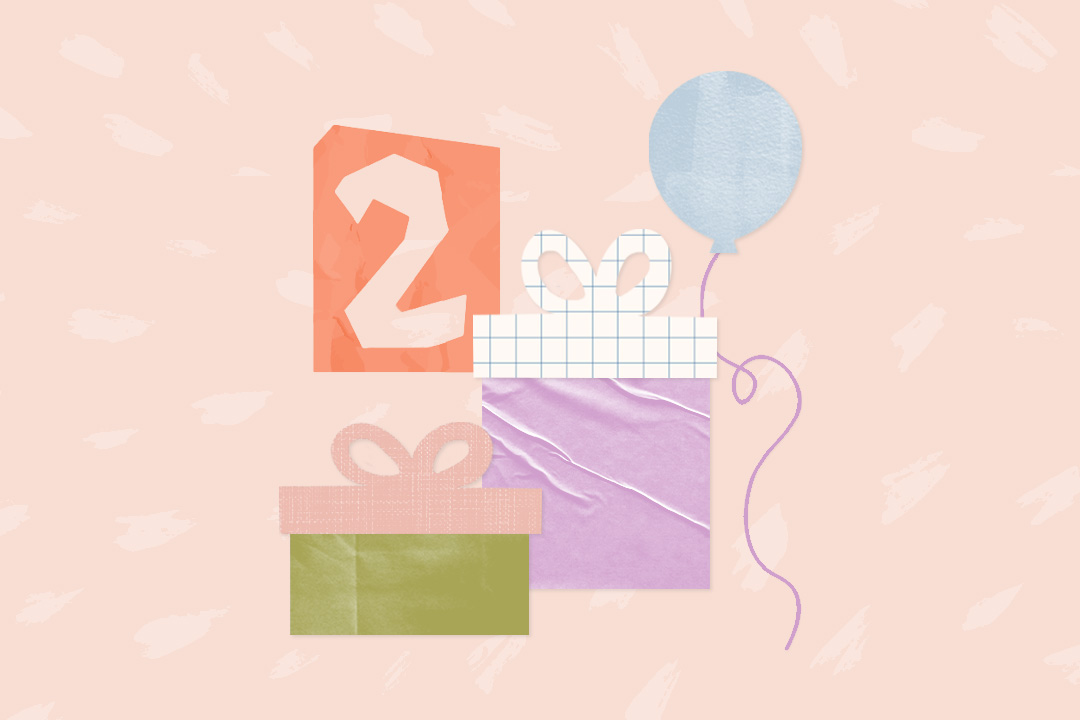 a LO in your life will love these! 🎁
As parents of two young kids, it's easy to make excuses as to why my husband and I can't go on dates. Whether it's lack of childcare or trying to save money for XYZ, something inevitably comes up. But the warmer spring weather reminds us both to take a step outside and enjoy time with each other while we can.
Dating your partner is important in a healthy relationship, and in order to be the best mom and dad we can be, we need to invest that time back into ourselves—even if one kid sometimes tags along during our outings. For couples looking for spring date ideas, here are a few to try out as the weather warms up!
5 Spring Date Ideas for Busy Parents
1. Picnic + a Hike
Family hikes are amazing, but they can also be a low-budget date option if you can get the grandparents to watch the kids during the day for a few hours. A lot of couples with children don't often have the time or energy to simply enjoy things like a walk in nature, so dates like these are really nice to slow down, reconnect, and enjoy one another's company. Try to ditch your phones in your bag for the outing, and use the child-free time to talk and make out like teenagers on the picnic blanket.
2. Plan a Gardening or Landscaping Project
If you enjoy hiking or other outdoor activities, you may really enjoy gardening with your partner or planning a landscaping project. You could pick a flower that is special between the two of you or find a tree you want to nurture and grow. Whether you have a huge yard, a big garden, or just a flower pot or two on a small balcony, gardening can allow couples to work together, practice patience and care, and is a nice way to get out of the house and do something different than just dinner after the kids go to bed.
3. Learn a New Active Hobby Together
Getting active with your partner can be a perfect way to get fun and flirty with one another after being buried under a pile of diapers, dirty laundry, and other tedious day-to-day activities. Whether you are super athletic or just getting started, you can have so much fun practicing during beautiful spring days. From golfing to climbing to bike-riding, active hobbies are a great way to connect physically with a partner, and enjoy an opportunity to flirt as you encourage—or playfully heckle—each other as you learn.
4. Have a Drive-In Movie Date
Pick a movie you want to see and pack snacks in your car for a romantic date night with or without your children. If you don't have access to a babysitter, this is an especially convenient option for parents of younger children who fall asleep easily in the car. When my children were very little, we would grab a coffee and drive around town until our babies fell asleep and enjoy an evening together out of the house. On nice nights, you can pop them into a carrier and watch the big-screen movies without worrying about interrupting others in a theater. If your baby starts to get fussy you can easily take a walk, nurse them, or rock them to sleep.
5. Go on an Outing to the Zoo
A walk in the zoo is an accessible idea for many couples. There are plenty of places where you can sit down and relax at your own pace and it is kid-friendly for those without childcare. Zoo dates are especially great for new parents who need to get out of the house, and have a baby who does great in the stroller or baby carrier. While romance can be difficult to enjoy when children are underfoot for some couples, for others, nothing is more special than making memories with a loved one and seeing how they care for their children.