It's finally March, and my least two favorite months of the year are over. The sun is starting to shine, Daylight Savings is here, and I feel energized with the new life that is spring. Although I would probably argue that fall is my favorite season (especially for fashion), spring is a very close second. I love adding more color back into my wardrobe and having some fun with fashion after months of dreary days. One thing I especially look forward to is swapping out those winter parkas for a couple of go-to lightweight spring jackets.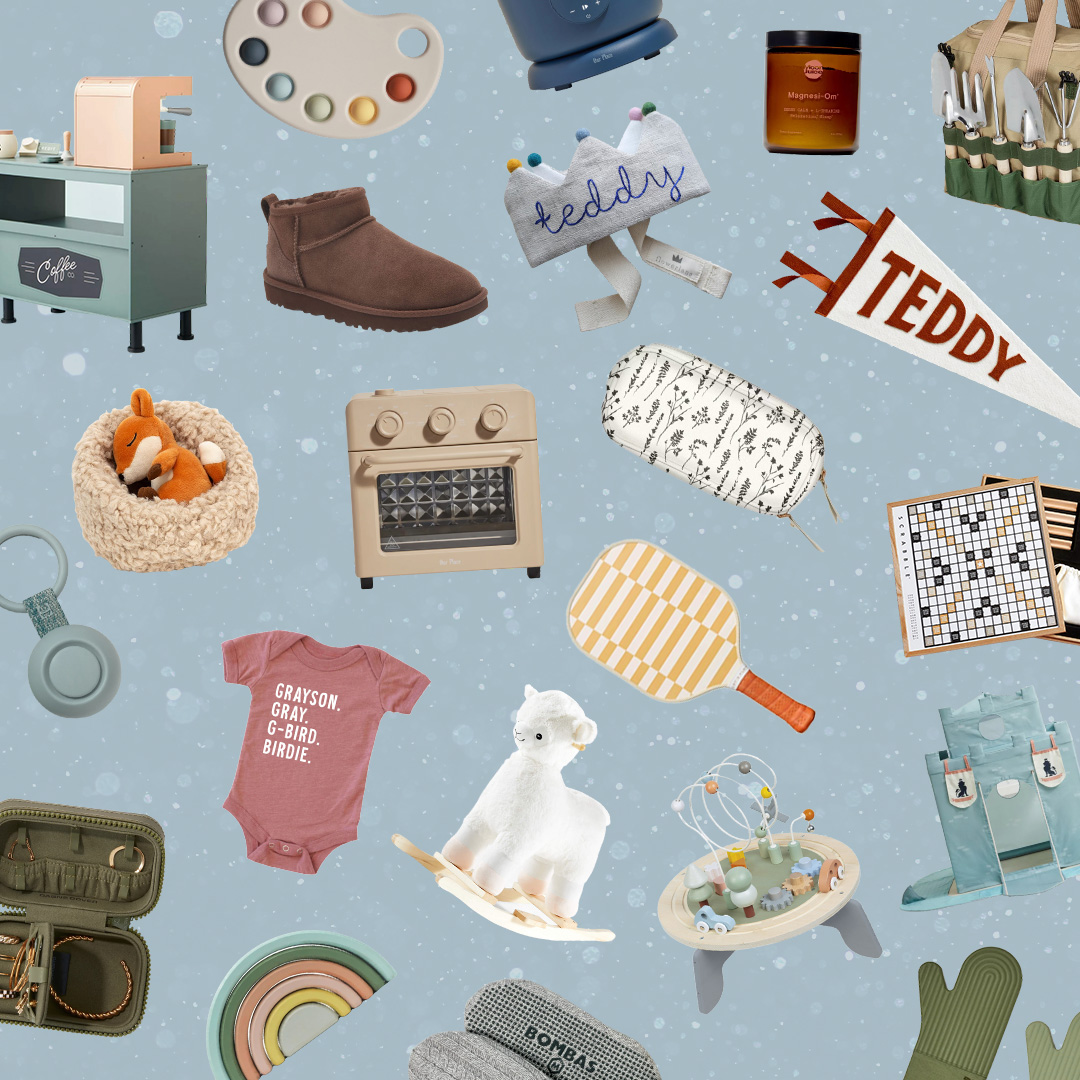 everything you need to ace holiday gifting this year 🎁
I am also more than ready to pair those jackets with pastel colors, florals, light-wash jeans, and fun sneakers. I have a little bit of an obsession with jackets and coats, and this spring season is not making it any better—every tab I open or social media app I browse has me wanting to add another to my cart. There are staples that come back every spring—such as denim jackets, trench coats, and anoraks—but this year, we're also seeing on-trend picks like brightly-colored bombers and '70s-inspired quilted options pop up at our favorite stores.
We put in the work to search all of those stores and round up the best of the best (and there's something for every budget!). Whether you're looking to save or to invest this year, here are 31 mom-friendly spring jackets we're loving right now:
Shackets
Everyone's closet needs a shacket or two simply because of how versatile they are. They're just warm enough for cooler spring days and add a stylish touch for nearly any occasion. You can opt for a classic like denim or plaid, but you can also mix things up with something like the belted bouclé option below.
Denim Jackets
Is there anything more timeless than a denim jacket? They truly can't be beat. A classic denim jacket goes with any outfit—from classy to casual—and serves as the perfect finishing touch.
Quilted Jackets
We've been loving the quilted jacket trend that's been growing in popularity this year, and can't get enough of these pieces that can easily be dressed up or down. Although the quilted pattern already adds a fun touch, you can take it up a notch with a unique print or a bright color.
Utility & Anorak Jackets
Chic athleisure meets classic style with these utility and anorak jackets. With springtime comes all different kinds of weather—so you can be prepared for everything with these cute but functional jackets.
Dressy Jackets
Now that everyone's coming out of winter hibernation, that means more and more events will start to fill up your calendar. Choose one of these dressier options on the days that are still a bit chilly but you don't want to ruin a cute outfit with a winter coat.