When preparing for a baby, there are a few key items you'll buy or add to your registry. These items will get frequent, heavy use and will be a fixture around your house for the first few years. They'll be items you'll likely hang onto for any subsequent kids. One of these high-use items is the high chair you choose. You will be putting your baby in and out of the seat multiple times per day, constantly wiping it down, and always having it in view in the kitchen.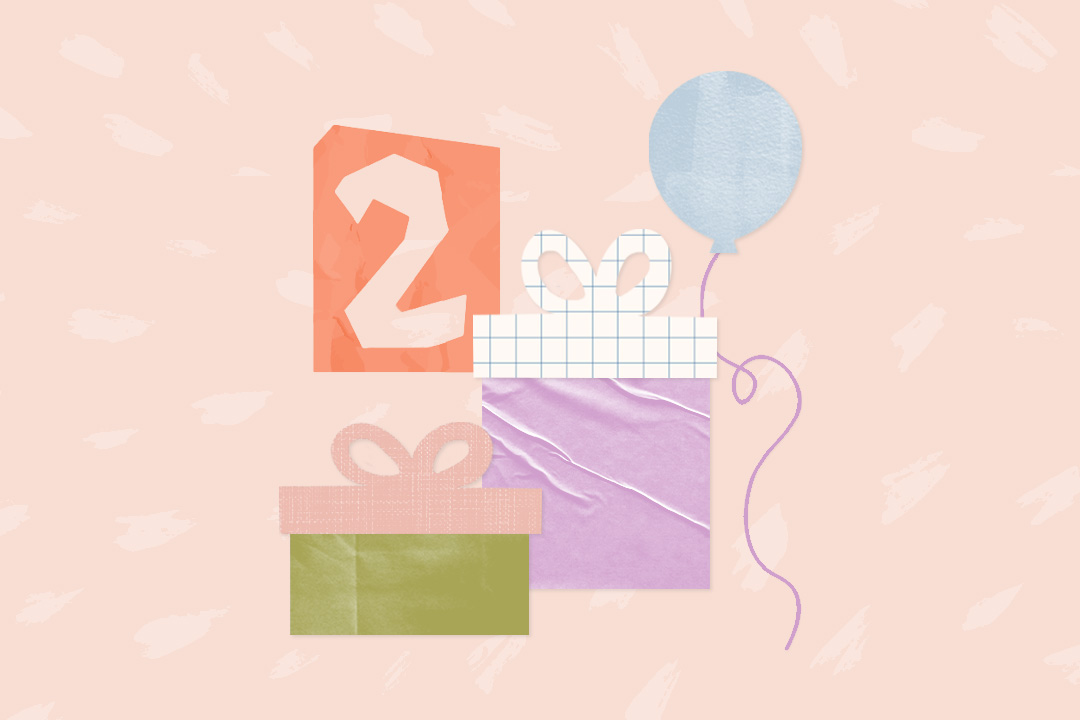 a LO in your life will love these! 🎁
When choosing a high chair for my first daughter, I went with the Stokke Tripp Trapp, which I love. At $289-$299 for the chair and $59.99 for the tray, it's not the most budget-friendly high chair on the market. However, in my opinion, it's well worth the cost for the quality and longevity. My daughter, who used this high chair as a baby, is now 7 years old. Yet, it's still a nice piece of furniture for my 1-year-old, who uses it every day. Also, the structure of the one sold today looks the same as the version I received in 2014—a testament to its classic, minimalist design. The product was first launched in 1972!
Besides the excellent quality, there are a lot of reasons I love the Tripp Trapp. I recommend it to all my friends creating their registries, and here's why:
Aesthetically-pleasing design
I'm in the kitchen a lot, and I work from home. So, this chair is constantly in my line of sight. There are a lot of other baby items in my line of sight throughout the day that my daughter loves, but the bright colors,  buttons, and pictures are distracting. Thankfully, this chair has a different vibe. It's sleek, sturdy wood complements the other furniture in my kitchen. There are 11 different colors, including neutrals and some brighter options. So, there is an option to complement any decor.
Adjustable for long-time use
When looking for key items, I'm always looking for something with multiple uses so that my budget goes further. This chair has an easily adjustable seat and footrest. So, it can grow along with your baby and be used as a toddler chair. The tray is also removable. Without it, the child can sit in the chair at the table with the rest of the family.  
Easy-to-use straps
The easiest way to turn me off any product is confusing, messy, tangly straps. If you feel the same, this chair is for you. The five-point harness stays tangle-free and is easy to wrangle over your baby's wiggly arms. 
Made from safe materials
For me, it's important that baby items be made from safe materials, especially when it's a surface they'll eat from. This product is made from water-based, non-toxic paint and is free from bisphenol and phthalates. According to the website, the highchairs are JPMA (Juvenile Products Manufacturer's Association) certified and meet or exceed ASTM safety standards. 
Is the Stokke high chair worth the cost?
More than seven years in, I'm still pleased with this decision. I consistently recommend this high chair to anyone looking for registry advice. If your plans include more than one child, it's a nice item to hang onto. Once my 1-year-old is done using the seat, I'll pass the Stokke down to a family member or friend.
Stokke
available in 11 colors
Tray can be purchased separately or as part of a Stokke set—or you can push baby right up to the counter or table.
Stokke
2 cushion colors available