In the world of baby products, the options are endless—so endless that it can give any new mama or mom-to-be a new form of anxiety about how to pick, what to splurge on, and where to save. Of the many overpriced baby and kid items, high chairs take the cake for me.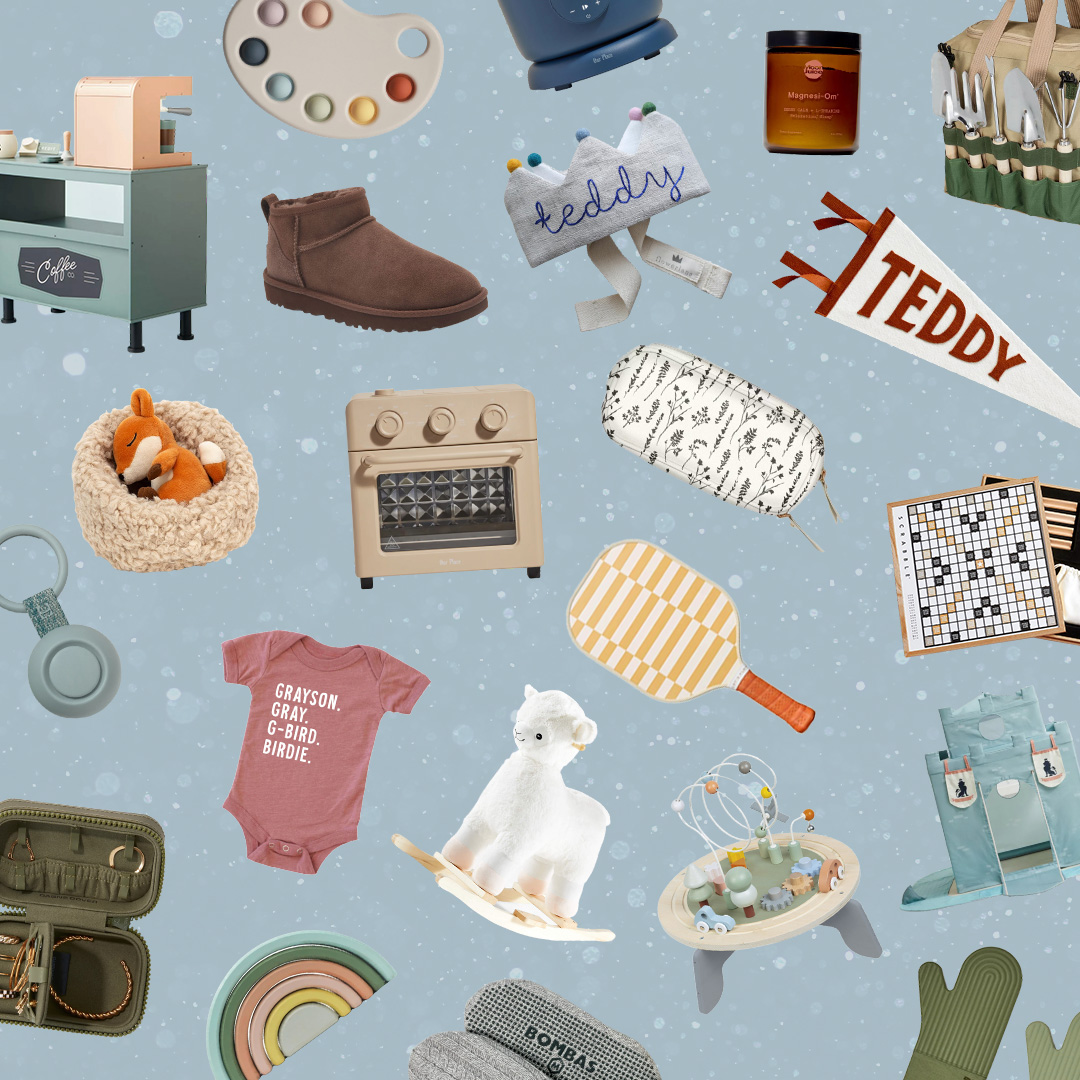 everything you need to ace holiday gifting this year 🎁
It's a baby registry staple, but when it comes down to it, it's really just a mealtime chair you will spend a lot of time cleaning. Like after your child gleefully tosses spaghetti into their mouth and also every possible place that is not their mouth.
How to Choose a High Chair
Other than safety, in my opinion, the biggest thing to consider when selecting a high chair is how easy it is to clean. If it has any form of fabric to capture mushed avocado or crevices to hold every crushed cracker crumb, nix it from your consideration list immediately. The next, and arguably equally big thing to consider, is price. And in the splurge vs. save debate, the high chair is most certainly one where I fall onto team save-your-money.
It's common to see high chairs with modern designs or futuristic aesthetics in the $250 range. In fact, in a quick internet search, only two of the first 10 high chairs displayed were under $100, and one of those was on sale. I've even seen high chairs run as much as $600, and at that price, it better be cooking meals for my children, too.
Aesthetics matter, of course, when it comes to selecting baby items. Especially when they're big pieces generally sitting out in the open in your kitchen or dining room. So I see part of the appeal of the more expensive high chairs.
But All You Really Need: The $30 High Chair
The basic, unobtrusive look of IKEA's $30 Antilop high chair, combined with its simple, sturdy, and easy-to-clean design, makes it my go-to recommendation for new mama friends who ask.
With safety as the first priority, there is one thing that this high chair lacks (but that you can easily buy to add to it): a footrest. A footrest is actually an important piece of high chair design because in general, the footrest allows for better support and stability while your child is eating, according to pediatric physical therapist Mary Noreen Cheng.
"When we don't use a footrest our back is left with less support and our core has to work harder to maintain upright posture," Cheng said. "By giving your little one a foot support, they can focus on the task at hand instead of utilizing more energy to give them body support."
Allowing our little ones to focus fully on learning the basics of eating, like proper chewing and swallowing, is certainly something worth considering. Below are a few of our favorite footrests to add to this high chair.
Why I Continue to Recommend this High Chair
I have to stop here to admit that I was gifted a costly high chair that, while relatively easy to clean, is bulky, heavy, and not easily movable around the kitchen. The Antilop high chair is lightweight and portable, which is part of why I ended up buying it when my firstborn was about a year old.
Aside from being ridiculously easy to clean, I love the ease of moving it out of the way when it's not in use or bringing it outside for dinner al fresco in the warmer months. It also makes a great option for a grandparent or other caregiver's home your little one regularly visits.
I totally get wanting to buy the best of everything for your baby. It's easy to get caught up in the registry madness of things you "absolutely need" for your little one. But the truth is, the best isn't always the most expensive. After two kids with a third on the way, I continue to be amazed at how little we actually do need.
There are certainly a few items I don't regret splurging on, but when it comes down to it, I'd rather save my dollars for a special experience—a trip to the zoo or a day at the aquarium—than on the fanciest of high chairs.