As a lover of fashion, I always enjoy asking people one vital question: what is your favorite accessory? Personally, I'm a huge fan (*cough, cough* borderline obsessed with) sunglasses, but I think the argument can be made for many different wardrobe essentials. I strongly believe that accessories hold the power to totally transform an outfit—and as a bonus, they can be extremely versatile.
For example, a straw tote. Not only is it cute, but you can also fit all your of kids' stuff as well as the masks, hand sanitizers, and Lysol wipes that we'll be needing all of 2020. A headband? The perfect way to spice up an outfit, but also hides your third-day hair. And a super-stylish straw hat does the same.
So whether you're staying home or venturing out for a few safe and socially-distant outings, we've rounded up five of our favorite summer accessories for mom and showed you how to style them below. 
1. Straw Tote
graphic t-shirt / denim shorts / straw tote / sandals / sunglasses
2. Statement Headband
jumpsuit / headband / necklace / sandals / crossbody bag
3. Slide Sandals
blouse / white denim shorts / gold earrings / slide sandals / crossbody bag / sunglasses
4. Bold Earrings
blouse / jeans / statement earrings / crossbody bag / sandals
5. Straw Hat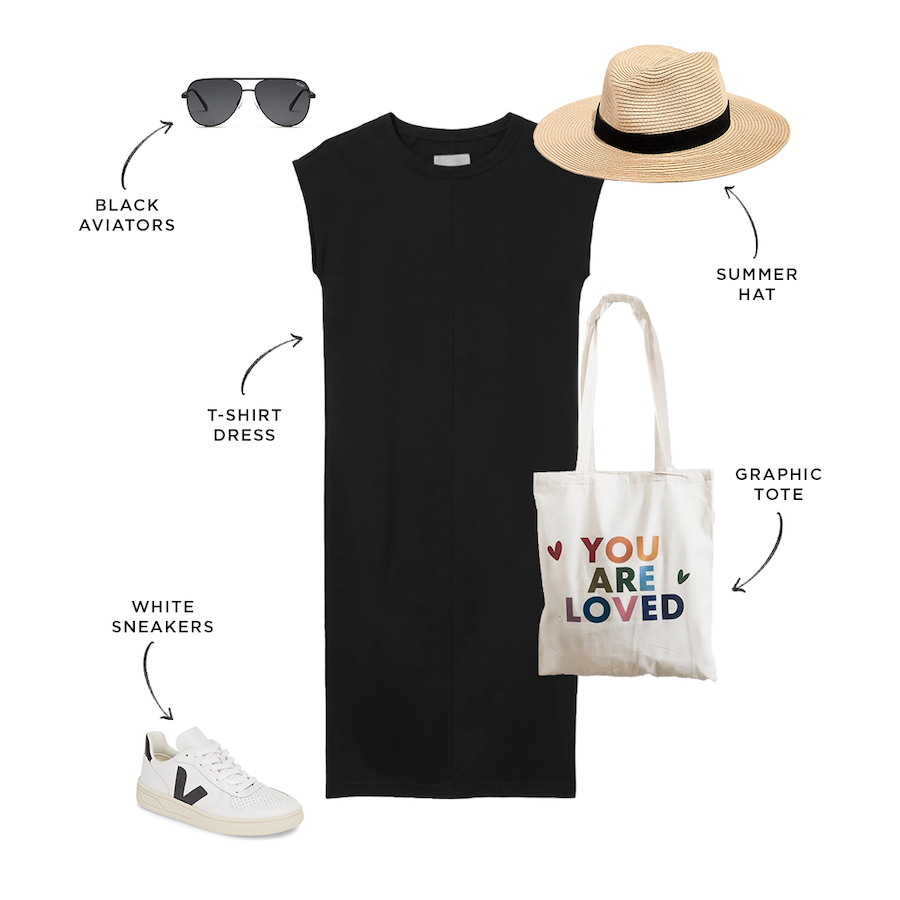 dress / hat / tote bag / sneakers / sunglasses