Summer break is officially here for many of our kids. And for those with school closures, the transition to summer feels different than any other year because we've been attempting to entertain and educate their kids at home for months. It's been hard to resist the pull of screen time when it can be such an easy fix for kids' entertainment. And what parent hasn't googled some form of "kid activities," "toddler activities," "free homeschool resources," and other activity queries in the past few months?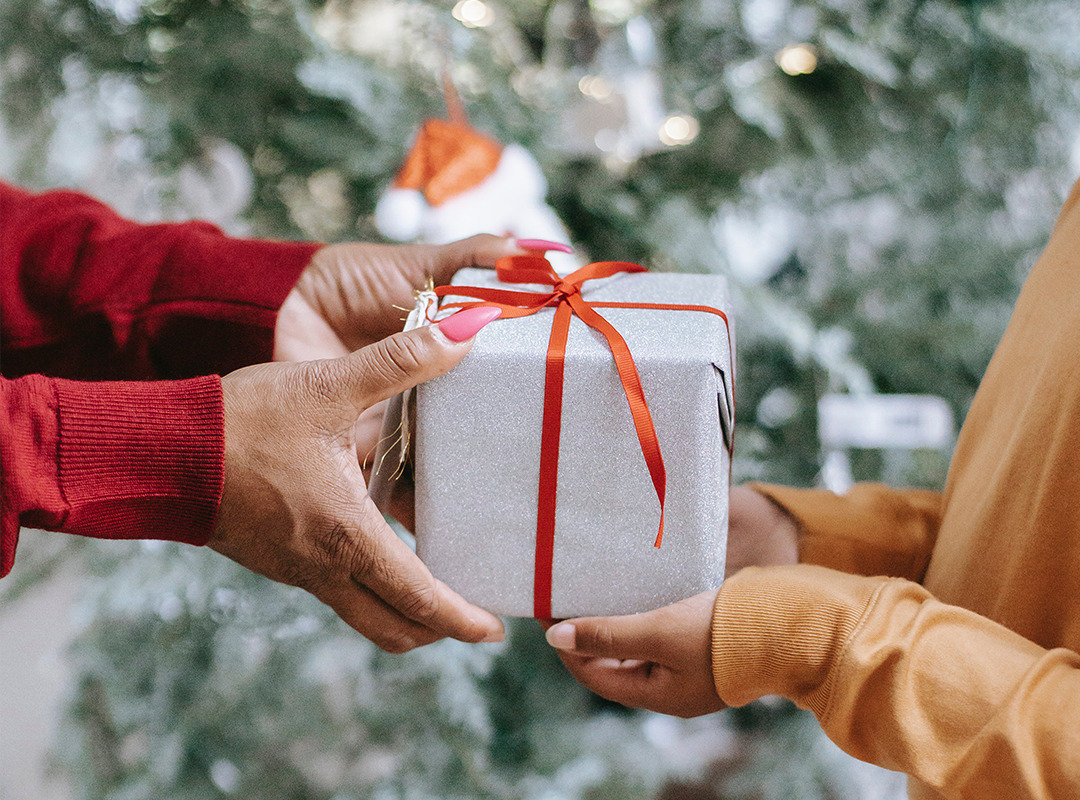 this makes gift buying so easy—trust us! 🎁
With organized summer kids' activities still in flux, the search will continue for new ways to spend time together as a family. A survey by Nature's Bakery found 81 percent of parents agree that the planning process to come up with whole family activities that everyone will enjoy on the weekends is challenging. So, they came up with the idea of Snack Sized Adventures: simple and inexpensive tech-free activities that require minimal planning time, so you have maximum fun time.
Snack Sized Adventures are bite-sized activities built to easily fill in the gaps and get families off screens and couches and out in the world together. Nature's Bakery curated an interactive experience to share easy at-home adventure ideas for families and categorized them in terms of messiness (speaking our language), activity-level (AKA movement), time, and whether they are outdoor or indoor. This makes it super easy to find an activity that not only engages your kids but does so for exactly the amount of time (and messiness!) that you need.
And because any adventure with kids requires packing a snack stash, we wanted to share why Nature's Bakery bars are an editor fave. They have an ingredient list we can feel good about—like non-GMO, cholesterol-free, vegan, nut-free, gluten-free, and made with whole grains. They're hardy enough that they won't crumble or get crushed easily in backpacks, lunch boxes, stroller baskets, or purses. And they come in two packs for your kids to share—or for them to share with you. Moms need snacks too.
Snack Sized Adventures are a parent's sigh of relief for rainy days, long road trips, or even lazy weekends. Check out some of our favorites below.
There's just something about water play that keeps kids occupied for so long. In this activity, upcycle plastic bottles from your recycling bin to create a water wall on a fence or other outdoor space. It's like a DIY alternative or complement to a water table. Since there are barely any materials needed, this project is super easy to set up and my kids love playing around with the configurations of the bottles to create really fun and interesting systems. On hot days, this is a go-to in our yard.
My kids are always asking to do "experiments," and I'll admit, I often cringe at the potential mess. But this one keeps the mess outside by bringing a rocket launch to your own backyard with vinegar, baking soda, and a plastic bottle "rocket." Find a safe place to launch this—it might go much farther than you are expecting!
During this time at home, we built a birdhouse out of scrap wood. It was something we never would have done as a family without self-isolation, and my kids have loved seeing who shows up, whether it be cardinals or chipmunks.
This activity takes the hunt for wildlife a step further using binoculars and a smartphone to turn a walk with your kids into a bird safari. After they spot the birds, you can identify them together with an easy-to-use app. An activity like this gives a little direction and purpose to your neighborhood walks, which helps keep kids engaged much longer (don't forget to pack a Fig Bar snack!).
Plan a dinosaur dig in your backyard, sandbox, or indoors with simple supplies and a little imagination. Using dinosaur toys or bone-shaped dog treats, bury them for your kids, and help them go on an archaeological expedition. Your kids can use shovels or bristly paintbrushes to help uncover their findings.
I love hiding all of those little random trinkets my kids keep around the house but won't let me throw out. It gives them something exciting to dig for, but it also doesn't matter if those little toys are ruined in the process.
Help your kids visualize their dreams for a fun indoor project and a future keepsake to look back on. Using the question prompts like "If you could have a special skill to help others, what would it be?" will make for a memorable experience.
This activity is perfect for rainy days when you need to fill some time … and get rid of that stack of magazines sitting in the corner of your living room. It's so fun to see what my kids come up with on their vision boards—a lot of it is expected and so much of it is surprising. I usually sneak them a little Brownie Bar snack halfway through this project to keep their tummies and motivation going strong.
Drawing with sidewalk chalk is a quintessential kid activity, but making sidewalk paint can be a fun alternative to create sidewalk artwork. All you need is cornstarch, water, and food coloring (plus some paintbrushes). This is an especially great activity these days, as most stores are out of sidewalk chalk (which my kids love). We've been struggling with trying to find an alternative, so this mini-adventure is perfect. My kids are thrilled to make their own outdoor paint and even more thrilled to use it. Since all the ingredients are safe, I feel just fine that it ends up pretty much all over them.
This is another great activity for neighborhood walks. Challenge your kids to find an item of every color in the rainbow on a walk around the neighborhood. Bring a notepad to check off or a bag to collect the items, and a hearty Oatmeal Bar snack to avoid having to turn around halfway through your adventure. Spread them out when you get home for an art project. Pro tip: if your kids are prone to—ahem, arguing, like mine—give them each a specific side of the path to search.
Make a rainy day fun and educational. This simple experiment teaches your kids how clouds make rain. All you need are four ingredients—a jar, shaving cream, water, and food coloring. The simplicity of this project makes it accessible for most age groups, and even adults will find it relaxing to watch the blue drop through the shaving cream cloud. Grab a snack, and enjoy the quiet for as long as it lasts (probably 30 seconds).
This post was in partnership with Nature's Bakery but all of the opinions within are those of The Everymom editorial board.