I'll be honest.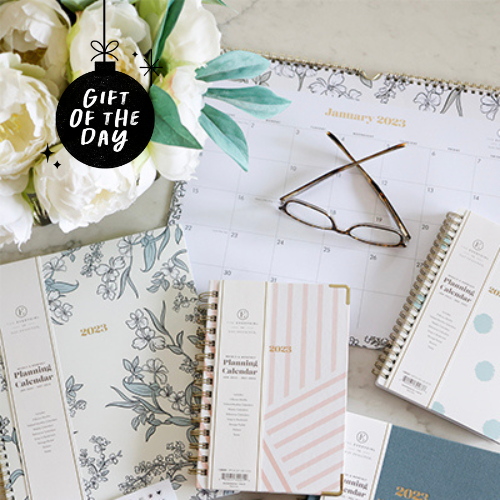 Help a mom stay organized and keep track of important doctor's appointments, playdates, and (hopefully) some scheduled 'me' time with this pretty wall calendar.
I used to be super particular about the clothes I would buy my infant children. A certain aesthetic, certain brands, certain materials – the whole nine.
Then, they started growing.
And, I realized that this little only-buying-particular-clothing habit of mine was going to cost me a pretty penny and most of my free time. Shopping for kids is not an easy thing to begin with. First of all, they grow so fast and wear through clothing so quickly with their constant movement and rough play, that shopping for their clothing was quickly becoming my side hustle. Second, it didn't take long for me to realize that what I wanted them to wear and what they wanted to wear were two entirely different things.
In all of my efforts to model consent in our family, here I was making the decisions on what they got to put on their bodies. It didn't work for me or them – so, as the parent, I pivoted.
Now, they decide what they'll wear. When shopping, I'll give them a list of what they need – like, 3 pairs of shorts, 5 shirts, 2 hoodies, a pack of underwear – and they can choose whatever they like in those categories. Not only does this make back-to-school shopping much easier, but it also makes getting dressed in the morning for school a breeze – they already like everything they have to choose from.
Walmart is one of the stores we always hit on our back-to-school rounds for this very reason. Walmart Fashion is perfect for kids who are beginning to dress themselves and are exploring their own fashion interests. Their clothes are fun and attractive to young kids, while still catering to parents with their on-trend details, quality fabrics, and super reasonable price (because we all know that we'll be doing this all over again in three months).
Admittedly, I sometimes I cringe internally at the outfits they choose for themselves. But, I know I don't have many years of my kids still being, well, kids – so the confidence they build from developing their means of self-expression is always the priority.
Stocking up for Back-to-School? Check out our favorites for clothing, shoes, and backpacks from Walmart Fashion below.
Girls
Boys
Shoes
Backpacks
This post was in partnership with Walmart, but all of the opinions within are those of The Everymom editorial board.