Before I had my son, I cooked a lot—at least six, if not seven, days a week. I would whip up restaurant-worthy dinners and record the process on Instagram stories while sipping a glass of red wine. Cooking is like a meditation for me— it's one of the only times I feel like I can zone out and really enjoy myself.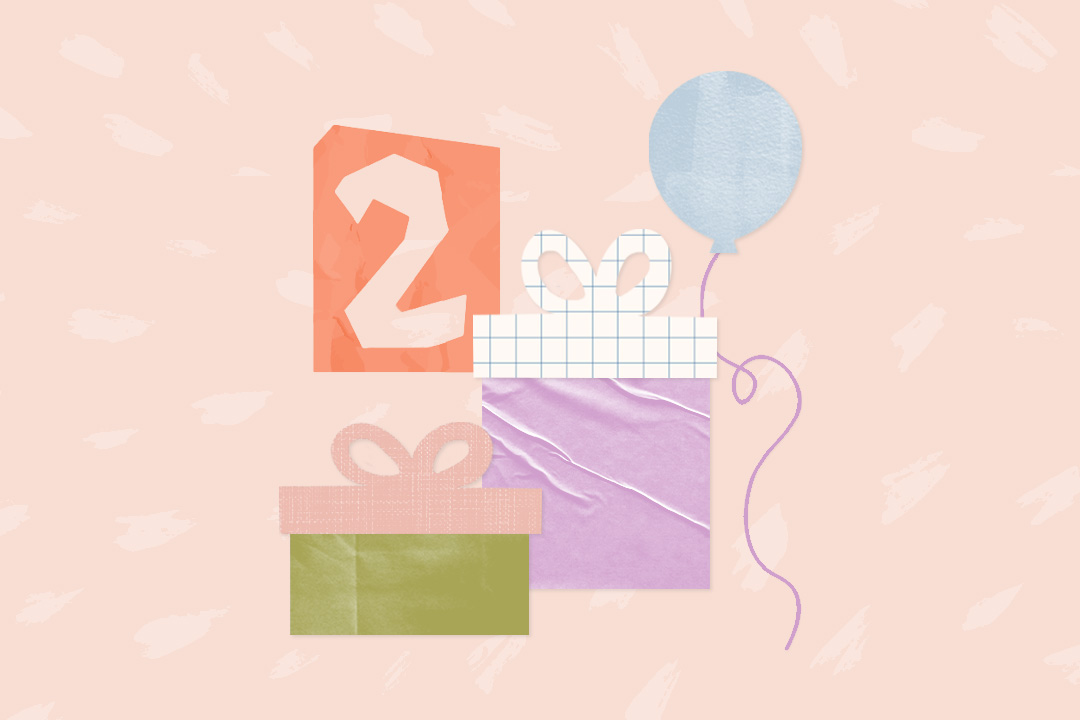 a LO in your life will love these! 🎁
Since becoming a mom, it has become much harder to spend hours prepping and cooking an extravagant meal — I just don't have the luxury of time these days. Much of my cooking has turned into "cooking," which still gives me a little "me time" in the kitchen, but fits into my schedule much easier. (When I say "cooking," I usually mean using ingredients that have already been prepped — like the frozen peppers or rice I mention below – but sometimes it means just throwing a frozen pizza in the oven.)
No matter if you're cooking or "cooking," preparing food is almost always more budget-friendly than ordering in or going out. I've gotten some really good essentials at Trader Joe's lately, and thought I would share with any other time challenged moms that might need some inspiration.
Pasta
Brown Rice & Quinoa Pasta
In my opinion, this is the best nutritious, gluten free, non-pasta pasta around. It is probably the only one where I can truly say I don't taste a difference. I'll make some ground Italian sausage and spinach, and toss it with fresh parmesan and EVOO for a delicious and easy meal.
Ravioli
Pasta is great and generally easy enough. Ravioli is better because it usually cooks in two minutes out of the refrigerator. They also change these pre-made ravioli out seasonally, and I love welcoming the new season with a new flavor.
Quick Cook Pasta
I used to think quick cook pasta was the laziest thing ever — then I became a mom. If you're a complete snob about your pasta being perfectly al dente, this might not be for you. But if you need to whip up a quick and fairly nutritious meal for your kids, grab some of these to have on hand. (Pro tip: They cook in less than two minutes, so don't walk away!)
Frozen
Frozen Burger Patties
These burgers are perfect for summer — aka grilling season. I'll throw them on the grill for a quick weekday dinner or weekend lunch. All three are a solid option, but the grass-fed beef ones taste just as good as a fresh burger (no big surprise there).
Gluten Free Cheese Pizza with Cauliflower Crust 
Frozen pizza is a classic when it comes to quick meals, but usually has very little (read: no) nutritional value. This is such a yummy option to have on hand when you feel like indulging but still want to be somewhat healthy.
Turkey Meatballs
I always keep my pantry stocked with my favorite tomato sauce, and when you add it on top of pasta and meatballs, you have an easy, hearty meal. Sometimes if I'm on a health kick, I'll skip the pasta and make a side salad instead – super filling, super delicious.
Bell Pepper Strips
Frozen veggies can be great, but they're not always as convenient as they're cracked up to be, especially when they turn into a soggy mess when you try to cook them. These actually are all they're cracked up to be. I love bell peppers, but they can be such a pain to slice up when you're trying to make a quick dinner. These are a tiny bit annoying because they do hold a bit of water, but I just use a chicken baster to slurp up the extra liquid if it gets to be too much. I love adding them to a quick chicken stir fry to make sure I'm getting my veggies in.
Microwavable Rice
If you buy nothing else on this list, buy this frozen rice. It is fantastic, and I will never cook rice again because of it.
Sauce & Stuff
Simmer Sauce
Cubed chicken breast + (frozen) bell peppers + simmer sauce + microwaved rice is basically the best, quick dinner recipe around. It's a pretty healthy and balanced meal that you can (actually) make in 10 minutes, beginning to end. I love this curry simmer sauce, and usually keep this and a handful of others in my pantry for when I'm in a pinch. It's super convenient to just be able to grab a pack of chicken breast and have a full dinner ready to go in no time.
Champagne Vinaigrette
Salads at home are almost never as good as salads from restaurants, but this dressing is pretty delicious and always encourages me to be a little fancy with my at-home salads. It's especially delicious with kale, shredded raw Brussels sprouts, diced apple, shredded white cheddar, and sunflower seeds. Add croutons if you wanna go crazy. Toss it together and send me a thank you note.
Garbanzo Beans/ Chickpeas
I never knew I really liked chickpeas (other than in hummus) until I tried this viral New York Times recipe last fall. If you're not a believer, make the recipe and you will quickly convert. Since then, I've been using them so much. They're a great inexpensive protein option for meatless Monday or to fry up in some olive oil and put on a salad.
Olive Oil
I'm sure some olive oil purists will have something to say about this pick, but I love it. I'm pretty picky with my EVOO and roll my eyes every time I have to shell out another $25 for a decent bottle. This is the best bottle I've found at this price point. I also love that it comes with a spout for those of us that tend to be a little pour-heavy.
Meat
Top Sirloin Steak
Top Sirloin is just a more affordable cut of beef that can be just as (OK, almost as) delicious as a filet or a ribeye when cooked correctly. Not an everyday thing, I know, but great for a weekly treat.
Organic Chicken Breast
This might not be groundbreaking, but I've found that across the board Trader Joe's has the most affordable, quality organic chicken breast. I stick to organic meat whenever possible because I just feel better about feeding it to my family, so this is a big one for me.
Miscellaneous Items
Plantain Chips
These plantain chips are salty, crunchy, and much healthier than regular chips. Not sure if you can still count them as healthy when you eat the whole bag, but if you can control yourself, these are fantastic.
Rosé
This really solid rosé wine for less than $10 basically made all my summer dreams come true. I've gone through six bottles and the weather hasn't even reached 80 degrees, yet. Mom juice, ya know?