Whether it's your first kid or your fourth, the time before baby comes is high-key prep mode—the nursery has to be made up, the child locks need to be put in place, and all the cute baby clothes need to be shopped for. What you might not think of, though, is how much you will not want to cook once the baby comes. Sure, you can order out or go through the three hundred lasagnas that will be delivered to you by well-meaning friends and family—or you can make your own pre-made freezer meals that you know you and your partner will love.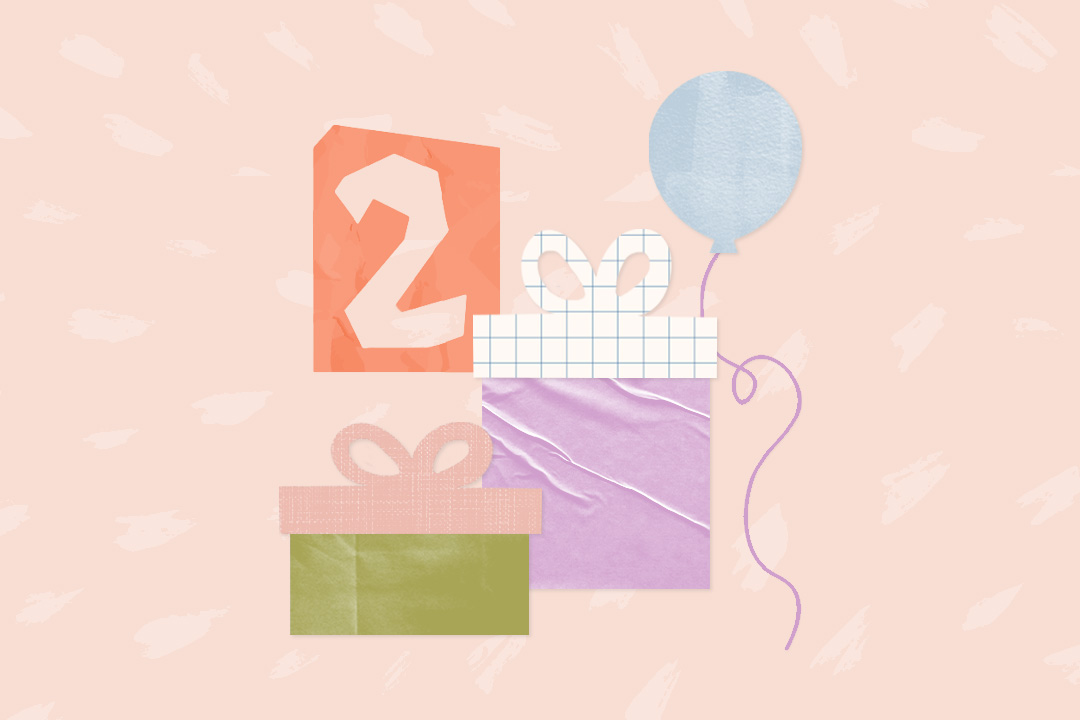 a LO in your life will love these! 🎁
You'll be thanking yourself three days into parenthood when your favorite meal is just one defrost away. Keep reading for 20+ meals to enjoy now or to pop in the freezer and use in case of serious hunger emergency (AKA every moment from here on out, mama).
Breakfast
A Saturday morning waffle tradition doesn't have to end just because things are a little different around the house. Have these on hand for when you want a yummy breakfast—we promise they're better than Eggos!
Start your day off right with protein and veggies without having to spend an hour in the kitchen. We know you'll be ready for a day of taking care of a newborn after one of these.
A good egg bake is the perfect go-to freezer meal for breakfast. This recipe includes all of the best mediterranean flavors like mushrooms, sun-dried tomatoes, and goat cheese.
Mornings with a newborn will be busy. Tossing a hearty breakfast sandwich in the microwave is a great way to start the day with a quick bite. Make this recipe gluten free or regular.
Soups & Sides
Preparing soup to have on hand after baby comes home is a game changer. It freezes easily and is quickly warmed up. Whip up this easy recipe in the Instant Pot ahead of time and have a healthy meal waiting for you when you get home.
After eating hospital food for days, you might be craving something a bit healthier. This chili is a great option to have on hand as it's made with the superfood that is quinoa (yay for protein!) and vegetarian.
Healthy comfort food is always a good idea—especially this soup. It's filled with hearty sweet potatoes and cauliflower and is super easy to make.
Add some nutrients back into your diet in the simplest way possible with this veggie-filled recipe.
Sometimes we just need some warm comfort food at home. This corn chowder will be calling your name when you want something rich, warm, and hearty.
Just because life is a little busier doesn't mean we don't deserve a good appetizer or snack! These feta and zucchini fritters are delicious and pair with any soup or main dish (or on their own!).
You likely won't have much time to actually make stuffed peppers right after bringing baby home. That's why we love this soup that has all of the flavors we love from the main dish without the work!
Main Dishes
Between delicious takeout meals, you may be looking for something a little lighter. A rice bake filled with broccoli and chicken is sure to do the trick and leave you energized after.
If you've never jumped on the zucchini noodles train, now is a great time! They pair perfectly with the herby and salty pesto in this dish.
Taco Tuesdays can still be a thing with this slow cooker recipe. Having the meat on hand and cooked will save plenty of time. All you'll have to do is pick up the tortillas and any toppings you'd like for a delicious meal.
We meant it when we said healthier comfort food is our favorite. This dish has the best of both worlds—it's delicious and vegan!
Frozen meatballs from a bag could never! Trust us, these will hit the spot when dipped in your favorite sauce.
Filled with tons of good stuff like veggies and topped with guacamole, we know you'll be craving these stuffed sweet potatoes for months to come.
Sometimes a big plate of pasta is just what the doctor ordered. This baked ziti is even better than it sounds.
Sure, you could order Indian food takeout. Or, you could save the money and have this on hand waiting for you in the freezer when hunger strikes.
Stir fry is always a good go-to. We love this recipe because it can be altered to use veggies that are in season when you prep it.
Add a little Latin flair to dinner without leaving the house! Filled with shredded chicken, bell peppers, onions, and cumin, this recipe is the gift that keeps on giving.
No frozen meal has quite as good of a reputation as pot pies. Plus, after spending nine months without alcohol, a little beer flavor might just hit the spot!