Juggling motherhood and working full-time is not for the faint of heart. It requires serious organization, planning, multi-tasking, and a strong support system to not feel constantly in a state of exhaustion. Because working moms are perpetually busy, they may not have time to think of their professional aspirations as frequently as they did pre-kids. Let's normalize moms paving their own career paths and being more accepting of mothers who want to take a professional development pause for various reasons.  Working moms deserve grace, understanding, and flexibility at home and at work.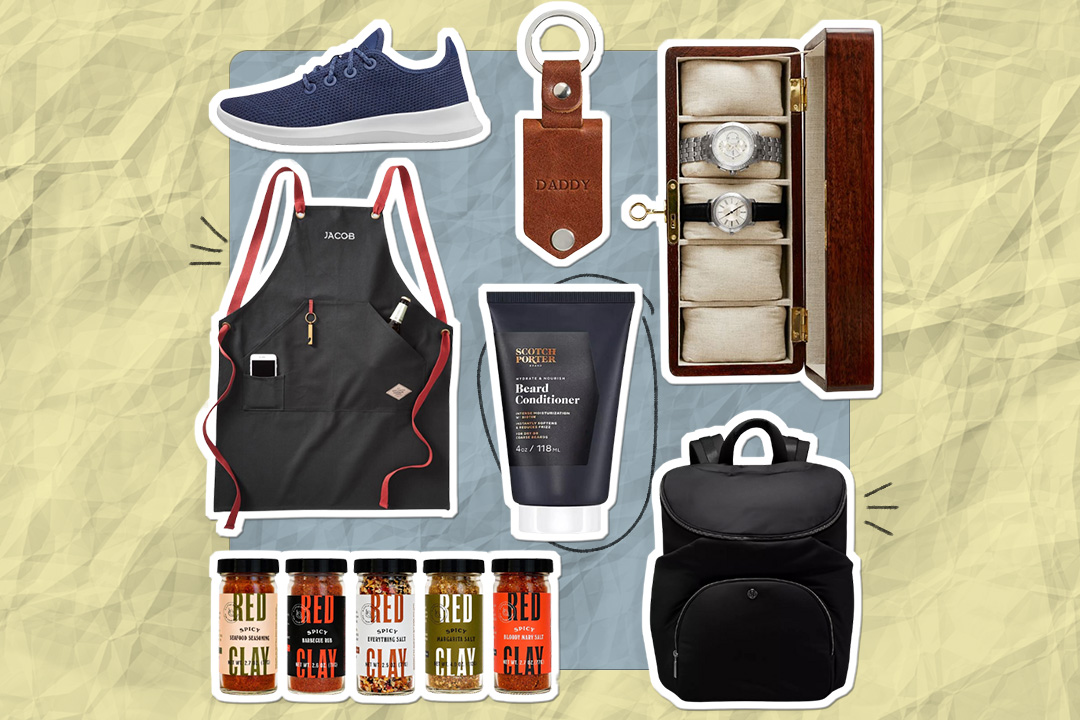 june 18 is coming up fast — have you started shopping yet? 😎
In every working mom's career trajectory, there may come a time when they need to advocate for their own needs. It may come naturally to some, but other mommies may feel trepidation when telling an employer that their family comes first before the demands of a job. For the moms who are pursuing a promotion or would like to request flex work, we would like to provide some tips on how to navigate these professional conversations so they are well-equipped to advocate for themselves. We interviewed career coach Kristen Zavo, who is also a keynote speaker and the best-selling author of Job Joy: Your Guide to Success, Meaning, and Happiness in Your Career, for expert guidance on how working moms can seek advancement in their careers and steps to take when asking for a flexible working schedule. As working mothers, you deserve what you and your family need to feel supported at work. 
Meet the expert

Kristen Zavo

Career Coach, Keynote Speaker, and Author
How to Approach the Initial Conversation about a Promotion and/or Requesting Flex Work
It's not always easy asking for what you feel you deserve at work. Certainly, as moms, we've got that mama bear attitude down. But, when it comes to our own professional aspirations, some moms may feel nervous and uncomfortable having the initial conversations with their employer. Kristen laid out five steps to help moms approach these types of conversations.
1. Reflect on Your Ideal Outcome
Kristen suggested you consider the title, compensation, ability to work remotely full or part-time, flexible work hours, etc. Doing reflective work beforehand can set you up for success when approaching this topic with your employer.
2. Do Your Research
Develop a strong understanding of the politics, culture, and unspoken rules in your company that would inform how best to ask for a promotion or negotiate a more flexible work schedule.
3. Look at Your Request from your Manager's Perspective
And possibly their manager's perspective. Remember your manager also has their own needs, benchmarks, expectations, and outcomes that they need to meet. Think of what they know about you and your capabilities to grant your request. While putting yourself in your manager's shoes, also consider any potential objections or hesitations that may arise so you can prepare for a thoughtful response.
4. Craft Your Case
Ultimately, employers would be more likely to approve a promotion or flex work request if you can prove that it will be more effective for your own productivity and contributions to the organization. Kristen suggested you "show—not just tell—your points" so employers can more easily understand the importance of your request for both parties involved. 
5. Prepare a Backup Plan
You may need to compromise if your employer gives you a "no" or a "not now" response. For example, perhaps you counter with a hybrid work schedule if you are not granted a fully-remote schedule or you establish how communication will be established daily with your flex work schedule so you make it clear how you will support the team. If you are not given a promotion, Kristen recommended instead establishing "a clear plan with milestones and more access to [the] leadership and training [that] might suffice in the short-term."
Preparation for a Promotion or Flex Work Request
Kristen believed it's important to be prepared prior to initiating conversations with your manager for either a promotion or flex work request. She suggested researching the "market norms" for your particular role, level, and industry to inform you of your approach. She recommended, "doing some online research as well as informal networking to learn the average pay, title, and benefits (including flexible work schedules) for someone with your experience and responsibilities." She also shared that moms should do this research based on location, industry, and company size to get the most accurate data relevant to them.
Red Flags When Asking for a Promotion or Special Accommodations
You may not get everything on your professional wish list, so flexibility is important. However, reflect on what your deal breakers are and the boundaries you feel comfortable with so you know what your non-negotiables are. In this process of requesting a promotion or flex work, Kristen said to be aware of the following red flags.
Expectations about being reachable outside of normal office hours (via email, text, meetings, or overflow work)

Inflexible work schedules

Lack of benefits for parents (i.e. maternal and paternal leave)

Lack of mentorship programs for women

Lack of women in leadership

A culture that doesn't appear to support women (i.e. their website doesn't share how they support families in their core values, unfavorable online reviews from working mothers, etc.)
We hope you feel more confident and prepared to advocate for yourself. You earned that promotion, and you deserve a flexible work schedule as a working mother. Now, all you need to do is conduct some research, prepare your main points and counterpoints, and set up a meeting with your manager!