After a summer full of travel, camp, and a lot of time spent at home, I am ready to return to a solid routine. I'm thrilled to have my child back in school. She loves it, and it provides me with a touch of freedom. While I'm happy to send her off each day, I'm also excited to see her smiling face when school is over, and she comes home.
However, sometimes the transition from school to home isn't the smoothest. There's a combination of wild energy, exhaustion, and ravenous hunger. I'm not sure what they are doing at preschool all day, but my toddler comes in literally bouncing off the walls. I love her energy but also want her to chill out a bit. In our home, we've devised some routines to make the after-school hours a bit easier on us all.
Here are five things to make the transition from school to home easy and fun—for both kids and parents!
Does my daughter eat lunch approximately 10 minutes before being picked up from preschool? Yes. Does she come home saying she needs a million snacks despite having just eaten said lunch? Yes.
Without fail, my child always comes home hungry for more food. It's not surprising. School days are full of activities, and all of that action and excitement can lead to some hangry kiddos. I've now learned to have an array of filling snacks available for my toddler to choose from after school. I don't let the hanger arrive; I provide snacks ASAP.
I don't want to give her just any snacks, though, and you better believe I'm not cooking up an intricate meal after school. I'm all about making mom life easier. So, I look for snacks that I know she'll enjoy and that provide her with essential nutrients. Brainiac snacks are a go-to in our household. The snacks are packed with Omega-3s, choline, and lutein which are core nutrients that brains require to develop and stay healthy. These essential nutrients power memory, focus, and brain adaptability. They also help regulate our moods—name a toddler who doesn't need that!
While Brainiac snacks satiate our hunger, they are also helping our brains develop. That's a major win-win. These are a crowd favorite among my kiddos and me. My personal favorite is the Brain Butter. Yum! My toddler tends to agree (we fight over them) and she is also is obsessed with the pouches. Brain-developing foods are not only crucial during the early years. These nutrients are quite essential for people of all ages!
Our pantry is always stocked with apple sauces (Brain Squeezers!), Brain Bars, and Brain Butters from Brainiac. And even though the ride home from school is five minutes, I keep a few in the car for those days when hunger strikes quickly.
2. Have an easy activity prepped
Kids do a lot while at school but often come home and want to keep the action going. It's pretty much a toss-up in our home. My toddler either comes home and wants to do a million things, or she wants to hang out and watch a show. We are absolutely on board with some screen time, but I also ensure my child doesn't come home and demand a show.
Instead, we set up simple activities for her to enjoy. These can depend on your child's age, and they don't need to require much involvement. It can be as basic as a coloring book and crayons, a mini science experiment, or perhaps a baking activity. Or maybe it's a mini mom and me yoga class in your living room or backyard!
3. Arrange a chill space
For the days when my child comes home extra exhausted (but refuses to nap), I make sure to have a cozy nook ready for her. This can be a corner of the couch with comfy blankets, pillows, and some books. Prepping this space can encourage your child to slow down with some quiet time after a busy day. Sometimes, it leads to a couch nap which I'm totally on board with.
4. Set up a play date
Sometimes the best thing to do after a day at school is to keep the activities going. If you don't have formal after-school activities for your child, connect with other parents to set up mini after-school play dates. Check out a playground near the school to give your child extra time to socialize with classmates. This also gives you an excellent opportunity to work on your mom friendships. Don't forget to pack some snacks!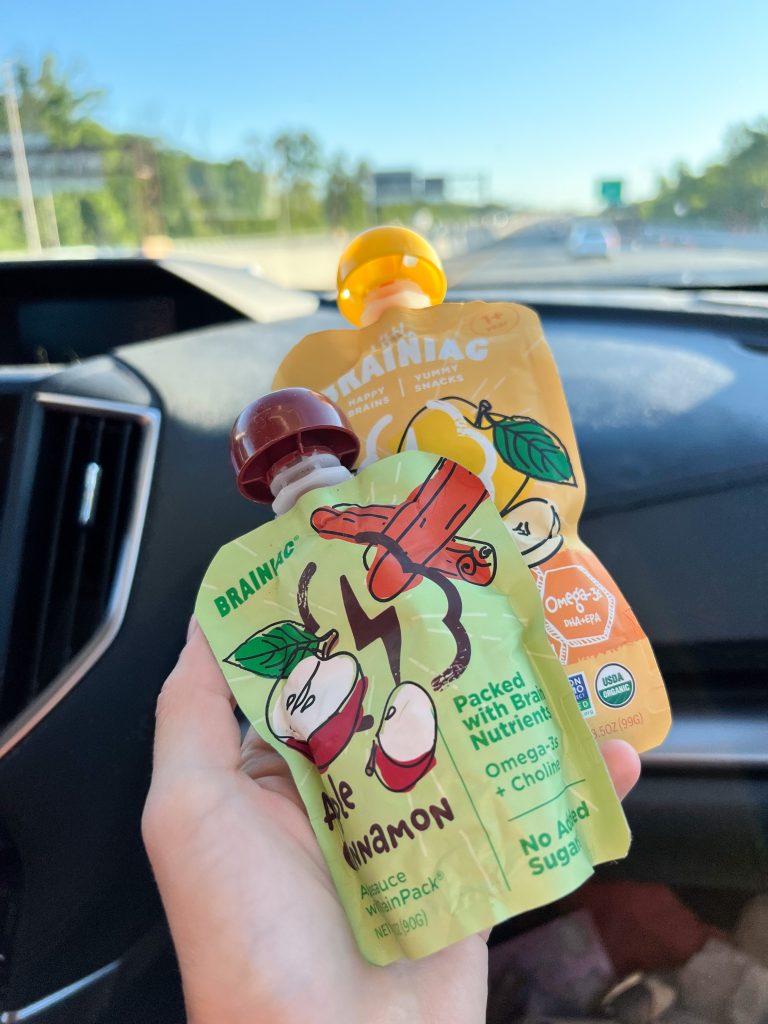 5. Go on a special outing
After a day apart, perhaps you and your little one want to spend some special time together. Instead of heading straight home, head out on a mini adventure with your child. It doesn't need to cost anything. It could be to visit a local library or to a new park. Or, spend a little money and head to Starbucks for a coffee for you and a cake pop for your kiddo. Whatever it is, the time together makes it special.

This post was in partnership with Brainiac Foods, but all of the opinions within are those of The Everymom editorial board. We only recommend products we genuinely love.