Is it terrible to admit that I dread feeding my 2-year-old? It's no exaggeration to say that her tastes change by the minute: what was acceptable at breakfast becomes fuel for outrage by lunch. And half the time it seems this kid is wearing her food instead of actually eating it. Preparing toddler food has become such a chore that each time I click the highchair tray around her little belly, I feel frustration and exhaustion setting in. No fun, right?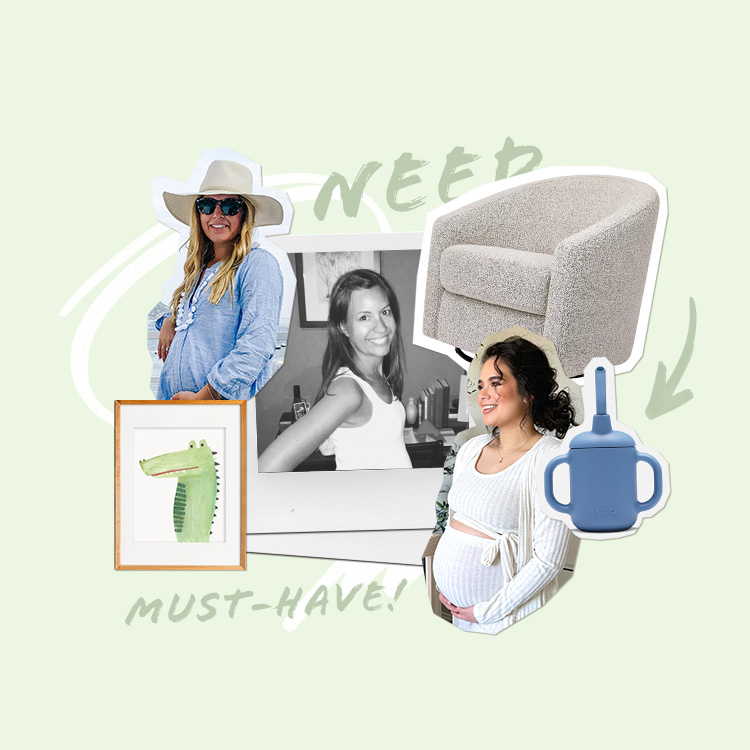 babylist has everything you need—and more! 💕
So in an effort to bring a little peace, joy, and simplicity back to our table, I turned to Instagram. There, I found eight invaluable food-focused accounts, from pediatric nutritionists and foodies alike, to share professional advice, guidance, and some much-needed direction.
For Expert Advice
In these accounts, pediatric nutritionists dish out their best advice on everything from coaxing kids to the table to easing mealtime battles to improving their relationship with food.
If you're on the hunt for practical tips for managing mealtimes with littles, @Kids.Nutritionist is the place to be. Totally judgment-free, Hackney offers simple advice for expanding your toddler's palate while ensuring they don't develop food or body image issues along the way.
If you're the type who appreciates celebrity endorsements, then look no further: Kristen Bell has made no secret of the fact that she's a big fan of Anderson's down-to-earth advice. Kids Eat In Color is tailor-made for exhausted parents with simple tips for maximizing healthy eating without guilt or shame.
One quick scroll through Barnes's account and you'll find yourself in a post-saving frenzy. Stop here when you need an expert's take on a toddler's nutritional needs and fresh ideas for combatting picky eating.
When encouraging your toddler to eat has become an uphill battle, look to Miller to save the day. With her Instagram account, she advises parents on how to talk to our youngest eaters about food and help them establish healthy habits that will last a lifetime.
For Mealtime Inspiration
Mouthwatering inspiration right this way! Bookmark these accounts for tasty meals your toddler won't be tempted to throw on the floor (no guarantees!).
If the key to expanding your child's culinary horizons is exposing them to new foods, then Ward's account could be a game-changer. Here, this mom of four serves up easy ideas that are simple enough to entice a toddler (see: toast) but also pack a nutritional punch (see: varied toppings).
Billing her Instagram feed as chockfull of "'easy, healthy, and whimsical kids' food," Muolo hones in on plant-based meals even little ones will love. Worried that vegan translates into tasteless tofu? Think again! Planted Families offers up delectable desserts alongside dishes like burgers, pasta, and smoothies.
If you prefer to take in your mealtime inspiration with a scrumptious dose of adorable baby, then bookmark @babyfoodideas immediately. Sharing easy menu ideas for first foods, Curvan-Malaba dishes out plenty of baby-led weaning advice and guidance.
"Just a regular mom." That's how Betsy of @thedeanodish introduces her Instagram feed–one that's filled to the brim with airy, beautiful shots of plated toddler foods meant for her nearly 2-year-old. Every dish looks easy enough to replicate and Betsy supplies a lightning-quick recipe to accompany each one.