Every Saturday morning my toddler and I head to our local farmers market to load up on organic fruit and new-to-us vegetables to explore. We look forward to experimenting in the kitchen and enjoying new recipes. Just kidding; literally, none of that happens.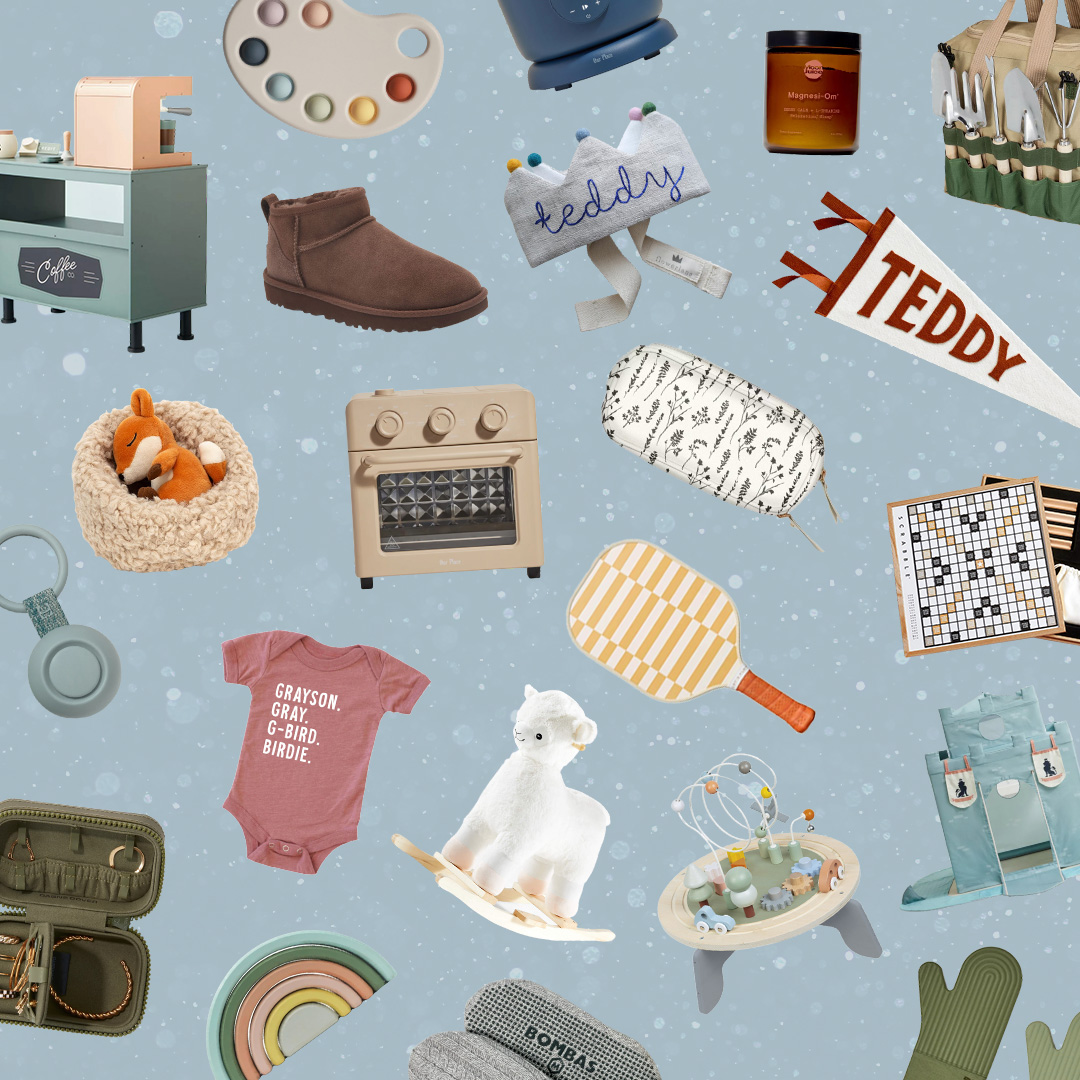 everything you need to ace holiday gifting this year 🎁
Maybe before I was a mom, that's how I envisioned our Saturday mornings, but reality has taken us in a different direction. Both because I didn't truly understand how hectic mornings can be, plus COVID-19 has made shopping with a toddler somewhat trickier. While I do love a good farmer's market and hope to make it a part of our future weekend routine, at this point, we haven't been to one in months.
And as much as I love to experiment in the kitchen (and sometimes do), those items often end up thrown off my toddler's high chair tray in favor of her standby favorites.
So instead of a weekly farmer's market visit, I've been making a stop at Trader Joe's to load up on our staples. I do buy a lot of fresh items from TJ's, but I also spend a lot of time in the freezer section. It gives me peace of mind knowing that we have extra options hidden away when we need them.
If you're a fellow toddler mom who is a regular at Trader Joe's, here are some freezer items worth adding to your cart.
Naturally Flavored Blueberry Waffles
These are an everyday favorite. My daughter is obsessed with blueberries in any form and loves these waffles.
Organic Silver Dollar Pancakes
On weekends I make my own pancakes, but my daughter tends to favor these. Who am I to question her devotion to Trader Joe's?
Bambino Pizza Formaggio
I love pizza, as does my daughter. These cute little pizzas are the perfect size for her to have one at dinner.
Cauliflower Cheese Pizza
This is a personal favorite, but I don't mind sharing a pie with my daughter. And hey, there's some cauliflower in there too.
Frozen Berries
It's always good to keep a variety of frozen fruit in the freezer. As my daughter becomes pickier, I whip up green smoothies with frozen fruit to ensure she's getting at least some vegetables in her diet. Plus, during teething, you can put frozen berries in a mesh feeder for gum relief. Aside from toddler needs, I also love having the Very Cherry Berry Blend as a little snack for myself.
Cauliflower Gnocchi
A product with a cult-following, we all love the gnocchi from Trader Joe's. Cut into small pieces topped with tomato or pesto sauce, these make great finger food for toddlers.
Lightly Breaded Fish Sticks
Admittedly, fish isn't my daughter's food of choice, but I do want to make sure I introduce her to a variety of flavors. These fish sticks are an easy way to get tiny bites of fish into her meals.
Fully Cooked Falafel
These work well tossed into a salad for adults and cut into small pieces topped with yogurt for little ones.