These days, I'm more open to hands-on help in the kitchen since we have more time and I don't need to factor in commute time or schedules when planning out our meals. I often include my kids in cooking and baking as long as it's a relatively simple, easy-to-follow recipe. And they are usually eager to help.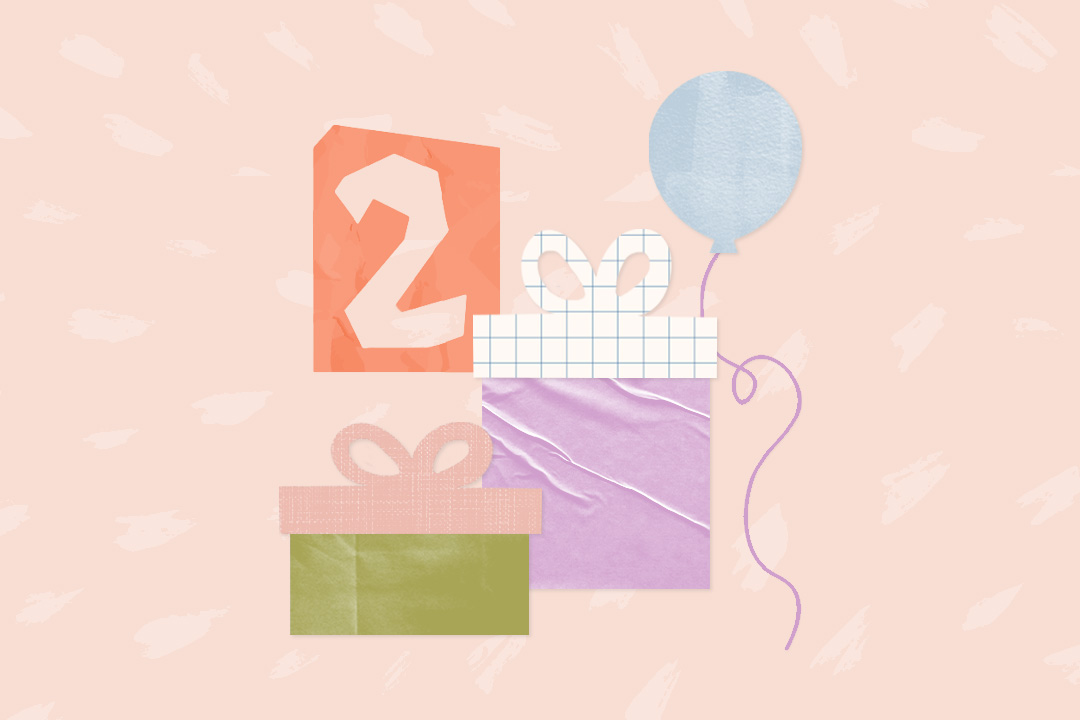 a LO in your life will love these! 🎁
My sister-in-law has a rule that any "craft" she does with her kids must involve food. So, I tapped her expertise to help come up with this list. She said her daughter even enjoys (safely) peeling vegetables like carrots and cucumbers. Depending on the age of your children, they can probably help with measuring, pouring, sprinkling, stuffing, or assembling. Bonus fun if you can roll it, dip it, or decorate it!
Enjoy this roundup of delicious recipes —from full meals to treats—you can make or bake with a little help from little hands after they've been washed for 20 seconds, of course.
Meals
Have kids help place wontons into cupcake holders and adding the toppings.
Have kids help measure and pour in ingredients, then look for letters and words while they're eating.
Have kids help place the taco shells in the pan and after baking, add dollops of the cold toppings.
Have kids help wrap up the hot dogs and sprinkle on the seasoning.
Have kids help stuff the shells after the filling cools and sprinkle on the cheese.
Have kids help stuff the sweet potatoes.
Have kids help assemble the skewers.
Have kids help spoon in the stuffing and sprinkle on the cheese.
Have kids help place wonton wrappers on the baking sheet, add the filling, and pinch the edges.
Have kids help spread out the chips and sprinkle on the toppings.
Snacks & Treats
Have kids help measure ingredients, brush the pretzels with egg wash, sprinkling on the salt or seasoning. Call it a science lesson by watching the yeast in action.

Kids will love mashing the bananas. Have them also help measure ingredients.
Have kids help fill the tarts and top with berries.
Kids will love dipping, decorating, and taste testing.
Have kids add ingredients and help roll out the balls.
Have kids help measure out the cereal (and taste test the marshmallows).
Have kids suggest the fruit, shapes, and help assemble the kabobs.
18. Puppy Chow
Ingredients:
9 cups rice or corn cereal (like Chex, Crispix, or store brand comparables)
1 cup chocolate chips
1/2 cup peanut butter (or sunbutter)
1/4 cup butter
1 tsp vanilla extract
1 1/2-2 cups powdered sugar
Directions:
Have kids help measure out cereal into a bowl and set aside
Melt chocolate chips, peanut butter, and butter in a microwave-safe dish. Start at 1 minute on high and stir until smooth.
Add vanilla to mixture and stir.
Slowly add the chocolate mixture to cereal and stir so cereal is covered.
Add to large, sealable bag.
Add powdered sugar and shake until cereal covered in powdered sugar (have kids help shake the bag, but make sure it's fully sealed!)
Chill (and store) in the refrigerator for at least an hour.
Enjoy eating like a kid again!
This article was originally published on May 2, 2020.