When you're a parent with a smartphone, it can be hard to resist taking pictures or videos of your toddler every time they do or say something funny, silly, or especially adorable. This is probably why one of my favorite parts of TikTok is the plethora of adorable videos starring toddlers like my own.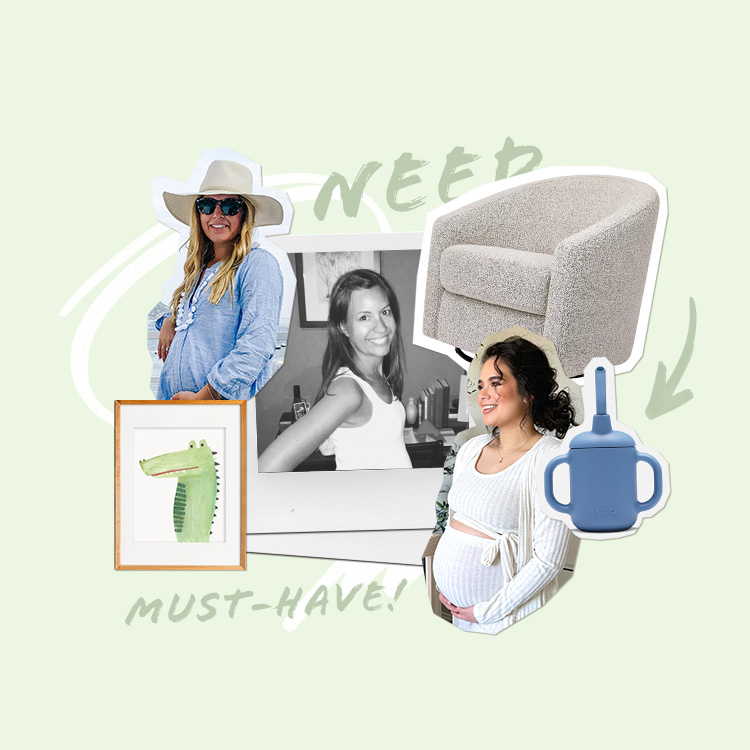 babylist has everything you need—and more! 💕
Toddler personalities, with their cheeky little smiles and sugar-sweet voices, offer endless amounts of content. And parents sharing their toddler moments on TikTok provides plenty of entertainment for moms who need a smile throughout the long days—or nights, when our little angels have finally succumbed to sleep.
If you haven't learned that TikTok is not just about teenagers doing dance moves, these videos will be a treat. I've compiled a list of 11 adorable videos starring toddlers for your enjoyment. 
1. @mamameg__ | Slides are Life!
If you've ever taken your little one to a play area with a slide, you've probably watched them face the uncertainty of going down such a scary slope. But once they're brave enough, most toddlers quickly learn to love the fall, and their giggles will make your day.
If your toddler has a favorite show, you're probably familiar with the joy that sparks on their faces when they hear the show's theme song. This baby's excitement and wiggles can't help but bring a smile to your face.
Most parents have experienced their children's abilities to rock every different style from overalls to cartoon characters. This little one is simply showing us the joys of experimenting with a different look.
Some kids are comfortable with small sides and some live for the adventure. Which one reminds you of your little one more?
This father is just another parent like us who can't resist the cuteness. But can we blame him? I know I've definitely fallen victim to my child's snuggles and kisses more than once.
6. @laurahfritz | When Cousins are Best Friends
OK, this might be one of the sweetest videos I've ever seen. The cousin love is strong between these two.
This video shows why you should never underestimate the abilities of a toddler and their determination to do it themselves.
She's not just any toddler, she's a cool toddler. Ready for a photoshoot at a moment's notice, this little girl will have you questioning your style choices.
This clip reminds me of the simple pleasures in life, and I can't wait until the next rainy day to jump in some puddles with my boys.
What is cuter than a toddler appreciating himself? I really love the emphasis on teaching children self love from a young age.
Will you be planning your kid's first rave soon? Don't forget your wristband.