I lived in Manhattan for 6 years before moving to Chicago, which meant I used to avoid Trader Joe's like the plague. In New York, the lines on a good day were an hour long, and I just hadn't gotten addicted to the Trader Joe's Kool-aid the way other people were.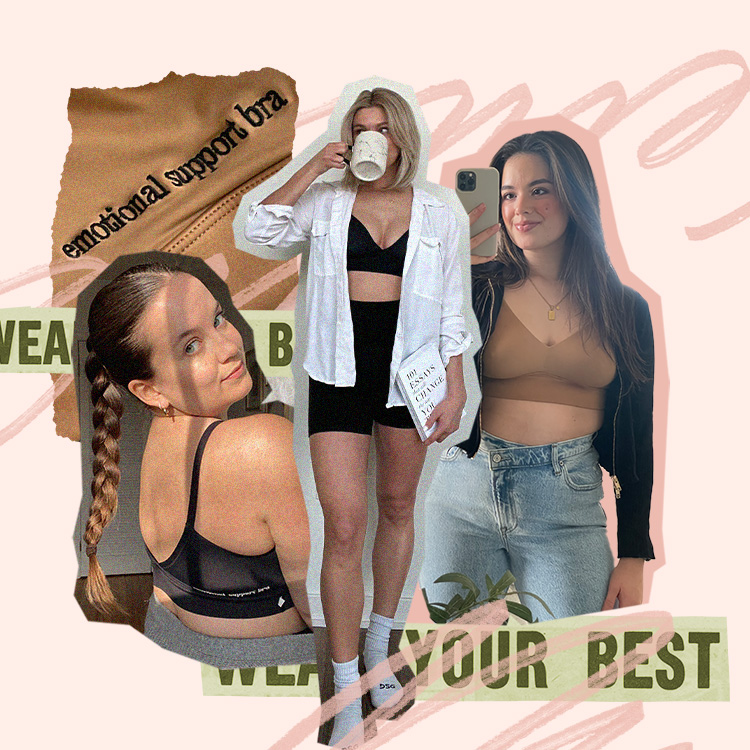 Fast forward to now, and I'm just not sure I could live without my weekly trip to TJ's. As a busy working mom of a nearly 1-year-old baby, time and budget are always top of mind for me. Everything at Trader Joe's is so reasonably priced, and I have so many products I love. I also love that the stores are generally pretty small because I still haven't gotten used to the gigantic midwest grocery chains, another product of my time in NYC. I can zip in and out of the store in less than 30 minutes, which is usually all the time I have these days.
If you are new to the TJ's bandwagon, hop on, and I'll show you some of my favorites.
1. Balsamic Glaze
Balsamic Glaze feels so fancy and quickly elevates a meal. I love caprese salads in the summer. Just slice up some mozzarella and a few tomatoes, add arugula, and drizzle a little EVOO and balsamic glaze on top.
2. 10 Minute Farro
Ancient grains are so good for you and delicious when prepared well, but they take so long to cook. I love this 10-minute option. If you don't know where to start with farro, grab some inspiration from one of these delicious recipes.
3. Trader Joe's Siracha
I'm not a huge siracha fan. I don't hate it, but I'm not part of the cult. However, the TJ's one is really delicious and adds a ton of flavor to so many different meals. I especially love it on eggs and breakfast sandwiches.
4. Sweet Chili Sauce
Sweet chili sauce turns anything into crack. The spiciness and sweetness is such a fantastic combo. I particularly love this as a shrimp or chicken marinade. Throw it in with some rice and veggies, and you have a delicious stir fry.
5. Spinach & Artichoke Dip
You guys, this dip is so delicious. I always keep it on hand for when we have unexpected guests. It also makes for a yummy "dinner" with chips and carrots, or on toasted baguette if you have one of those nights when you're not super hungry.
6. BBQ Sauce
Brown sugar barbecue sauce… need I say more? Keep this on hand for summer grilling. Perfect for a pulled chicken sandwich or on a rack of ribs. Serve it with a delicious coleslaw to brighten it up a bit.
7. Arugula & Prosciutto Flatbread
I talked about the TJ's cauliflower crust pizza in my last post, but if you're not in the mood to pretend you're a health goddess, I really love this frozen pizza as well. It also makes for an easy app if you have guests coming over. Cut it up into small squares, and serve it on a platter.
8. Shakshuka Starter
Shakshuka is all the rage but, who has the time or energy to make, much more perfect, this recipe. This is great because it's mostly done for you, and then you just have to add eggs. A perfect way to pretend you're fancy when you have friends over for brunch.
9. Sweet Potato Gnocchi
TJ's is known for their cauliflower gnocchi, which is… fine. The sweet potato gnocchi is still somewhat healthy, but keeps some of the integrity of traditional gnocchi. All you need to do with this is sauté it in some butter and sage and sprinkle it with parmesan cheese, and you have an easy comfort meal.
10. Orange Chicken
This is not at all a healthy option, but damn is it good. I justify it by convincing myself that it has to be better than the take out alternative. If nothing else, it's cheaper, so keep it in your freezer for when you're craving some Chinese take out.
11. Fried Rice
Speaking of Chinese take out, I love TJ's fried rice. Also great for when you get a craving because it's cheap and only takes 5 minutes to prepare. Eat it as a whole meal, or keep it on hand as a side dish.
12. Argentinian Shrimp
These Argentinian shrimp are so delicious. They taste a lot like lobster, but they're much less expensive. Throw them on the grill and serve them with butter like you would a lobster, or replace regular shrimp in any other dish for a sweeter flavor.
13. Lemon Bars
Lemon bars are one of my favorite desserts, but they are pretty annoying to make. These are great to keep in the freezer as a treat or bring to a party (and pretend you made them).
14. Mini Ice Cream Cones
I'm obsessed with these mini cones. They really hit the spot and satisfy any sugar craving without being too much of an indulgence. These are also perfect for kids if you're worried about them being too wired on sugar from a normal sized cone.
15. Trader Joe's Chipwich
If you don't have any self-control, think twice before buying these. I've never met anyone who doesn't love a chipwich, but it could be dangerous to have a whole box in your freezer. All that said, you should probably buy a box. You deserve it.