Maintaining your sanity as a mom is more challenging some days than others, to say the least. Some days, I impress myself with my seemingly endless reserve of
patience and grace
. Other times, I lose my cool before 8 a.m. and guilt spiral my way through the rest of the day. That's why I'm a big believer in finding joy in the little things and taking the time to treat myself to some of my favorites on a regular basis.I find that surrounding myself with simple pleasures—from the perfect scented candle to the coziest slippers—keeps me grounded and happy even amidst the tornado of
toddler toys
, tantrums, and tears that rips through our house almost daily.In partnership with one of our go-to stores for everything from
mom fashion
to kids clothes to home necessities,
Kohl's
,
we are sharing 10 of our favorite ways to treat yourself, most under $40—check out all of our picks below!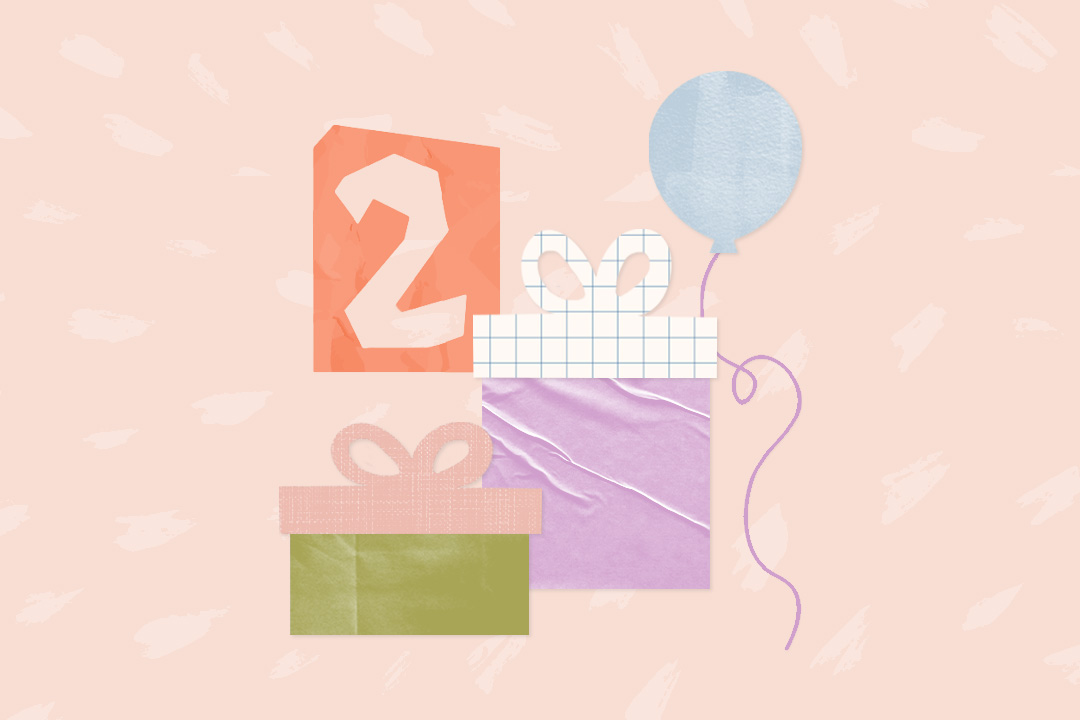 a LO in your life will love these! 🎁
Something Cozy
Every mom needs something to cozy up with after a long day of momming. Whether that's a pair of ultra soft PJs, a soft, snuggly blanket, or something else entirely, we know just where you can find exactly what you're looking for: Kohl's, our go-to for finding the best brands at the best prices. At The Everymom, we believe that style and luxury comes at all price points, and high quality items do not have to equal high cost. Lucky for us, Kohl's does, too, which is why you'll find us perusing their site or their aisles before we hit up any other big brand stores.
This PJ tank and short set from LC Lauren Conrad for Kohl's are what dreams are made of. The jersey material and striped pattern (plus three other pattern options available if stripes aren't your thing) checks both the comfort and style boxes, and the price tag rings in at about half the cost of some similar options out there. Leave it to Kohl's to deliver the style and comfort we're looking for at a price that we simply can't say no to. Pair these PJs with this super soft plush throw blanket, and it's a match made in heaven.
Something Relaxing
We don't know about you, but no matter how exhausted we are while caring for our kiddos, we just can't shut off our minds at the end of the day. And, let's be honest: sometimes we need a little mind break mid-day, too. Every mama deserves to have something on hand that helps her relax and get into her zen zone when she needs it most. For us, that means treating ourselves to the closest thing we can get to a spa day with some of our favorites linked below.
Kohl's
Aromatherapy herb blend includes lavender, chamomile, lemon grass, peppermint, flax seed, and wheat.
Something Fresh
There's just something about fresh flowers and live plants that just make our space feel that much brighter and our moods that much better. Grab yourself a bright bouquet or an adorable houseplant on your next Trader Joe's run or shop the items below—the Farmgirl Flowers bouquet is slightly over our $40 budget—delivered right to your doorstep.
Something Cute
We love mixing up our go-to mom uniform outfit staples with fun and cute accessories. There's nothing like a cute headband to take even the most basic of outfits up a notch. We owe so many thanks to our favorite versatile accessory, from hiding bad hair days to making us feel just a bit more stylish.
As moms, we also can't get enough of the personalized jewelry with a nod to our kids' names or initials. It's also one of our go-to gifts for new mamas.
Something Fun for the Home
Sprucing up our home décor is one of the many ways we treat ourselves, and Kohl's is one of our favorite places for chic finds at great prices. We love swapping out some of our home décor as the seasons change to put us in that spring/summer or fall/winter mood. Knowing we don't have to break the bank to do so is just the icing on the cake. Never underestimate the power of swapping in a new throw pillow or adding a cute seasonal pouf to brighten the look and feel of your space.
This post was in partnership with Kohl's but all of the opinions within are those of The Everymom editorial board. We only recommend products we genuinely love.