Babies, toddlers, and even big kids are messy creatures—you don't have to be a parent to know this. With their messy nature comes an endless array of products designed to make parents lives a little bit easier, which I'd venture to say most of us use on a daily basis. From disposable diapers to wet wipes to plastic diaper disposal bags, there's a product for just about any modern parenting problem.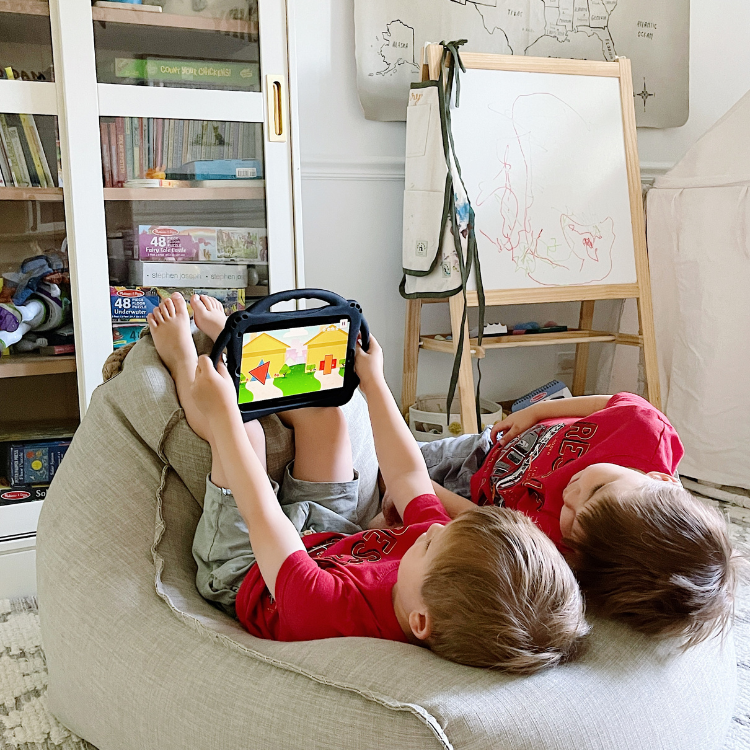 a pediatrician shares what she *really* thinks about LOs and screen time
I'm not here to say I'm not grateful for these things, but I am trying to be more aware of the impact I have on the environment through my choices. And while cloth diapering isn't a switch I'm planning to make any time soon, shifting our wet wipe usage is more achievable for our lifestyle. We go through baby wipes in our house like it's our job. Wipes have become our go-to for everything from diaper changes (obviously) to sticky hands, messy faces, snotty noses, dirty counters and so much more.
What's wrong with wipes?
The thing about wipes is that, while convenient, they're not all that environmentally-friendly. Many contain plastic to make them more durable, which means the ones that end up in landfills never quite break down completely. Wipes that contain plastic will ultimately end up as microplastics that harm marine life when they end up in water. And the ones marketed as flushable? They may not clog your toilets, but they will clog sewers, as they don't break down the same way toilet paper does.
What switch am I making?
With two kids, but only one in diapers, we use more wet wipes at our house during mealtimes than we do for diaper changes. This year, I'm making a very simple, small change to help reduce our contribution to waste: instead of wiping messy hands, faces, and counters after every meal with another wet wipe, I'm switching to Swedish dishcloths. It's not groundbreaking, and it certainly isn't the only way to be greener, but I feel good about making a simple change to reduce the waste we contribute to this world.
What are Swedish dishcloths?
If you're not familiar with Swedish dishcloths, they are sometimes called sponge cloths and are made from a combination of wood cellulose and cotton. They soften when you get them wet and dry hard. Because they're quick-drying, they support less bacterial growth than something like a sponge, and you can wash them in the washing machine or dishwasher. They're also incredibly absorbent and durable and come in so many fun colors or patterns. Most places will tell you that they last for about 9-12 months, and when you're done, they're fully compostable. Below are a few of our favorites to shop now.
Where can I get some?