Although it's very possible that you might be celebrating Valentine's Day at home this year, it's still fun to dress up in a festive outfit and do something special with your partner. I've always been a big fan of at-home date night because I think there is something so sweet and special about finding a fun activity to do together and just enjoying each other's company in a relaxed setting (my personal favorite V-Day tradition? Heart-shaped deep dish pizza 😋). And if you look forward to going out on a special date night instead, we've got you covered too.
Whether your Valentine's Day this year involves cooking a meal together, ordering takeout, watching a movie, going out on the town, playing games, or some combination of those things, why not look cute and festive while doing it? I am a big proponent of getting into the celebration and wearing red, pink, purple, and hearts—because although some people think it's cheesy, I think it's kind of precious that we have a whole day dedicated to love.
Each of these date-night outfits also includes a pair of shoes from Vionic—which we're obsessed with for a few reasons—including the wide array of on-trend styles they offer! From the comfiest slippers and awesome active shoes, to fashionable sneakers, heels, and boots, there is truly something for everyone. Quality materials, right-now colors, and chic designs make them perfect additions to any wardrobe.
Another great thing about Vionic is its unique, podiatrist-developed footbed technology that's built into every pair they make, delivering Three-Zone Comfort stability, cushioning, and "the ultimate" in arch support. (We've tried it and agree!) It will definitely get you through the busiest of mom days—as well as those times you're stepping out as yourself.
In fact, it's the perfect time to check Vionic out as they have something we can all use right now—a slipper flash sale! Enjoy 50% off their comfy, cool, and supportive Josephine, Erma, and Faith slippers January 13-16. It's a great way to experience the Vionic difference: style you want, comfort you crave.
Here are six mom-friendly date night outfits to wear this Valentine's Day:
1. For movie night at home
2. For cooking a meal together
3. For grabbing your favorite takeout
4. For going to see a movie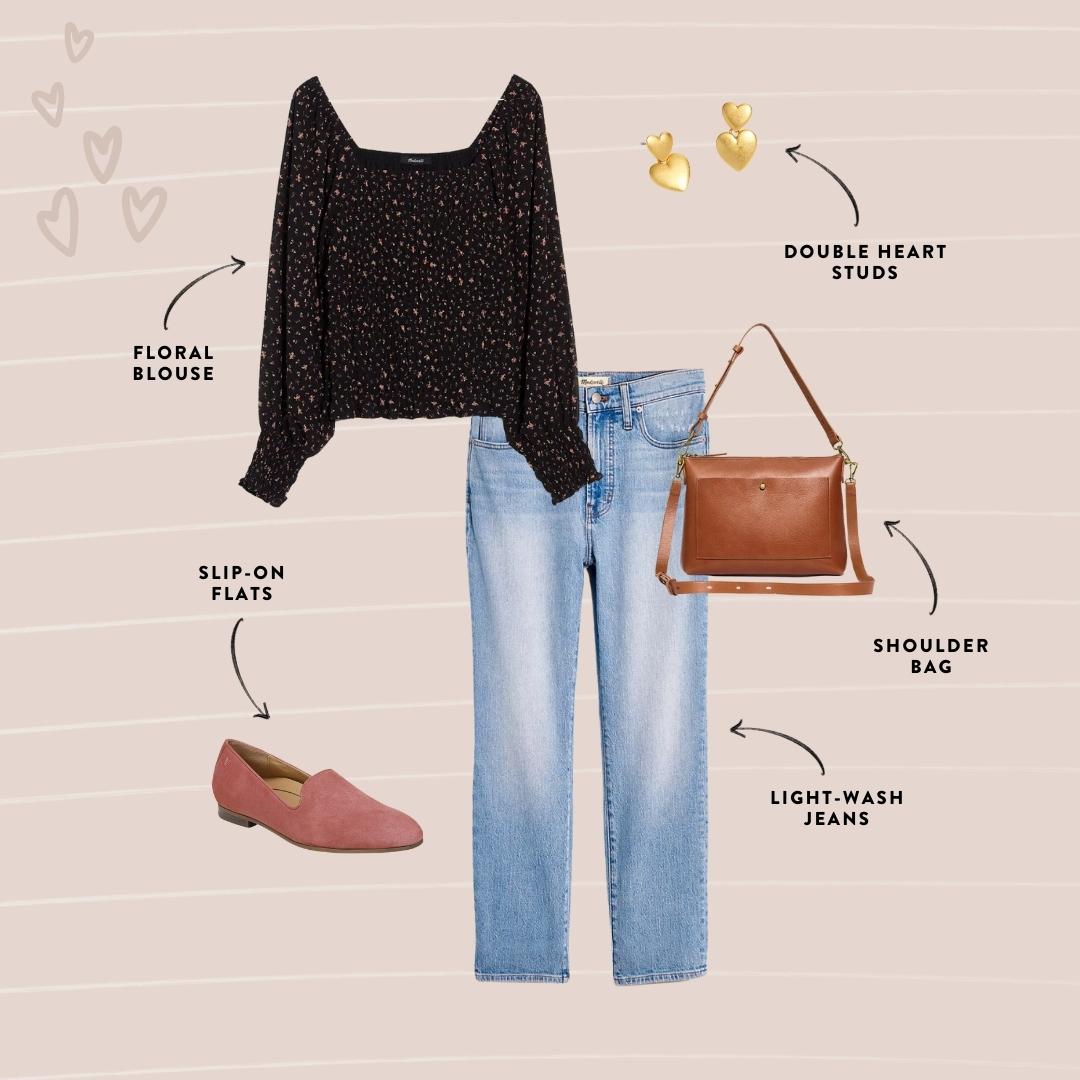 5. For dining out at your favorite restaurant
6. For an extra special dinner date

This post was in partnership with Vionic Shoes but all of the opinions within are those of The Everymom editorial board. We only recommend products we genuinely love.