If there's one thing we could all use a little more of, it's time in our days. Daily tasks, work, school pickups, errands, and busy schedules can make it feel like our days are flying by. And as much as we want to have gourmet level meals on the table each night, who has the time to make that happen? The good news is, when life gets busy, we don't have to compromise on good food.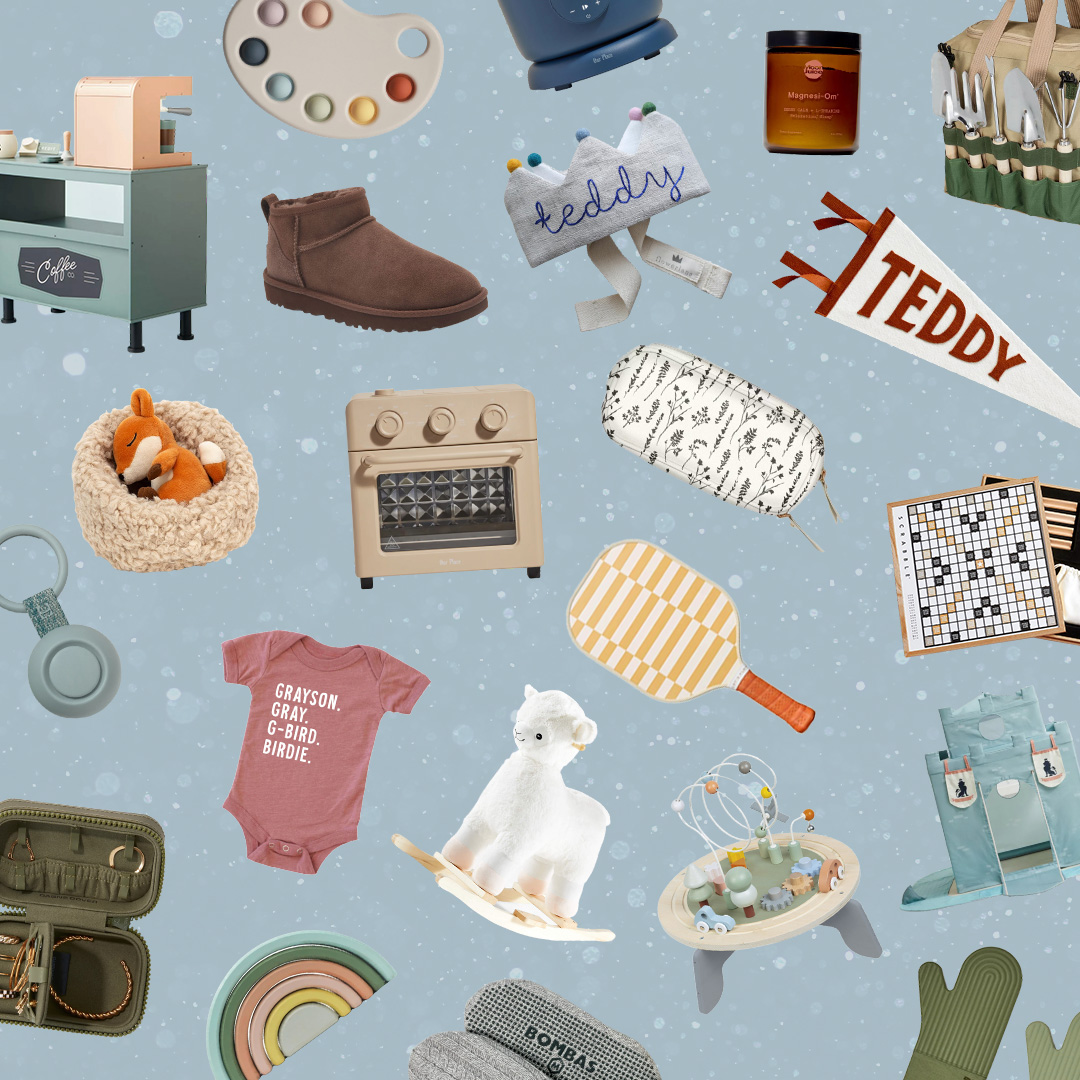 everything you need to ace holiday gifting this year 🎁
I don't know about you, but I'd rather spend my evenings sharing quality time with my family, focusing on my hobbies, or catching up on the things I need to do. Spending hours in the kitchen does not make that list. That's why we wanted to compile a list of easy, delicious weeknight meal ideas that you can make in 30 minutes or less.
Keep this recipe in your back pocket for the next time you have no idea what to make for dinner. Quesadillas are one of the quickest dishes to make on a busy night, and are customizable so everyone can have dinner their way.
What better way to make everyone happy than to combine two of the most popular dinner recipes into one delicious dish? We're sure these pepperoni pizza sloppy Joes will become a new family favorite.
The air fryer strikes again with this healthier version of crispy, flaky fried fish. This is the perfect 20 minute dinner for a busy weeknight.
There's not a cooking tool I appreciate more than my air fryer, as it makes everything simple and quick. These air fryer chicken drumsticks will leave the whole family satisfied, and they take only 25 minutes to make!
When the family is craving Chinese food but you don't want to spend $60+ for takeout, try this super simple General Tso's chicken recipe.
If your kiddo is at the phase where they won't eat anything besides Kraft Mac and Cheese and hot dogs, why not make an event out of it? Try heating the hot dogs and toasting the buns in the air fryer for a fun twist on a simple meal.
Bring the flavor of the deli into your kitchen with this super quick and easy Reuben recipe that will have everyone's mouth watering.
Egg roll in a bowl is a personal favorite recipe of mine because it's so quick, easy, and incredibly tasty. As an added bonus, it's on the healthier side without compromising on flavor.
Stir fry is always a great option for a weeknight meal because it's quick and usually a family favorite. Try this easy chicken and vegetable stir fry recipe that's healthy and only takes 30 minutes to make.
Every now and then we need to mix things up during our weekly routine. A great way to do that? Breakfast for dinner. You won't regret trying this "Best Ever" steak and egg recipe.
The flavors of Italy don't have to come from a fancy restaurant or a flight across the world. This creamy garlic parmesan gnocchi recipe can be made at home in under 20 minutes.
Stuffed peppers are a great recipe to keep on hand because they're full of flavor and incredibly simple. This recipe only takes five ingredients and will be ready to eat in just 30 minutes.
When you're feeling tired of the same old, same old, try this unique twist on brat night. These Italian grilled sausage wraps are full of all the flavor you could hope for.
If Taco Tuesday is a staple in your household, you're not going to want to skip this shrimp taco recipe that takes less than 25 minutes to make.
Family pizza night just got a whole lot more exciting! This childhood favorite will taste even better than you remember when you make it at home with fresh pizza toppings.
Make burger night a bit healthier with these tasty black bean burgers. Bonus? They only take about 25 minutes to make.
Your little ones will love enjoying their favorite carnival treat right at home. These homemade corn dogs are just what we need to make it through a hectic week.
Our favorite nostalgic meal no longer has to come from a box. Create your very own homemade hamburger helper in less than 30 minutes with this recipe.
One too many Taco Bell runs lately? Bring the best of the Bell home with this quick chicken taquitos recipe. We know the whole family will love it even more than the one that comes in a paper bag.
Sheet pan recipes are a favorite of mine because of how easy they are to make, and the fact that they're so customizable. This sheet pan chicken thighs recipe is the perfect healthy midweek meal option.
Some of the best flavors mix in perfect harmony in this flatbread recipe, which will make dinner feel super classy on a weeknight.
A family dinner night crowd-pleaser, these enchiladas are filled with cheese and chicken and can be served with your favorite toppings. They're also a perfect recipe for a store-bought rotisserie chicken.
For a healthy meal that you haven't had a million times before, try this unique salmon and rice recipe.
A vegetable-forward take on Indian Butter Chicken, this delicious dinner adds nutrient rich veggies without sacrificing flavor. Plus, it only takes 20 minutes to prepare!
When Mexican dishes meat barbecue flavors, beautiful things can happen. These sloppy Joe quesadillas are a fun way to mix up two common weeknight favorites.