Am I a stepmom? It's a question I've long asked myself since my husband and I first got married over five years ago and my husband's son became a part of our new family.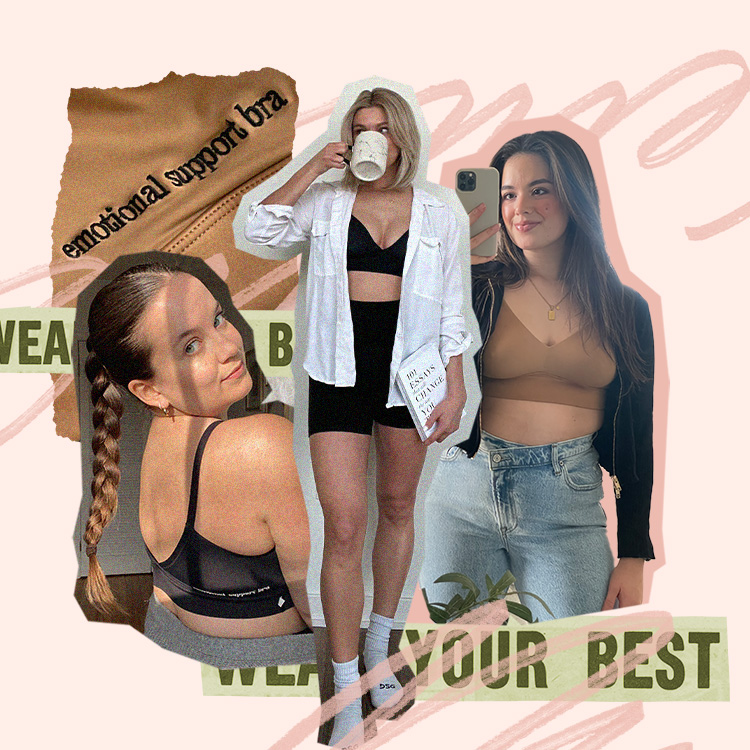 The confusing thing is, I don't know. I mean, technically I guess I'm his stepmom just based on the fact that his father and I are married. But sometimes, I'm not so sure.
Let me explain.
When I met my now-husband seven years ago, after a few dates, he mentioned he had a son. At first, I was kind of surprised. To be quite honest, I never imagined being with someone who had their own child and couldn't see it being a good fit for me. All I ever wanted in life was to become a mother to my own child, so I had trouble picturing myself as a stepmom to a young child. However, when my husband mentioned his son's age, I knew it wouldn't be a problem—his son was a year younger than me.
He was a grown man, college graduated, out in the world and all. I wouldn't have to be involved in his life the way a traditional stepmom would be. I would have no influence at all on his upbringing. I wouldn't have to worry about finding a balance between being a mom to a future biological child and a young stepchild.
I am very grateful to have a good relationship with my stepson. While we're lucky to have the relationship we do, to be honest, I can understand why these circumstances might bring about some "uncomfortable" moments. As it turns out, my situation is not all that uncommon. Here are what other women have learned from being a stepmom to someone close to their own age. 
Respect for One Another
We've all heard the stereotype of the "evil" stepmom, and many times, that is because a stepmom can overstep their position. With relationships with a stepchild who is so close to your own age, it's easy not to find yourself dealing with this difficulty, since you're not looking to act like a mom, exactly.
Stella Cooper, a CEO, has a stepchild only 11 years younger than she is.
"It might be pretty strange, and it would cause me to be less respected as a parental figure. Regarding my relationship with my stepchild, she respects me, and I respect her thoughts too, and I never try to stop her because I know I am not her birth mom. I have known her since she was 9, so I am a relatively new person in her life. I love her as my daughter."
Rough Starts Can Turn into Friendship
When parents remarry, the adjustment period can be trying for all parties involved, but especially when children are involved. And when they're close to your age—it can make things awkward initially.
"When we first got married, my stepchild was not happy with it because of our age gap," says Theola Tinny, cofounder of a start-up. "We did not have a good relationship for the first three months. But since our age gap is not that big, we actually had the same interests. Once I got to know her better—although it was not easy—and got to share our interests, we clicked instantly. Now, we are like best friends, and nobody can guess that I am her stepmother whenever we are out."
Ashley Amor, a marketing head, found herself in a similar situation. "I can relate to this situation completely as I am a stepmother [to someone] 10 years younger than me. I will be honest [my stepdaughter and I] both had a tough time adjusting to the situation as we were not able to strike a chord. But we decided to make things work as we both had to live under one roof. Slowly, we started going on dinner dates, watched movies, and shopped together. Only the two of us. I told my husband not to act like a mediator between us. Now, we are best buddies and anchors for each other."
A Friend in Tough Times
Emma Gordon said that having a stepchild reduced pressure from her husband, especially when they were trying for a child of their own. "I'm just five years older than her. We shared a good relationship owing to the fact that my husband got her permission before I got married to him. She was a support system to encourage my grieving while I was looking for a child. We also share ideas together, work on projects together, and are always ready to aid each other's progress. I miss her now that she has left home."
A Friend Always
Christina, an HR & Content Director, said that her stepdaughter is the best thing about her marriage. "My stepdaughter Lizzie is four years younger than I. She's 33 and I'm 37. She's my best friend, and even though her father and I are now divorced, we still hang out as much as we can and go for lunch or dinner together at least once a week. Lizzie was and is the best thing about my marriage, and I'll forever be grateful that I met her, and if I'm absolutely honest, her father too."
My Relationship With My Stepson
My stepson and I have a good relationship. We got along immediately. We live far away from each other and only see each other a few times a year, but when we are together, I can really get a feeling of what a wonderful man he is—especially when he plays with his half-sister—my 3-year-old daughter.
I feel no pressure to act as a stepmom to my stepson, of course. He has his own life, and while we're obviously connected, I never want to feel as though I am over-stepping in any way. When we're all together, I talk and listen and may offer advice, but I do so more from the point of view of a friend. We respect each other and have a lot in common between our love of art, reading, music, and history.
Even though right now he and his half-sister don't have much of a relationship just based on distance, he is a wonderful influence on her. He always showers her with gifts whenever he comes to visit and does not seem at all phased by their large age gap. We try to speak a couple of times a month, especially over video chat so his sister can see him. I can only hope that as my daughter grows, their relationship will too.
No More Stepmom Stereotypes
It's very easy to assume that a mom with a stepchild close to her own age would not have the best relationship with their stepchild. But in general, the stereotype of a being a stepmom is an old and outdated one—in any circumstance.
It is possible women may find themselves with their new best friends, since being close in age can be a good thing. You don't feel the pressure of needing to take on a traditional "mom" role but can become more of a friend to your stepchild.
At first, though the idea of having a stepchild my age did seem a bit unusual, I've come to realize that it doesn't need to be. My husband's son is wonderful, smart, and an absolute gentleman. And the truth is, when I see him with my daughter, my heart just melts. We respect each other and have each other's best interests at heart. To me, that's all that matters.
So yes, call me a stepmom.