Riding a bike without training wheels is a quintessential kid milestone – and it was at the top of my daughter's summer bucket list this year.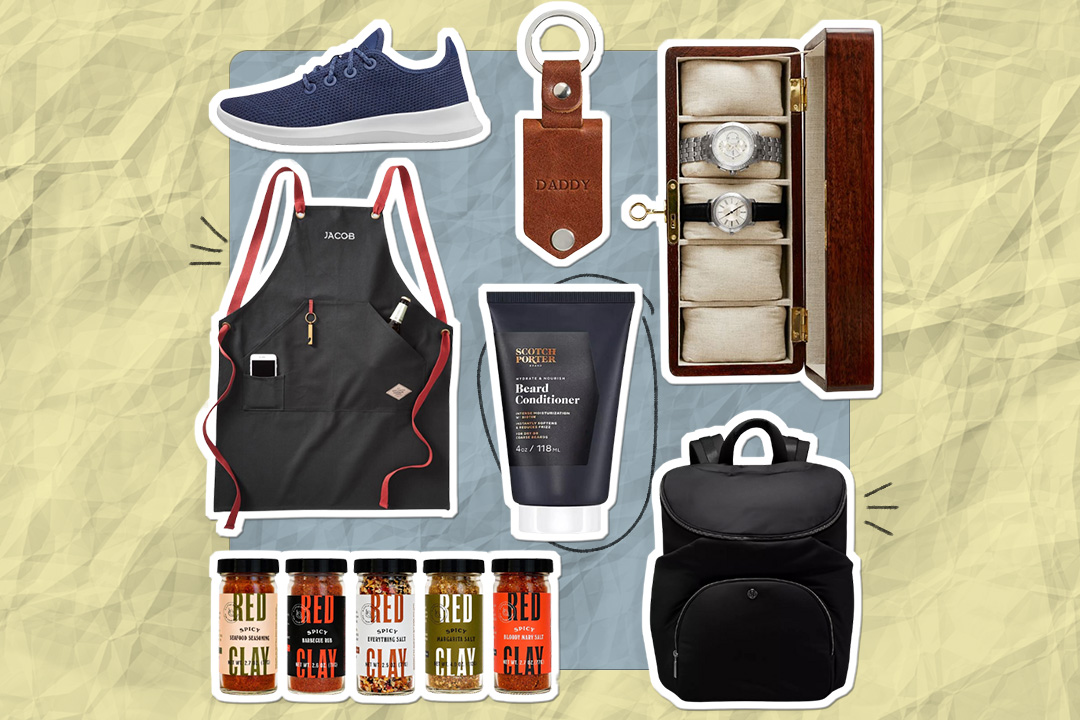 june 18 is coming up fast — have you started shopping yet? 😎
It took some time, but one Sunday in early August, she asked her dad to take off her training wheels. She was off after just two wobbling tries. She has tasted a new kind of freedom, and I love watching her glow with pride over her accomplishment. I'll admit I did some glowing too.
This milestone is made so much sweeter because it means we now can experience something new together as a family – bike rides – which means I need some new wheels myself. Electra Bikes have so many adorable options for kiddos – from training wheels to 20" options – as well as a slew of options for adults! And they're all really cute. 
When you are ready to get bikes for your family, learn from my mistake.
My husband and I totally fumbled the entire bike buying process for our oldest, first ending up with a bike too big for our daughter and one with gears, which meant we couldn't attach training wheels – #parentfail.
So, we asked Electra to share some helpful guidance on how to choose the right bike for your family.
Choosing the Right Bike for Your Child
Kids' bikes are available in different tire sizes – you will typically see 12", 14", 16", 18", and 20" tires. This measurement refers to the diameter of the tire, and it's the best way to judge which bike is right for your kid. Manufacturers usually provide age ranges, as well as height or inseam measurements, for kids bikes.
Electra offers kids' bikes in both the 16" and 20" tires. Electra's 16" Sprocket is perfect for kids ages 3-5, between the heights of 3' – 3' 10". Electra's 20" Sprocket is perfect for kids ages 5-8, between the heights of 3' 8" – 4' 5".
The training wheels on Electra's 16" bikes can be easily removed without tools (which I appreciate as someone who once had to YouTube a tutorial on how to use a socket wrench). And their design ensures proper leg extension for kids, again, something I had no idea how to measure.
All Electra Bikes offers patented Flat Foot Technology® that allows you to plant your feet flat on the ground whenever you want. It helps avoid the tippy-toe stops for kids as they get comfortable riding without training wheels.
The design and colors of their Sprockets collection are modern and playful. Plus, the accessories to personalize for your kids are also super cute. (I love the donut bike bell!)
Choosing the Right Bike for You
Electra offers a ton of options for adult bikes too. Electra's Townie® bike is made for a comfortable ride – think cushioned seat for your tush and being able to ride upright without leaning over the handlebars.
If you're planning to use your bike for commuting or live in a particularly hilly town, their new Townie Go! 7D is an electric-assist bike to help climb those hills or cruise more quickly to work. Bonus if you're commuting: the e-bike technology means won't be a sweaty mess when you get there!
Again, I love the accessories for adult bikes from classic wicker bike baskets to drink holders with coozies.
For babies who would like to be a part of the family bike ride but can't yet ride on their own, Electra recommends Burley bike trailers.
So, once everybody has their bikes, let's talk about why family bike rides can be so great.
1. Going around the block doesn't take 100 years
I remember when my daughter was a toddler, she'd happily ride in her stroller for a bit, then want to get out and walk… very, VERY slowly. I could pretty much count on a walk around the block lasting anywhere from 20 minutes to what felt like 100 years.
Now, new neighborhoods, parks, and playgrounds are mere minutes away. Plus, we can bike to school this year, which means maybe I won't be last in the drop off line (maybe).
2. Sweet, sweet freedom!
And I mean freedom for all of us. For me, instead of chasing after a scooter then lugging said scooter home after a kid decided her "legs were too tired," we can ride off exploring together. Plus, it allows for some additional independence (with boundaries), like biking to neighbor's house for a playdate.
I still struggle with exactly how much freedom I'm ready to allow. For now, as long as the neighbor's parent can text me when she gets there, I'm OK with short rides to visit her friends.
3. Teaches more than "look both ways"
Biking is a great introduction to road safety. Not only do kids think sporting a new bike helmet is cool, but biking together will help you reinforce the rules of the road and be a litmus test to see if your kids are ready for that sweet freedom mentioned above.
4. Adventure IRL
My newly bike-riding daughter is also a homebody-at-heart who would probably read, play pretend, and watch TV inside all day if we let her. But now the open road calls to her like the sea in Moana, and it's a surefire alternative activity to screen time.
5. Good old-fashioned family fun
I have so many childhood memories of bike rides around our neighborhood, and I want my kids to have the same. Plus, during the more hectic workweek, an after-dinner cruise can be the perfect way to unwind before the rush of the bath and bedtime routine begins.
This post was in partnership with Electra, but all of the opinions within are those of The Everymom editorial board.