Hot chocolate, cozy cardigans, and the cooler weather are all things we love during the winter season. One thing we don't love about winter? What it does to our skin. Some of the most common winter skincare issues are dry and itchy skin, dry hair, and dry hands—especially from hand sanitizer gel and over-washing, said Dr. Brooke A. Jackson, MD, FAAD, board-certified dermatologist and dermatologic surgeon of Skin Wellness Dermatology.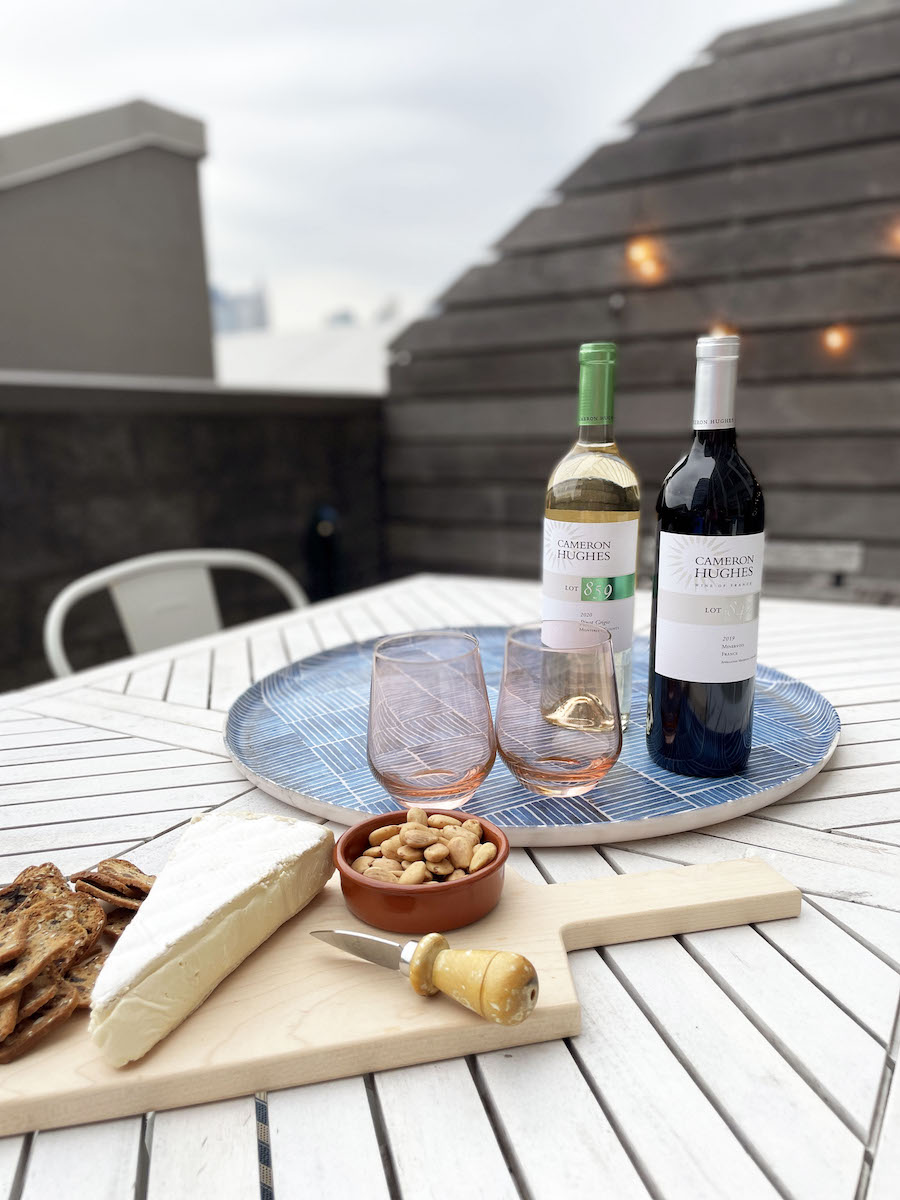 plus, the wines to go with them! 🍷
It's no secret that the winter weather can be harsh and contribute to drier skin. Once your skin begins to lose its moisture, it can become dry and itchy. The right combination of skincare products and a consistent skincare routine can help you have healthy, radiant skin in the winter (and all year long). Here are five things you can do to take care of your skin this winter, according to an expert.
Meet the expert
Brooke A. Jackson, MD, FAAD
Board-Certified Dermatologist and Dermatologic Surgeon
Avoid taking long, hot showers
There's nothing better than a long, hot shower in the cold months of winter. However, the longer your shower, the more dried out your skin will get. Limiting your showers to about 10 minutes in the winter months is the best way to prevent dry, itchy winter skin.
Have you ever wondered why winter is so harsh on our skin? It's simple. Dr. Jackson said it's because of the "lack of humidity and moisture" in the air. "When the heat goes on in the house, it dries the environment out. We are cold and want to warm up in a long, hot shower. Our thirst drive is decreased, causing a chronic level of dehydration. Shorter showers, no more than 10 minutes (avoid seeing steam on the mirror), maintain the skin barrier."
Exfoliate only once a week
Exfoliating with a scrub can help get rid of any dry, dead skin cells and aid in skin regeneration and product absorption. During the winter months, you should avoid any excessive exfoliation because it can damage your skin barrier and cause you to have drier skin. A good rule of thumb to follow is exfoliating once a week.
Moisturize while your skin is still wet
You always want to moisturize your skin while it's still damp. This allows additional moisture from your shower to be locked in. The best time to apply your moisturizer is on damp skin after your warm shower. Moisturizers with ceramides are perfect for the winter months. CeraVe is a personal favorite and keeps my skin moisturized. Dr. Jackson recommended that you start your moisturizing routine in the shower, like with the new Dove Body Love Moisture Boost Collection that hydrates and restores moisture for 24 hours.
Incorporate the right products and ingredients into your skincare routine
Using the right products during the winter is essential for radiant skin: moisturizer, serum, and sunscreen. Layering your products helps protect your skin barrier. Some of the ingredients you should look for when finding products to incorporate into your skincare routine are hyaluronic acid, ceramides, and peptides. Hyaluronic acid is great for hydration and can hold up 1,000x in the water. Ceramides and peptides help retain your skin's moisture.
Don't skimp on the sunscreen
Sunscreen is the absolute most important product you can use on your skin any time of the year. "Sun reflects off of snow, sand, concrete, and water. UV rays penetrate clouds, so sunscreen should be applied every day. No exceptions," Dr. Jackson said.
If you'll be spending time outdoors, be sure to reapply your sunscreen according to the directions. A sunscreen I absolutely love and recommend year round is the Olay Regenerist Whip with SPF 25. It's a lightweight moisturizer with sunscreen and the perfect addition to any skincare regimen.
In addition to these tips from Dr. Jackson, you'll want to make sure that you're drinking enough water. Having radiant skin starts on the inside.