If you love international food but your kiddos are the pickiest, it can lead to a lot of frustrated mealtime moments. But, kids' palates (like adults) are forever changing so it's not too late to introduce your little ones to foods from different countries. Not only will this help to adjust their taste buds to different spices and flavors, but food is also a great and accessible way to expose your children to other cultures and worldviews.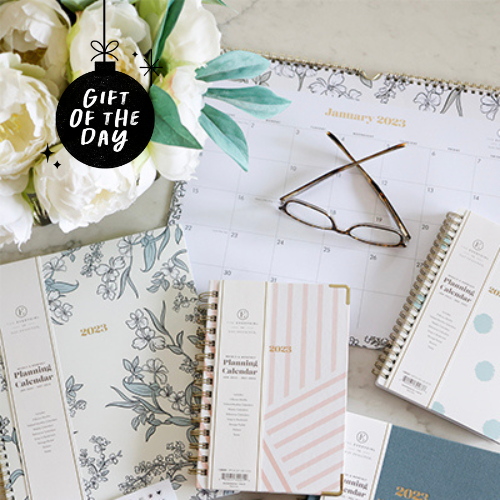 Help a mom stay organized and keep track of important doctor's appointments, playdates, and (hopefully) some scheduled 'me' time with this pretty wall calendar.
To get you started, here are 15 easy international recipes to try. Remember, recipes are just a suggestion — any of the ingredients or spice amounts can be adjusted to your family's preferences. The more important thing is to offer a variety of foods in an exciting and approachable way and encouraging, not forcing, them. Give it a shot, your kids might surprise you!
Mexican food is a really kid-friendly way to get started in international foods. Sure, these breakfast pizzas may not be totally authentic, but the kid-approved approach will get your little one into Mexican flavors and ingredients.
Tacos are a staple at our house and can be a great way to get your kids to eat a variety of food they may typically refuse. Let's face it, almost anything is tasty when topped with avocado and sour cream. If your kids are too young to hold tacos, try them deconstructed — equally as delicious, but much easier for kids to eat.
Lettuce wraps are an easy weeknight meal (most can be made in a slow cooker), and your kids will love scooping and rolling their own wraps. The simple, sweet Asian flavors in this meal will give your children an idea of beloved Eastern food.
Speaking of those sweet Asian flavors, this delicious chicken is sure to become a family favorite.
Indian food is chock-full of a variety of spices and flavors, and this recipe also packs a nutritious punch. With lentils as the main ingredient, this dal is high in protein, fiber, folate, and iron. Plus it's made in an Instant Pot, meaning you'll get the slow simmered taste without all the work.
Falafel offers new flavors in a way that's not overwhelming. Try these in a butter lettuce or pita with cucumbers, tomatoes, and a bit of hummus. And, if you're like me and don't particularly want to make falafel at home, check out Trader Joe's new Falafel Mix — it's super tasty and the falafel can be baked or fried depending on your family's preference.
Grilled kabobs are the perfect international food for summer. These can be served in a pita, over rice, or offered as nuggets with a tahini, hummus, or cucumber yogurt dip.
Making empanadas are a fun way to get kids to help in the kitchen. They'll love making their own, and though they might look a little misshapen, they will definitely not be short on flavor.
Kids seem to love potatoes, and pierogi are a great way to change up your potato offerings. Many stores carry a variety of frozen pierogi or you can be adventurous and make your own. Try them topped with melted butter or dipped in sour cream.
Dumplings are a favorite in our house, as nothing is more attractive to my kids than dipping bite-sized food in a delicious sauce. Chopsticks are a fun added challenge. These mild Thai flavors are approachable for kids and adults, alike. And, if you've got a nut-allergy in the family, you can substitute the peanut sauce for one made with sunflower butter (or switch it up with a sweet and sour sauce).
Kimchi is definitely an acquired taste for most, but starting off with it in this fried rice makes it much more approachable. The fried egg adds a boost of protein for a filling dinner.
Italian food is typically a kid favorite. Expand the flavor profile of basic pasta with this healthy lasagna dish. Serve with a side of garlic breadsticks for dipping in the delicious, savory sauce.
Swedish meatballs seem to just be delicious meatballs in a brown gravy sauce, which seems pretty kid-friendly, right? These have a vegetarian twist, as the meatballs are made from rice and mushrooms, but can easily be swapped out for a meat version, too.
Sushi is definitely not a first-cultural food, but a vegan rice bowl with a sushi flavor profile is just the thing to get your kids used to the concept of sushi. Fill it with your kid's faves for now, and as they become more adventurous eaters, you can add seaweed and fish back in.
We'd be remiss to not include a sweet treat on this list, and what can be easier or more delicious than Nutella crepes. They're perfect for breakfast or dessert and can be made in a myriad of ways — plus, they're French!
What international recipes do your kids love? Share in the comments!