The best things in life always take time—unless you're cooking in an Instant Pot. The appliance does the job of seven; it works as a slow cooker, rice cooker, pressure cooker, yogurt maker, steamer, sauté pan, and warming pan. Simple and convenient, the Instant Pot is the perfect solution for any mom who is trying to find time to make a home-cooked meal for her family, but also needs to do 100 other things like clean, run errands, and, oh that little thing, parent her kids.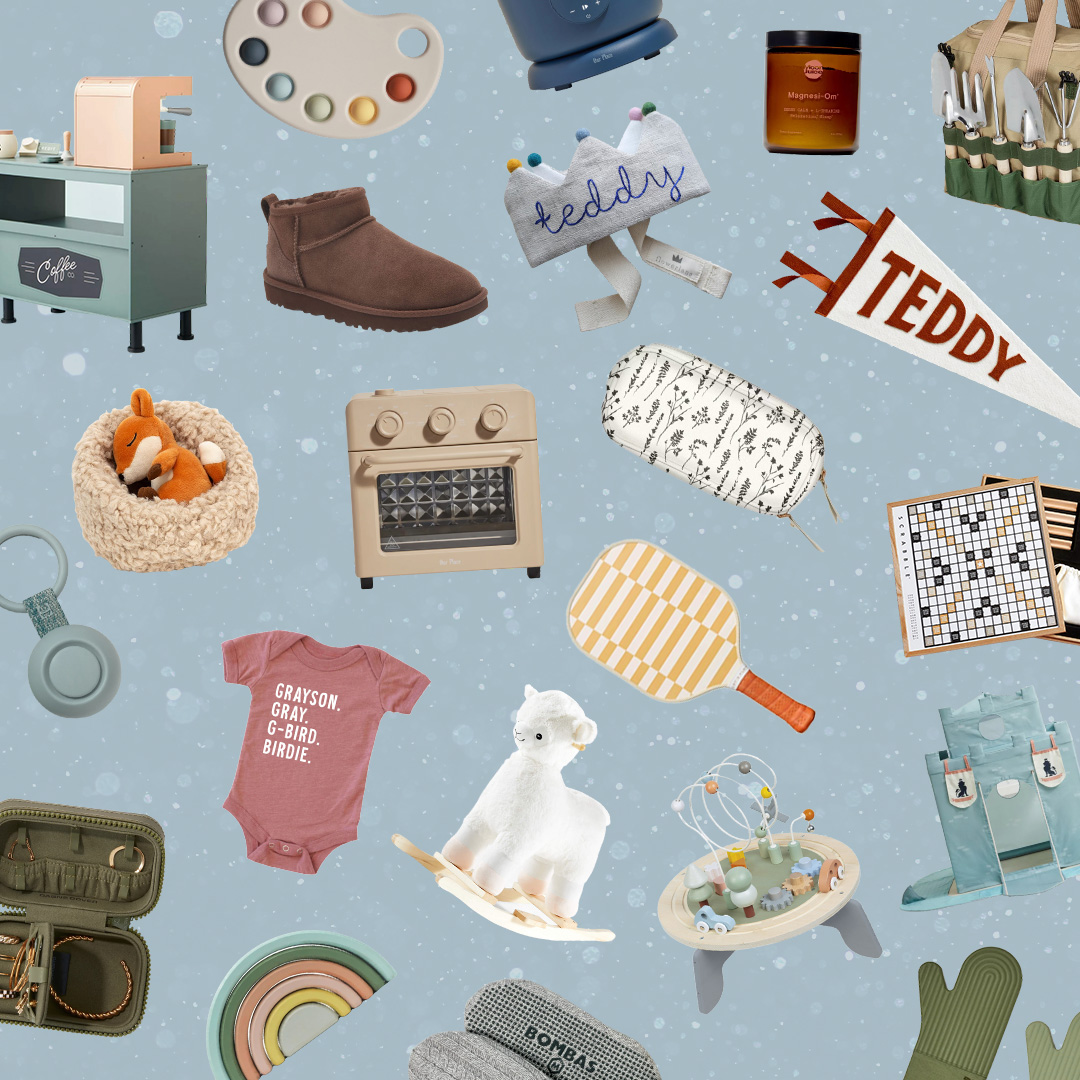 everything you need to ace holiday gifting this year 🎁
What we love most about the Instant Pot is that the cooking possibilities are truly endless. Hearty breakfast options like oatmeal, flavorful meals that can compete with your favorite restaurants, and desserts that the family will be begging you to make again are all available at the touch of a button. It's finally time to pull out that Instant Pot that's been sitting in the box since Christmas and get adventurous!
Anything that can make your life easier is a win in our book, so read on for 20+ of our favorite Instant Pot recipes that you and your family will love.
Amazon
don't have an Instant Pot yet? click to order this must-have kitchen appliance for easy meals!
Instant Pot Breakfast Recipes
French toast is always a crowd favorite—except making it can sometimes be a lot of work for the chef. This recipe makes your French toast game bigger, better, and easier than ever.
You may have heard the benefits of eating a hard boiled egg in the morning, but committing to making one every day can be a pain. With this recipe, you can make multiple at a time so the whole family can grab one throughout the week.
Oats are a hearty breakfast choice that will leave everyone full until lunch. This recipe takes out the gritty work of making overnight oats and will make enough to feed the family.
Breakfast should be nutritious and full of all the good stuff. Help everyone begin their day with a protein-packed meal with these delicious egg bites.
With an Instant Pot, your possibilities are endless. Make this oatmeal cereal for your family and have everyone asking for it again and again.
Instant Pot Lunch & Dinner Recipes
If you're looking for a healthy meal that will leave everyone satisfied, try this salmon recipe this week. We love that salmon contains omega-3 fatty acids that are heart healthy.
As delicious as pulled pork sandwiches are, they can take way too long to make traditionally. Make the tasty meal in a fraction of the time with this Instant Pot recipe.
Whether you're needing a recipe to celebrate St. Paddy's Day that isn't corned beef and cabbage, or it's just a typical Tuesday, mac and cheese is always a good idea.
We've got good news! You don't need to go out to eat to get delectable carnitas. You can make them at home in your Instant Pot—but don't be surprised if you like them even better that way.
Speaking of restaurants, keep those paper menus in the junk drawn and pull out your Instant Pot instead. This recipe is a healthier option for your favorite takeout dish.
Whether you're deep in the heart of soup season or are simply craving a hearty bowl, keep this recipe on hand. Filled with tons of veggies, this recipe will leave you feeling fully satisfied.
I can appreciate a Manwich night as much as anyone, but nothing truly compares to homemade sloppy joes. This recipe makes cooking the tasty meal as easy as pie.
You can never go wrong with lasagna—it's the perfect go-to when no one can decide what they want. The best part is that this recipe cooks in a jiffy in the Instant Pot and is vegetarian.
This recipe screams 'the holidays' but it is delicious any time of year. Plus, making it in the Instant Pot means it's extra easy.
I know I can't be the only one who always opts for a French dip each time I see it on a menu at a restaurant. If you or your kiddos can relate, try making them at home with this recipe.
If you want my opinion, grilled cheese night would be incomplete without tomato soup. This is a great recipe to keep on hand the next time your little ones are begging for this meal.
Instant Pot Dessert & Snack Recipes
This is sure to be a favorite for everyone in the house—even baby! Instead of buying store-bought applesauce and wondering what the mile long list of ingredients mean, make it at home and know exactly what's going into it.
It's true what they say—you can make just about anything in your Instant Pot, even cake! Refer back to this recipe for your next celebration.
Sometimes you just need some cheesecake! This Instant Pot cherry cheesecake recipe turns out perfectly every time.
Your little monkeys won't be able to get enough of this pull-apart bread. It's sure to be a fan-favorite dessert from the first bite.
There's no better way to end the night than cozied up on the couch as a family. Make movie night even better with homemade hot chocolate.