It's never a bad thing to upgrade your favorite recipes, especially when it comes to pizza. In honor of National Pizza Day (yes, it's a thing), we wanted to provide you with the best homemade pizza recipes to celebrate. Leave behind your typical pepperoni, sausage, and red sauce and let your tastebuds step into the unknown, or find some new ways to prepare favorites—pizza dip anyone?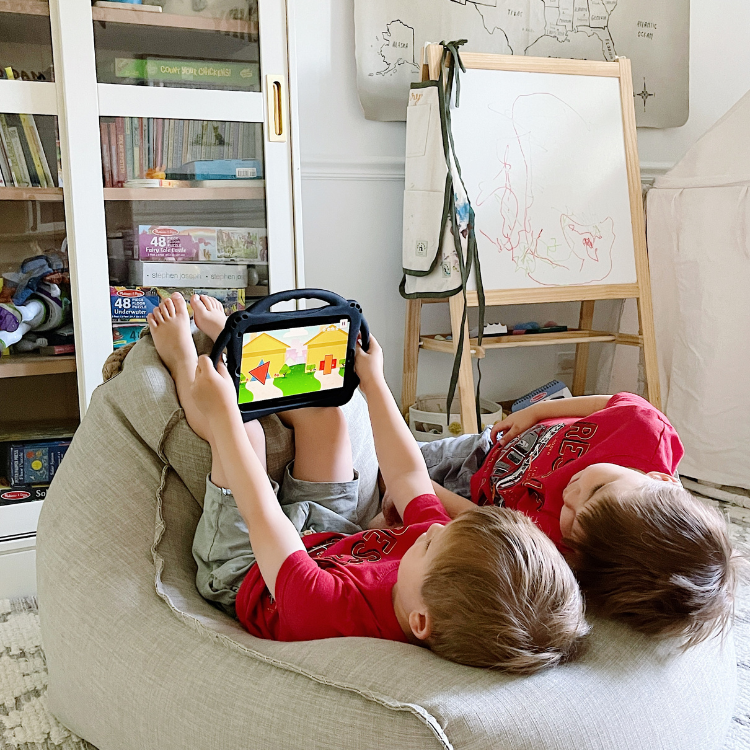 a pediatrician shares what she *really* thinks about LOs and screen time
We all know pizza is good year round, even if you're not celebrating National Pizza Day. So we sourced plenty of options, whether you're looking for delicious appetizers on Super Bowl Sunday or heart-shaped pizzas perfect for Valentine's Day. Plus, we included some gluten-free, vegetable forward, and kid-approved pizza recipe options. We invite you to check out the 15 recipes below that are sure to upgrade your at-home pizza nights.
Pizzas for Adults (or Adventurous Kids)
Kid-Friendly Pizzas