It's never a bad thing to upgrade your favorite recipes, especially when it comes to pizza. In honor of National Pizza Day (yes, it's a thing), we wanted to provide you with the best homemade pizza recipes to celebrate. Leave behind your typical pepperoni, sausage, and red sauce and let your tastebuds step into the unknown, or find some new ways to prepare favorites—pizza dip anyone?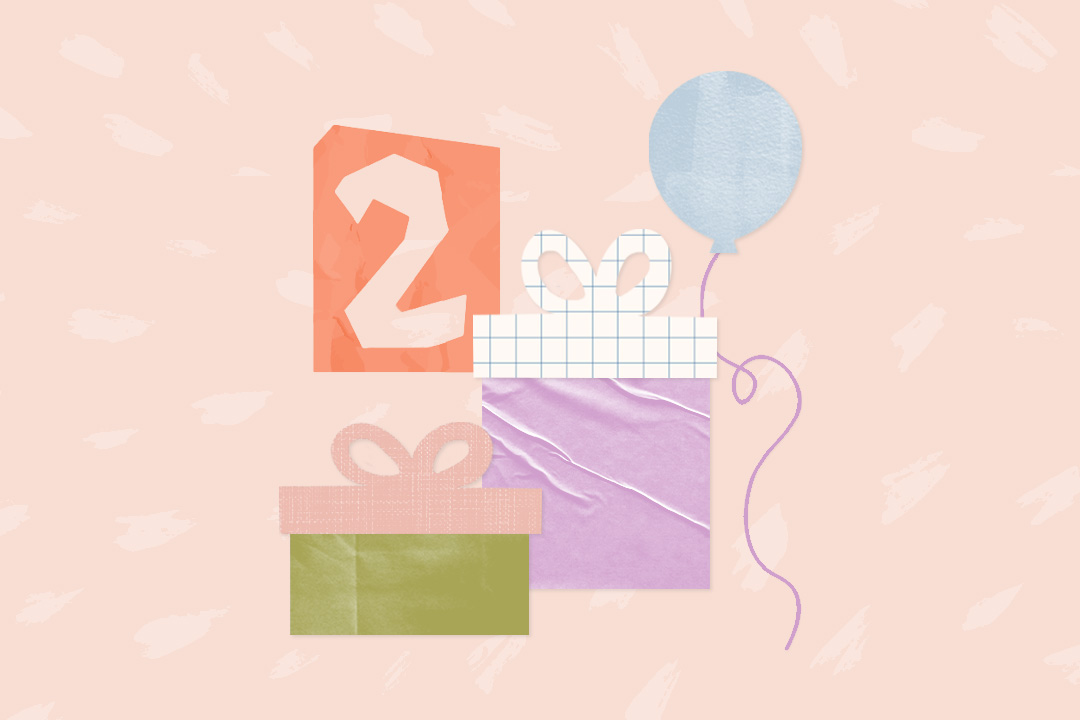 a LO in your life will love these! 🎁
We all know pizza is good year round, even if you're not celebrating National Pizza Day. So we sourced plenty of options, whether you're looking for delicious appetizers on Super Bowl Sunday or heart-shaped pizzas perfect for Valentine's Day. Plus, we included some gluten-free, vegetable forward, and kid-approved pizza recipe options. We invite you to check out the 20 recipes below that are sure to upgrade your at-home pizza nights.
Pizzas for Adults (or Adventurous Kids)
If you're looking for a light, gluten-free, and low-carb option for a weeknight dinner, look no further! This grilled eggplant pizza recipe is full of flavor and seriously easy to make.
Stuffed peppers are a great go-to recipe because they're easy to make and always tasty. All of your favorite meat-lovers pizza toppings meet in this recipe for a meal that's oh-so good!
Just when we thought our favorite appetizer couldn't possibly get better, we find a recipe that proves it can. This is one recipe you're going to want to bookmark!
Forgo the traditional pizza sauce and try a garlic ranch sauce instead. That topped with cheese, bacon, grilled chicken, and tomatoes makes for a pizza recipe you'll come back to again and again.
When you're bored of the same old Domino's order week after week, don't worry. We've found the perfect way for you to spice up your pizza night. This chili lime chorizo pizza will bring the heat every time.
I know I can't be the only one who prefers a white sauce over traditional pizza sauce. If this sounds like you, or you're just looking to try something new, don't pass up this pizza recipe filled with chicken, garlic, spinach, and tasty seasonings like thyme, oregano, and basil.
Three things that will always belong together: prosciutto, cheese, and honey balsamic reduction. Turn your charcuterie board favorites into a delicious pizza for the most exciting meal of your week, guaranteed.
Calling all fungi fans—this is the simplest recipe out there for a delicious pizza loaded with portobello mushrooms, mozzarella cheese, and onions.
For a healthy option that tastes just as good as your favorite guilty pleasure snack, try these pizza stuffed zucchini boats. All the best flavors of your favorite pizza, made in less than 30 minutes!
Magic happens when goat cheese is put on pizza. Add in grilled heirloom tomatoes and fresh basil and you've got mouth-watering goodness.
Kid-Friendly Pizzas
Snack time just got a whole lot more exciting! This easy treat is filled with goodies like fresh fruit, almonds, and honey. Put that on top of a sweet crust and you definitely won't have to grapple with your little ones to "eat the rainbow" again.
One of the most time-consuming parts of homemade pizza is, of course, making the crust. Take out the struggle by replacing it with French bread—we promise, it's just as delicious. This recipe then tops it with pizza sauce, mozzarella cheese, caramelized onions, Italian sausage, and roasted red peppers, but you can make it your own with any toppings you'd like.
Not only are these waffled pizza pockets a meal time option your little ones will love, they'll also have fun making them. Let them help by picking out their favorite toppings and filling their pizza pocket before you place them in the waffle iron to cook.
Good news: you don't have to order delivery to get stuffed crust pizza anymore! Stuff the crust of your pizza with your favorite string cheese before making the rest with yummy toppings. You'll find a fun treat at the end of each slice.
Few combinations make more sense than pizza and pasta—an Italian dream! This recipe has perfected the duo in a recipe that will make you come back for seconds each time.
If your little ones can't get enough of frozen bagel pizzas, they're going to love these even more! This recipe is easy to make, customizable, and one you're going to want to keep on hand.
Spread the love even after Valentine's Day passes. These heart shaped pizzas are too cute not to gobble up. They're even topped with heart-shaped pepperonis!
This dip is everything you and your little ones have dreamed of. Made from three cheeses, pepperonis, and sour cream, this dip is insanely easy to prepare and even more delicious than you can imagine.
Combine two of your little one's favorite things with this recipe. We know you won't hear any complaints when this hits their plates, but you may hear a "Wow!" or two!
Leave the Manwich on the shelf and step your sloppy Joe night up a notch with this recipe. Your kiddos will love that all of their favorite pizza toppings like pepperoni are mixed in with tasty sloppy Joe mixings for a the most flavorful dinner.