My daughter's 1st birthday is coming up, and as I look around our house full of toys we've already accumulated with my 3-year-old, I know one thing for certain: we don't need any more stuff.
This baby bath set from editor-favorite brand Pipette includes tear-free shampoo + wash, nourishing daily lotion, and a hippo toy to make bath time extra fun.
The best thing about a 1st birthday is that the birthday girl or boy generally has no idea what's going on, therefore there is zero expectations in terms of gifts. Which means you have a world of opportunity before they start asking you for Paw Patrol figurines and Frozen dolls.
Below, we've rounded up 15 ideas for special 1st birthday gifts that won't leave you with more clutter.
1. A Photo Shoot
If there's one thing I will never tire of, it's pictures of my kids … especially ones with me in them because it seems as though I'm always the person behind the camera. Photoshoots can be expensive, so a 1st birthday is the perfect time to splurge on a professional to capture this special moment in time. It's more of a gift for the parents than the child, but we deserve something for surviving year one, right?
2. A Zoo Membership
The best thing we can give to our children is quality time. A family outing might look different right now than it usually would, but we can still plan special outings with our little ones. Maybe for now, it's something as simple as a long afternoon picnic at the park, and in the future, it's a trip to the zoo once things are back to "normal"–the best part about a 1st birthday is that the birthday girl or boy won't know if their gift is delayed.
3. Nursery Art
It might seem weird to give a 1-year-old a piece of decor, but it's a win-win if it doubles as nursery art that will grow with your child. Maybe someday it will be something that they give to one of their own children or grandchildren as a gift. Who knows?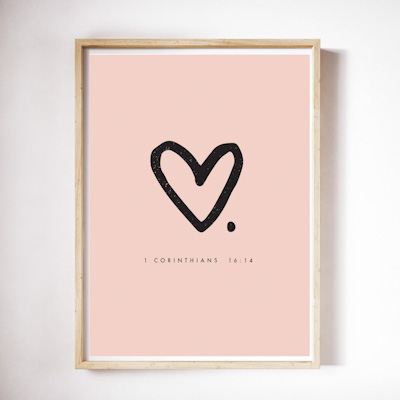 4. Diverse Books
Though your little one might already have an extensive home library filled with favorite books, it's also important to remember to include diverse stories in your collection to teach kids about race, diversity in abilities, and diverse types of families. Though books are a great place to start, remember that it's also imperative that you talk to your children about race. And yes, children as young as 3-months-old can begin to make discriminations of faces of people of different races and show a preference for own-race faces over other-race faces. Not sure where to start with those discussions? Click here.
5. A Custom Illustration
A personalized illustration is timeless, and even if your little one can't fully appreciate it right now, they will someday. Whether it's a custom illustration of your babe or of something they love—like a favorite toy or stuffed animal—this gift is a winner in our book.
6. Swim Lessons
Another win-win for parents and kids: teaching them to swim. Plus, if it's something you would have invested in anyway, congratulations for saving a few bucks by doubling it as a gift.
7. A Poem or Letter From Grandma or Grandpa
Growing up, I had a framed poem on the wall in my room that my grandmother wrote for me when I was 3 years old. To this day, I have every word of the poem memorized. I'm incredibly lucky that my grandma is still around and is now the great-grandma to my children. Every year for each of their birthdays, I ask her to write a new poem for each of them. While they can't appreciate it now, I know that someday it will be a treasured keepsake.
8. A Memory Book
A different spin on the "baby's first year" memory book that you've probably already started—or in my case, that you'll start before they turn 3—this is a memory book where you ask relatives and loved ones to submit a page with a photo and their favorite memory of baby's first year.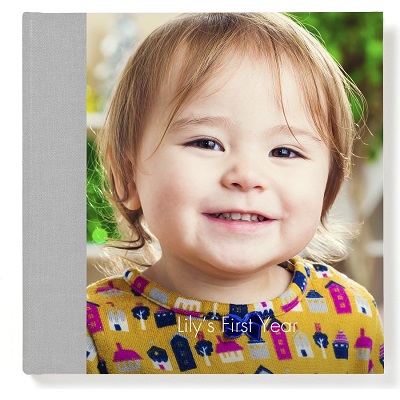 9. A Donation in Your Child's Name
This truly is the gift that keeps giving. Whether you already have a cause close to your heart or are looking for somewhere new to support, a few timely options to consider include: Campaign Zero, Know Your Rights Camp, National Bailout Fund, The Trevor Project, GLAAD, and Pride Foundation.
10. A Monogrammed Blanket
I love a good monogram as much as I love a good hand-me-down, which is why I try to do it sparingly for my kids clothes and blankets. Who knows if a younger sibling will want to wear/use the item. A first birthday is a great time to consider splurging on that special monogrammed blanket.
11. A Personalized Book
I love these customized books for a fun way to teach kids their name and all the great words that describe them.
12. Nursery Décor
Much like nursery art, nursery décor is a win-win for the birthday baby and mom.
13. A Museum Membership
It's never too early to introduce our children to the world of art and science and museum exhibits. Along with the quality time you'll spend together, maybe you'll even learn a few new things yourself.
14. A College Fund Donation
They'll thank you someday (likely when they have kids of their own).
15. A Recordable Storybook
Record yourself reading so that your little one can hear your voice even if you're far away. These are also a great gift from out-of-town relatives who want to be a part of storytime more often.