Imagine it's a Friday in 1995 and you already know your plans for the night—it's TGIF, baby! Whether you were a fan of the early '90s Family Matters and Full House line-up or preferred Sister, Sister and Sabrina the Teenage Witch later on, any number of '90s shows can bring up all sorts of nostalgia.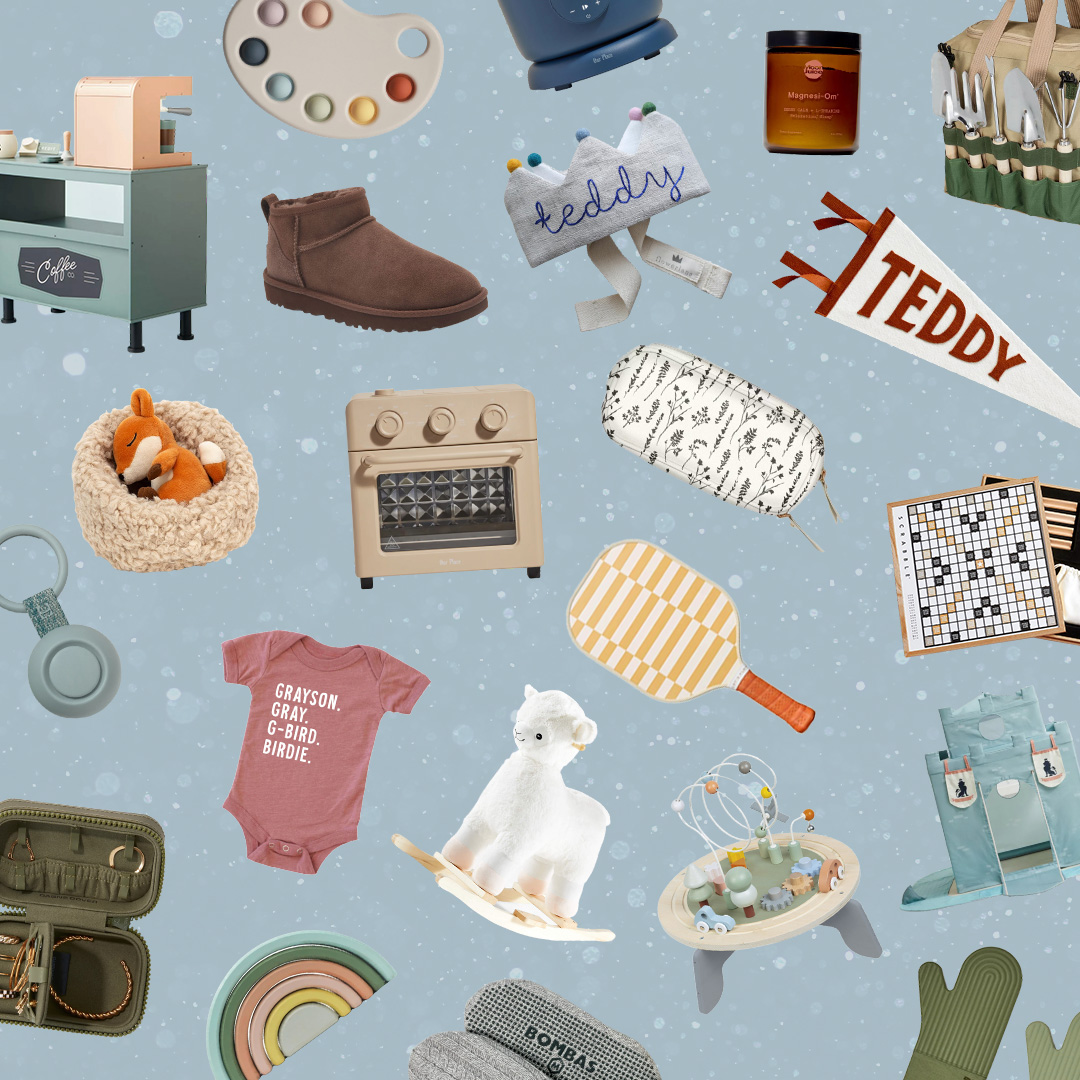 everything you need to ace holiday gifting this year 🎁
Now that my daughter is getting older—nearing the age I was during my TGIF viewing—it's fun to find TV shows to watch together that we both enjoy. With so many of my favorite '90s child stars now in new shows appropriate for her, I get a dose of nostalgia watching my favorite '90s child stars playing the role I'm in now, too—mom.
Read on for some of our favorite '90s child stars now playing parents in new shows—and their originals—all available to stream now.
Kids Shows
These wholesome kids shows feature some of our favorite '90s stars as the parents helping their kids deal with modern problems.
Sister, Sister (Then) & Family Reunion (Now)
On Sister, Sister, Tia Mowry plays Tia Landry, one half of twin sister duo Tia and Tamera. Tia and Tamera have completely different personalities. They were separated at birth and adopted by different families, though come across each other as teens and move in together. On Family Reunion, Mowry plays Cocoa McKellan, a mom of five children who relocated across the country to be closer to family. Not only is Family Reunion entertaining, but it can be a great conversation starter for families. In Season 5, the show addressed topics like periods and the Black maternal health crisis.
Where to Watch
Sister, Sister and Family Reunion are both on Netflix.
Clueless (Then) & The Baby-sitter's Club (Now)
Alicia Silverstone, the infamous and stylish high school student Cher Horowitz in 1995's Clueless, plays Elizabeth in The Baby-sitter's Club—the divorced mother of club president Kristy. The Baby-sitter's Club is one of those gems that thoughtfully handles some tough topics like childhood divorce and puberty.
Where to Watch
Clueless is available on Paramount+ and The Baby-sitter's Club is on Netflix.
Dramas & Comedies
For options with more mature topics for older kids and adults, this list of shows features even more '90s teen stars.
My So-Called Life (Then) & Fleishman Is in Trouble (Now)
In the acclaimed, cult-classic show My So-Called Life, Claire Danes plays teen Angela Chase, who is dealing with the trials of adolescence. In Fleishman is in Trouble, she plays Rachel Fleishman, a successful talent agent that is recently divorced from Dr. Toby Fleishman (played by Jesse Eisenberg). A mother of two, she struggled with postpartum depression after the birth of her first child and the series follows her sudden disappearance after dropping her children off with their father.
Where to Watch
My So-Called Life and Fleishman is in Trouble are both on Hulu.
Married… with Children (Then) & Dead to Me (Now)
On Married…with Children, Christina Applegate plays blonde, airhead teen Kelly Bundy. On Dead to Me, a dark comedy, she plays a recently widowed mother of two boys who finds an unlikely new friend in a grief support group.
Where to Watch
Married…. with Children is on Peacock and Dead to Me is on Netflix.
10 Things I Hate About You (Then) & The Lake (Now)
In the beloved 1999 teen rom-com 10 Things I Hate About You, Julia Stiles plays aloof and anti-social big sister Kat who her younger sister must convince to go out with bad boy Patrick (played by Heath Ledger) to get around their dad's strict dating rules. In 2022's The Lake, Stiles plays Maisey-May, the "evil step sister" to main character, Justin. Trying to bond with the biological daughter he gave up for adoption as a teenager, Justin brings her to the lake his family grew up visiting.
Where to Watch
10 Things I Hate About You is on Disney+ and The Lake is on Prime.
Felicity (Then) & The Americans (Now)
In Felicity, Keri Russell plays college student Felicity Porter, who decides last-minute to change her college plans and go to school in New York. The series follows her from her freshman year through senior year. In The Americans, she plays Elizabeth Jennings, a Soviet KGB intelligence officer posing as an American mother in Virginia. Her new 2023 Netflix show The Diplomat is also getting great reviews!
Where to Watch
Felicity and The Americans are both on Hulu.
'90s TV Show Reboots
Everything old is new again in these TV reboots of some of our favorite TGIF shows and '90s sitcoms with so many of the original '90s child stars.
That '70s Show (Then) & That '90s Show (Now)
Many of the main cast return as main cast members or guest stars. Topher Grace and Laura Prepon are Eric and Donna Forman, now parents of teenage daughter Leia. Ashton Kutcher and Mila Kunis' characters, Michael Kelso and Jackie Burkhart and married and the parents of Leia's love interest Jay. Wilmer Valderrama returns as Fez and Debra Jo Rupp and Kurtwood Smith return as Kitty and Red Forman.
Where to Watch
That '90s Show is on Netflix and That '70s Show is on Peacock.
Boy Meets World (Then) & Girl Meets World (Now)
Danielle Fishel and Ben Savage come back as Topanga and Cory Matthews, now parents to daughter Riley—who goes to the same school where Cory now teaches history.
Where to Watch
Girl Meets World and Boy Meets World are both on Disney+.
Full House (Then) & Fuller House (Now)
In Fuller House, Candace Cameron comes back as DJ, now DJ Tanner-Fuller, and this time she's the mom of three boys. Jodie Sweetin (Stephanie), Andrew Barber (Kimmy) and Scott Weinger (Steve) also reprise their roles. OG Full House fans will love to see that some of the old flame romance remains between DJ and Steve. Not to mention catching cameos from the original Full House cast like Danny Tanner, Joey, and Uncle Jessie—and even '90s boy band The New Kids on the Block.
Where to Watch