The Windy City, Chi-Town, Second City, the City of Big Shoulders – you may recognize all of these as names for the world-class city of Chicago.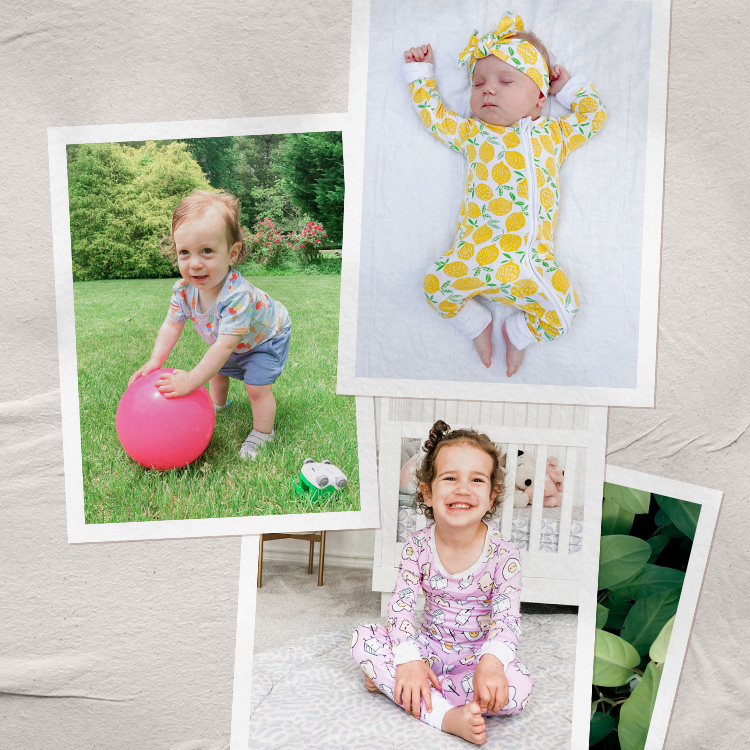 it's more than just their cute PJs... get ready to add to cart! 😍
As you may know, Chicago is also the Everymom's home city. I was fortunate enough to live in downtown Chicago for over 10 years, until I moved to Denver about 10 months ago. I will always claim Chicago, though — all three of my sons were born in the heart of the city, and my role as mother was born there too. 
It was on the streets of Chicago that I walked my stroller around the block with my first newborn and that I discovered the pleasure of seeing the world through a baby's eyes (skyscrapers!) and ears (trains!). It was on the streets of Chicago that I learned how to wrangle a screaming toddler into a stroller when it was time to leave the park, and all in all where I had some of the most fun of my life adventuring and exploring with my little ones (then 4 years old and under).
Maybe you are a reader who lives in Chicago and are a new mom wondering how the city now fits into life with baby, maybe you've spent some time in Chicago in the past and have always wanted to make a trip back with your kids, or maybe Chicago is on your bucket list and you want to bring your family along. Today I'm excited to share my guide of what I found to be the best of Chicago (in warm weather, of course) from my many years as a local Chicago mom.  
After hundreds of days outside in the city with my red double stroller, here are the places (some on the beaten path, some lesser known) that became our favorites and are worth putting on your spring and summer Chicago bucket list.
Lincoln Park Nature Boardwalk
While Lincoln Park Zoo is famous and always a popular destination with kids, it's the area just south of the zoo, called the Lincoln Park Nature Boardwalk, that is truly unique. The boardwalk is in excellent condition for walking, biking, pushing a stroller, or letting your little one cruise along on their scooter (we found these to be the best for ages 2-5!).
The path is a loop encircling a pond that is essentially an urban ecosystem with birds, fish, frogs, and turtles, all surrounded by natural grasses and plants. It's truly beautiful and relaxing for parents and kids alike. Along the boardwalk loop, there also sits the "honeycomb," a famous piece of architecture that you've likely seen in Chicago Instagram photos. The structure is a really fun place to give your little one a break from the stroller to toddle around, play hide-and-go-seek, and snap a fun photo.
Finally, Cafe Brauer is situated on the north end of the boardwalk path and has an outdoor dining patio with some of the best views in the city. The best part is, if you have a little one feeling restless, someone in your party can take them out to walk around on the boardwalk until your food comes. Win, win.
Lincoln Park & Garfield Park Conservatories
Spring in Chicago can be a little hit and miss (snow and 70 degrees sometimes in the span of a few days). Though the snow is hopefully behind us for now, plenty of spring days can still be gloomy and chilly in the Windy City. This can be hard to swallow after a long, cold winter, for both kids and parents.  
Lincoln Park Conservatory and Garfield Park Conservatory offer a beautiful solution for cold, spring days. Inside both of these glass-domed conservatories is a paradise of green plants and brilliant flowers that stretch from room to room and floor to ceiling. Walk inside and you're instantly enveloped by warm air and growing life and color.  
Kids love to explore the paths (which feel like an adventure in a tropical forest), see the fish in the ponds, and observe all the unique plant life. Garfield Park Conservatory is the bigger of the two and even has an entire kids section for play, complete with a slide. You can use your stroller inside both conservatories, though Garfield has a few sections of small sets of stairs that may limit your access with a stroller. Both spaces are like a spring utopia, and can deliver a wonderful, colorful outing for both parent and child. Best of all? Admission to both conservatories is free.
Montrose Point Bird Sanctuary
This outing takes you right along Lake Michigan (the best of Chicago summer!) to a nature area called Montrose Point Bird Sanctuary that is tucked along the lake a bit north of the skyline. Parking is free (yes, free!), and the sanctuary itself is a free open space, so you can come back here over and over again all summer long.
Start out on the walking path and you'll discover a quiet preserve of sweeping meadow spaces, trees, wildflowers, and paths that create a habitat for a wide variety of migrating birds. You'll have no idea you're in the city, and it is a truly magical (and magically quiet) experience. For any of you city parents who long for your kids to have more nature and less city concrete at their fingertips, this space will satisfy your longing.  
Kids can roam and run here to their heart's content, all to sounds of birds singing throughout the trees overhead. Later in the summer, the sunflowers in the meadow grow so tall that it's irresistible to run and play amongst them with your kids. For optimum magic factor, try going at golden hour (2 hours before sunset), and you're sure to make some of your best memories of the summer.
Montgomery Ward Park
While lots of people want to head to Maggie Daley Park when in Chicago with their kids, there are a handful of other playgrounds that are far less touristy but also really enjoyable with a fun Chicago vibe. Montgomery Ward Park is in the River North neighborhood and is situated on the Chicago River.  
I've always found this park and playground to be a great gem, surrounded by cool lofts, a Willis Tower view, and a few coffee shops. The playground has a splash pad area, so be sure to bring swimsuits and a towel for the kids.
There are also beautiful green, grassy hills where locals love to picnic and watch the boats go by on the river. This park is a wonderful place to spend a relaxing morning, afternoon, or evening, with plenty of fun for kids and coffee and views for parents.  
Goudy Square Park & Third Coast Cafe
If I had to pinpoint exactly why I loved having babies and toddlers in the city, I would say a primary reason is because any given outing can delight and inspire both a child and an adult simultaneously. This park and cafe is a perfect example.
Take your stroller and walk the historic streets of the Gold Coast neighborhood, where you'll find breathtaking architecture and lavish homes that dates back to the Chicago fire. On Astor Street, you'll find a charming, gated, and well-designed playground for little ones. Enjoy dappled sunlight, park benches all around the perimeter for parents, and a just-right playground for little kids.  
Before or after, wander over a couple blocks of swoon-worthy residences to a neighborhood cafe, Third Coast Cafe. Kids and families are welcome at this comfortable, below-street-level vintage bistro. There are great flavors, great coffee, and great local art on the walls. This outing is Chicago at its best, for both parents and babes.
Seneca Playlot Park & MCA Farmer's Market
I included Seneca Playlot Park on the list especially for those planning a trip to Chicago, as this playground is tucked right behind Michigan Avenue near Water Tower Place, making it a convenient life-saver for a needed play break when doing the Mag Mile. You wouldn't know it's there if you didn't know it's there, so I'm leaving this local tip here for you.
The playground is more functional than impressive, but even so, my little ones always enjoyed it. If you're in the area on a Tuesday, add a more local experience to your lunch plans than dining on crowded Michigan Avenue – go one block east of the playground to the Museum of Contemporary Art's Farmer's Market (open on Tuesday mornings, starting in June). This was my secret favorite farmer's market in the city.  
There are minimal crowds, delicious food, and the flower stand on the southeast corner of the market has the best floral arrangements. Enjoy this leisurely farmer's market, grab some yummy food, and enjoy a lunch picnic at the playground before going on to the rest of your sights and shopping.
Chicagoans play hard when it comes to summer in the city, and hopefully this gives you a few great ideas of how you and your little ones can join in the play when the warm weather comes to stay in our beautiful city.
What are some of your favorite spots to take kids in the Windy City? Let us know in the comments!