As I type this, I'm curled up in my desk chair with a blanket wrapped around me. We're in the depths of winter's coldest months, and no matter how hard I try to heat my apartment, it is consistently freezing cold. Because of this, I have an extensive collection of throw blankets, cozy socks, oversized cardigans, fuzzy slippers, and ultra-plush robes. But the pride and joy of my cozy collection? My beloved Barefoot Dreams robe.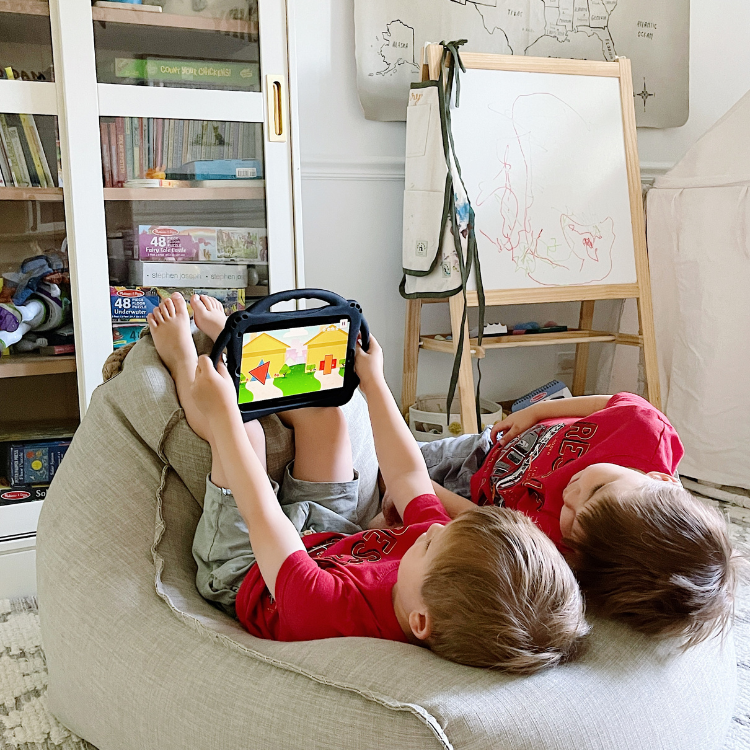 a pediatrician shares what she *really* thinks about LOs and screen time
Other than myself, many of our editors absolutely swear by their Barefoot Dreams products. From cardigans to robes to blankets to socks, Barefoot Dreams has remained a hot topic of conversation amongst our team over the last few years. The cozy, super soft material is truly unique and luxurious—and therefore hard to compete with. But with such a high price point, it's hard to know if the products are really worth the investment. Read on for our honest thoughts on the products we own and love, plus the best dupes we could find.
Barefoot Dreams: Is it worth it?
The short answer to this question is: Yes, Barefoot Dreams products are worth it. The material really is unlike anything we've ever felt before, and the quality holds up over time. If you're feeling like treating yourself to an investment piece that you'll have for years to come, a Barefoot Dreams item would be an excellent choice. We highly recommend sticking to something that you know you'll love for a long time rather than a trendier option that might only be in style for a season or two. When it comes to staples like your coziest robe, a luxurious pair of socks, or the cardigan you keep at your desk and wear every single day, you won't regret a Barefoot Dreams splurge.
The Best Barefoot Dreams Dupes
Luckily for us, if you're not ready to shell out $100+ on a cardigan or $150 on a blanket—which is totally understandable—there are lots of budget-friendly dupes for us to shop instead. From Target to Amazon, these products will give you the look and feel of Barefoot Dreams without the hefty price tag.