Even in college, I was known for having the "mom bag." Needed a tissue for spontaneous drunken tears? I had a travel pack of Kleenex. Needed a Band-Aid for blisters from new heels? I was your gal. Now that I'm an actual mom, my new girl crew, AKA my 3-year-old and 6-year-old daughters, still expect me to have everything we need at all times in my mom bag.
Give someone on your list the gift of self-care with Equilibria's luxurious lavender vanilla CBD relaxation bath soak.
Luckily for me, "everything we need" doesn't include diapers anymore, but I still like to have wipes, snacks, and, yes, still tissues and bandages on hand. So when it comes to updating my bag for the new season, space for my work laptop and pockets for my mom supplies are a must. Plus, it's helpful if the bag easily slings over my shoulder or comes with a crossbody strap so my hands can be free.
In this roundup, we scoured some of our favorite stores for handbag styles that work for mom life and more at different budget levels. Whether you're ready to invest in a large leather tote or need something just to get through this season, we have all the options: budget ($), invest ($$), and treat yourself ($$$).
Oversized Totes and Shoppers
These oversized shopper options can fit everything you need, whether you're taking a trip to the farmer's market or heading out on a work trip.
Mid-Size Totes
If you'd rather not lug an oversized shopper, consider a mid-size tote that can still hold most essentials.
Everyday Crossbody Bags
Rather than dealing with a shoulder bag while you're carrying a kid or holding hands to cross the street, crossbody bags and purses keep everything you need secured and easy to access on the go.
Nordstrom
$
We love the two zippered pockets and classic styling of this budget-friendly crossbody.
2 colors available
Zara
$$
For moms who are past needing to tote diapers around, this modern classic crossbody has a magnetic closure so you can still quickly grab what you need.
3 colors available
Madewell
$$$
This bag is big enough to fit diapers and wipes but small enough if you don't have to tote around as much stuff for the kiddos.
2 colors available
Cute Backpacks
There's a reason backpacks are a go-to for moms—they can fit tons of essentials and keep both hands free.
Target
$
Tons of interior pockets and a sleeve to fit on a suitcase handle, this backpack is as practical as it is cute.
3 colors available
Nordstrom
$$
Functional Scandinavian design has kept the Kånken a favorite for decades. With interior and exterior pockets, this is a cute and functional option for moms.
available in 30+ colors
Mark & Graham
$$$
Use this high-quality leather bag as backpack, shoulder bag, or convenient tote.
personalization available
Stylish Belt Bags
Belt bags were made for moms. Whether you wear them slung over a shoulder or around your waist, there is no beating their convenience.
Lululemon
$
So many of our editors own this super convenient belt bag from Lululemon. Beloved for its pockets and the surprising amount of stuff it can store, this is a belt bag favorite! Plus, it comes in so many fun colors, from neutrals to brights!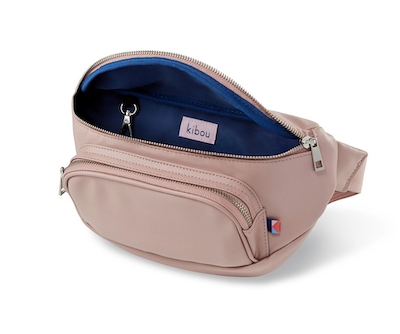 Kibou
$$
Kibou thought of everything when it comes to this belt bag. It comes with a built-in (and detachable) changing pad and even has a waterproof pocket for wipes.
multiple colors available
MZ Wallace
$$$
More of a splurge, this MZ Wallace belt bag can fit your essentials while keeping you looking stylish—whether you're with baby or not.
2 colors available
Diaper Bags
For diaper bags that combine chic style and functionality, look no further than some of these editor and reader favorites!
Amazon
$
Practical, cute, and widely popular, you'll likely see Land brand diaper bags at any large gathering of moms and kids.
multiple colors available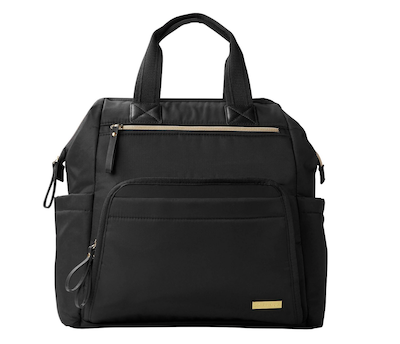 Skip Hop
$$
Used as a tote or backpack, this diaper bag makes it easy to access everything that's packed inside. Plenty of pockets, including two insulated ones for bottles, make this a favorite.
Nordstrom
$$$
This reader favorite chic diaper bag has all the essentials, including plenty of pockets and a washable changing pad. Use it beyond the diaper years for family outings too!
2 colors available
This article was originally published in September 2019. It has been updated for timeliness.