Once each of my kids turned a year old, I was over carrying a diaper bag and was more than ready to rejoin the world of those who carried cute totes and purses. However, since I still needed to lug around diapers, wipes, sippy cups, an assortment of toys and my own things, the small, cute bags that served me well in my pre-baby days were not going to cut it. As a mom of four, I anticipate carrying large bags I can stuff to the brim more often than not.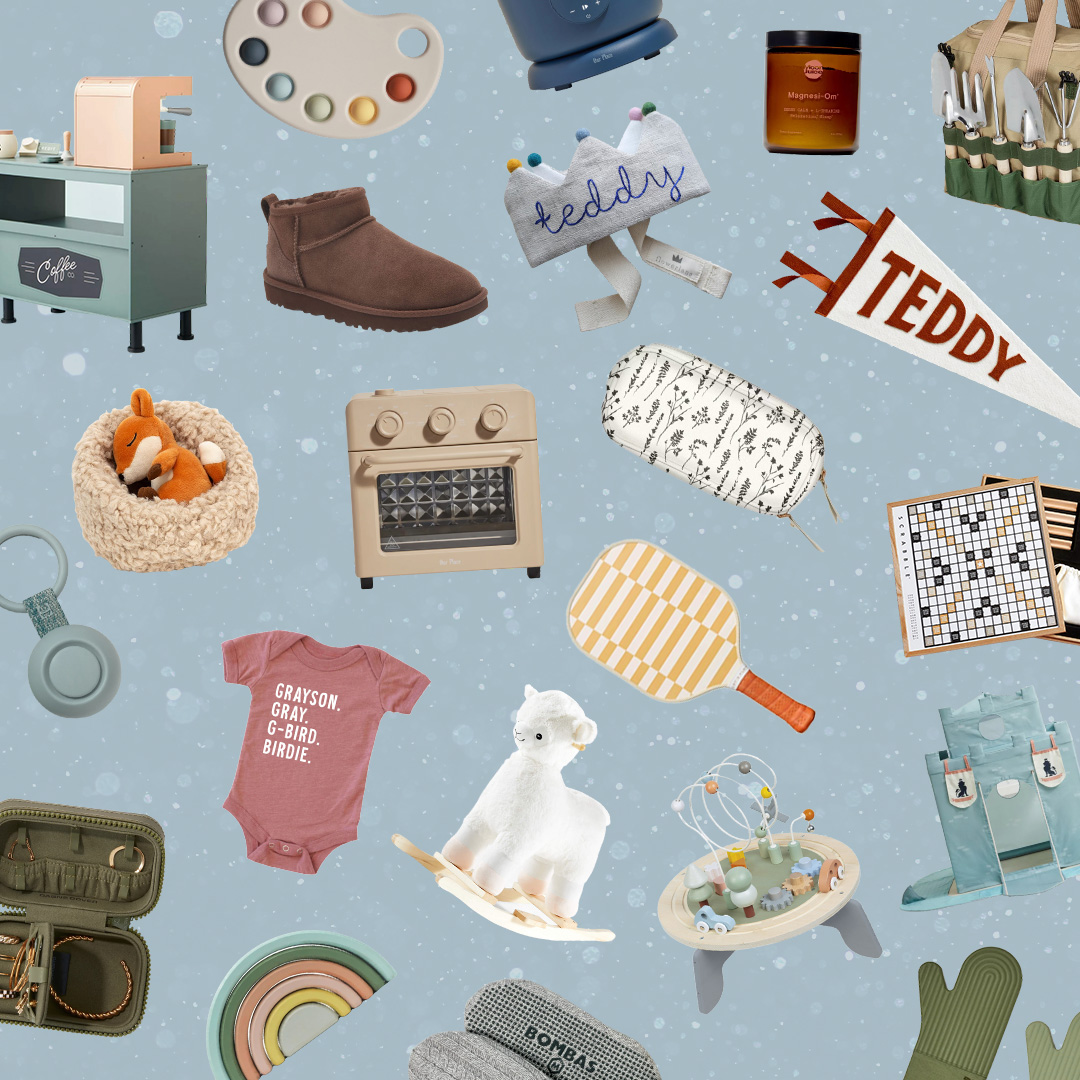 everything you need to ace holiday gifting this year 🎁
I am always on the hunt for a unicorn purse that I don't feel frumpy carrying, can hold everything I need and then some, and still manages to look on-trend. I'm also partial to bags with classic styles that won't look out-of-date in a few years and that can serve double duty as work bags, travel bags, or beach bags. That's better for the environment and my wallet.
Over the years, I've tried numerous totes that can double as a diaper bag—here are my honest thoughts about each of my favorites.
I originally got the extra large version of the Baggallini Carryall Tote thinking that more room is always better. In this case, I was wrong. The extra-large version of this bag is huge. It's great for a travel bag with kids, but too big to function as a daily diaper bag (maybe unless you have triplets). The large version, however, is a great size with many of the same features.
There are large exterior pockets, which I like to use to keep things like my phone and a snack container that I can access quickly. There are two internal pockets, which are great for bottles and sippy cups. One of my favorite things about this bag is that it is made out of material that is very easy to wipe off, inside and out. This bag can handle spills and playground dust and come out still looking great.
I eyed this classic style for a long time before hitting "add to cart." At first, I wasn't sure it would be big enough to double as a diaper bag, but I found that it worked perfectly as long as I only needed enough supplies for one child and myself. I love that it holds a ton without looking bulky.
A really nice touch to this bag is that even though I have the black, textured version, the inside is smooth with a reflective interior. Although that wasn't something I initially thought to look for, it has been really helpful since the interior isn't just a black hole where things disappear. The reflective surface also makes it easy to keep the interior clean since it wipes off well.
Although this bag doesn't have a ton of pockets like some of the other bags I like, it does have two. These are perfect for keeping my phone, keys, and wallet handy. The look of this bag is very versatile. I've taken it to work meetings and on date nights, so I know I will continue to use it for years to come.
Out of all of the styles I've tried, this bag looks the most like a diaper bag. However, since it isn't one, I feel comfortable carrying it even when I don't have kids with me. At the end of the day, diaper bags are meant to be practical—and the Nik strikes a good balance between retaining the functionality of a diaper bag without looking frumpy or baby-ish.
The thing I love most about this bag is the pockets. It has so many pockets inside and out, which makes it very easy to stay organized. With some other bags, I use pouches for snacks, diapers, and small toys to stay better organized. With the Nik, I don't need to make any extra effort. One of the pockets is padded and big enough for a laptop and I love having a protected space to keep electronics, even if it's just my phone.
This is a causal bag—so unlike some of the others I've used, I wouldn't bring this one to work or out for drinks. That said, once my kids are older it will make a great weekender or gym bag, so I have no doubt it will have a long life with another use down the road. This bag, like all MZ Wallace bags, is very easy to keep clean. I can wipe any spills inside and out. It's also machine washable, which is a huge plus.
The first time I saw this bag, I was immediately drawn to the look of the black bag with brown handles and a removable crossbody strap. Although I slightly prefer the look of the non-zippered Transport Carryall, I thought the zipped version was more practical. Since the second this bag arrived in the mail, it's been one of my favorites.
The bag goes with everything and is very durable. The Transport Carryall has three small pockets inside to help me stay organized. I really like that this bag keeps a structured look, so matter how much I stuff in it and I can see myself using this bag long after I no longer need to lug kid stuff around everywhere.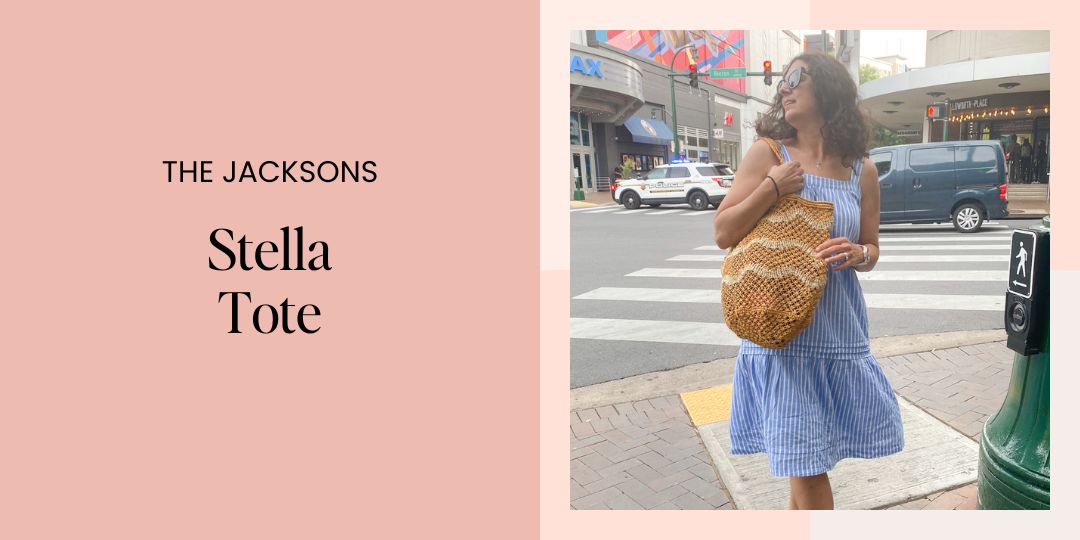 This bag is the least traditional bag in my rotation, but it's perfect for places I know I'm likely to wind up with a lot of sand or dirt. I have a child who loves to dig, so this is a frequent issue for my family. This tote is very sturdy and can hold a ton. Because it's made out of jute, crud and crumbs fall right out so I have less to clean up.
I love bringing this tote to the playground and it makes a great beach bag in the summer. One downside to this bag is that it doesn't close on top so I'm always a little afraid of things falling out. So far that hasn't been a problem as long as I don't overfill the bag.
I always love the chance to support other moms. R. Riveter is owned by two military spouses who wanted to create jobs for moms like them who move every few years and find it difficult to hold a steady job. I'm usually not a big fan of backpacks, but the Corbin caught my eye. The bag's combination of nylon and leather gives the backpack just the right amount of polish so it doesn't look like a middle schooler's bookbag. It is made from water-resistant nylon and has plenty of pockets, making the bag very kid-friendly.
Although there is no hiding that this bag is a backpack, I appreciate that it comes with a cross-body strap so it can also be used as a purse for a different look or on long days when I need to redistribute weight to stay comfortable. However, the Corbin is not a full-sized backpack. It's a great size for one child but fitting enough kid gear in the bag for two kids is challenging.
I originally got this bag for travel, but quickly found that it makes a great alternative to diaper bags. I love that the nylon exterior is water-resistant and easy to wipe off, although the bag also comes in vegan leather for those who want a dressier look. The Metro has pockets galore inside and out, which makes it incredibly easy to stay organized.
The bottom compartment, lined with a wipeable twill, makes the Metro stand out from all other bags. Originally designed to hold shoes, this compartment is perfect for anything that needs to stay separate from everything else. I use it for everything from soiled clothes and bathing suits to messy snacks and sandbox toys. Once in a while, I use the bottom to keep my things separate from my children's. While this bag is a little large for everyday use as a personal bag, it's perfect for days I am carrying all the things for my kids—which happens frequently.
This eye-catching tote is a perfect choice for a catch-all bag. It's huge and comes in canvas and polyurethane for those who like options. Although the canvas is gorgeous, I opted for the polyurethane because I loved the look and because I thought it would be great for holding all manner of kid junk, from wet swimsuits to snacks and drinks that might spill.
The tote comes with a removable pouch that can hold a cell phone, credit card, or anything that needs to stay separate from the mess. This is the bag I always grab when I know I am going somewhere wet or messy since it is very easy to wipe clean. One downside to the polyurethane version is that, unlike the canvas version, it does not zip closed. However, it's so large that I find that as long as I don't fill it to the top nothing spills out.
I'm a serious hobbyist photographer and have loved Peak Designs for years because their bags always work so well. Once I started carrying diapers around more than my camera, I found that the Everyday Tote was a perfect fit.
One of my favorite features of this bag is the magnetic closure that is incredibly easy to open, even with one hand. It also has pockets inside and out, making it easy to stay organized. Another great feature is that the tote has a weatherproof shell so it can take a beating and still look brand new.