Traveling season is upon us and we couldn't be happier about it! It seems like all winter long I've been dreaming up the perfect warm weather getaway, and I can't wait to be wheels-up on the runway before the last snowfall. But, just like my bank account after the holidays, my current luggage set has seen better days. And if you're anything like me, you forgot to add a new suitcase to your holiday wish list. Needless to say, it's time replace that set that's older than your passport (be sure to check the expiration date on that thing, by the way—even the best travel bags can't save you from the TSA).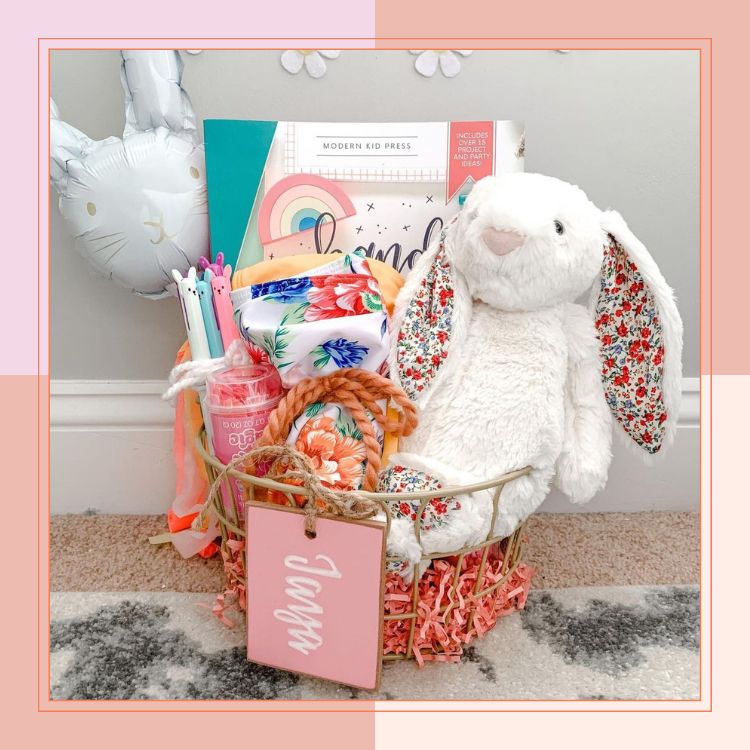 everything you need to get ready for the Easter Bunny's visit on April 9th! 🐰
Maybe this year's travel plans include a family spring break road trip, a much-needed couples excursion, one too many work trips, or a girls getaway you'll be talking about for years to come. No matter the occasion, you'll need luggage sturdy enough for the journey. That's why we've gathered all the best travel bags in one place. From chic backpacks that make for the perfect personal item to the ultimate checked bag for even the most egregious over-packer, we've got you covered. Read on for the best travel bags for every budget (each section is organized from least to most expensive for an easy shopping experience).
Backpacks
For those glorious times when you're just traveling with a checked bag and a personal item, backpacks are the perfect option. They're spacious enough to fit everything you could want on a flight but not so big that they take up all the foot space under the seat in front of you. We've found some of the most highly-rated backpacks from reputable brands that are perfect for your next getaway.
Weekenders and Duffels
Nothing beats a long weekend away. Whether you're flying or taking a road trip somewhere, you'll need the perfect piece of luggage to travel with. That's why we love having a quality duffel bag on hand. Many brands you know and love have excellent options to help you pack for your weekend away.
Carry-Ons
It seems like every time I go to book a flight, the fees for checked bags keep going up and up. Whenever possible, I choose to travel with a carry-on to make the trip even slightly more affordable (more money for airport snacks, am I right?). Plus, nothing beats not having to engage in hand-to-hand combat trying to get through baggage claim. These carry-on options are perfect for your next trip.
Checked Bags
Of course, there are certain trips for which even the most spacious carry-on just won't work. When that time comes, a checked bag sturdy enough to withstand being tossed around by airport employees is a must. Your favorite brands have options with plenty of rave reviews for your next must-have travel investment.